BTS Has Some Exciting News For Fans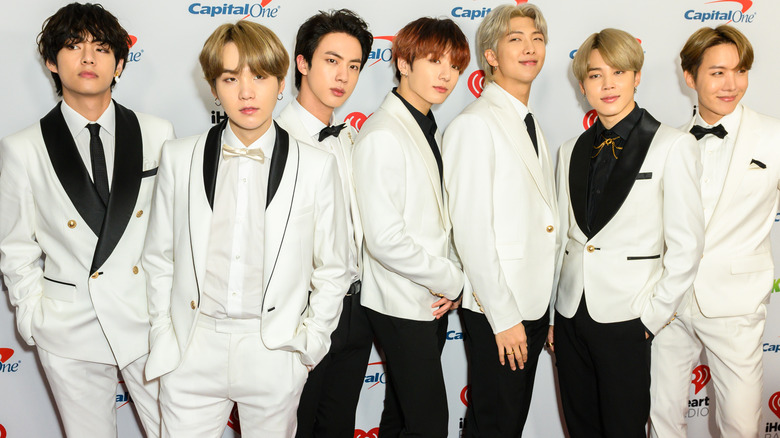 Silvia Elizabeth Pangaro/Shutterstock
BTS is one of the biggest K-pop groups in the world. While they've been on fire lately with their chart-topping songs and celebrated live performances, BTS is headed for a hiatus. However, the group isn't going anywhere. A statement released from Big Hit, the group's management firm, confirmed that the seven stars will be working on a new album in the new year. For now, though, they need to "recharge" (via NBC News).
There are many things we don't know about BTS, but if we know one thing for sure, it's that they're incredibly busy. In fact, according to NPR, they just returned to the stage with live performances after a long time off because of the COVID-19 pandemic. The group is confirmed to be participating in this month's Jingle Ball Tour after last performing live in October 2019 in South Korea, and they recently performed a sold-out show in Los Angeles, California, that saw fans flying in from across the world.
Now, immediately following their hiatus announcement, the group is back with even exciting news that surprisingly involves the hiatus itself.
The BTS boys can now connect with fans on Instagram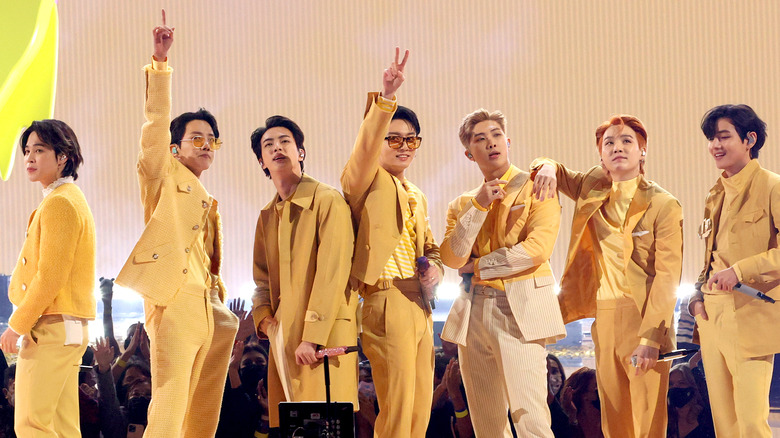 Kevin Winter/Getty Images
Immediately after announcing their hiatus, which is intended to allow the group's seven members to rest after several years of making music, connect with fans, and generally take over the world, the BTS boys launched individual Instagram accounts (via People). This is a landmark move for BTS, who has a management-run Instagram account for the group. This will allow them to post about their own lives, stories, and adventures in a way they've never been able to, and it will allow them to connect with fans in new ways, too.
Rather immediately, their individual accounts gained millions upon millions of followers, and Instagram quickly verified each to assure fans that these accounts were the real deal. After all, many probably never believed they'd have their own accounts.
RM can be found @rkive; Jungkook can be found @abcdefghi__lmnopqrstuvwxyz; Jin can be found @jin; Suga can be found @agustd; J-Hope can be found @uarmyhope; Jimin can be found @j.m; and V can be found @thv. Their handles, whether intentionally or not, actually showcase their individuality really well, with the boys not following a strict formula for their name, such as JiminBTS and SugaBTS.
Ultimately, this new adventure for the BTS boys going into 2022 will hopefully make them feel more like themselves in an industry that can sometimes make artists feel like puppets. Moreover, it will hopefully bring them even more opportunities as individuals, too.