BTS Is Going On Hiatus. Here's Why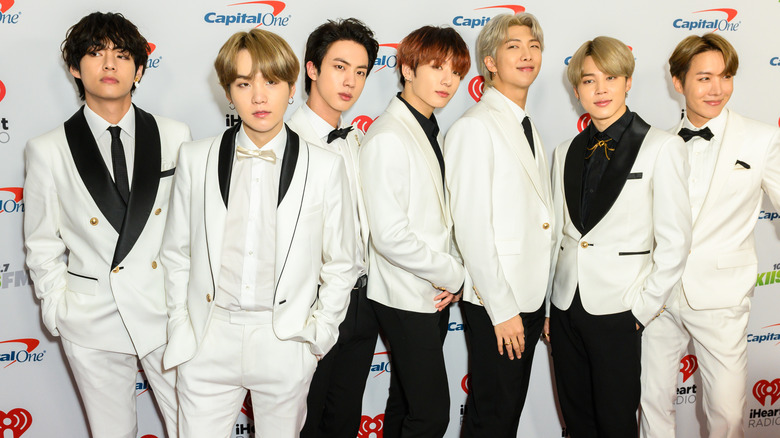 Silvia Elizabeth Pangaro/Shutterstock
Korean pop group BTS has had quite the monumental handful of years, but their momentum is slowing down. According to Billboard, BTS' management label, Big Hit, released a statement over the weekend explaining that the group is going on hiatus. Per the outlet, this is the group's first break since a multi-week hiatus in 2019.
BTS is an inspiring success story. They enraptured the world seemingly overnight, and ever since, their ever-growing fan base has been dedicated to them like no other artist/group. Fans have dug up the BTS members' astrology signs, for example, and this stellar K-pop group is always uber appreciative of the love they receive. They're always expressing their gratitude, and they're perhaps so popular because they present their natural, relatable selves to the world instead of a manufactured group dynamic full of manufactured individuals (via Lifestyle.INQ).
BTS almost went by a different name, but the group as it stands now is composed of seven members: Jin, Suga, J-Hope, RM, Jimin, V, and Jungkook. Per Billboard, these seven stars released the top song on Apple Music of the year — the #1 charting "Dynamite" — and were the biggest international music presence of the year.
Now, the "Butter"-performing group is headed for a well-deserved R&R break. Why is it seemingly so sudden, though?
BTS will be working on a new album in the new year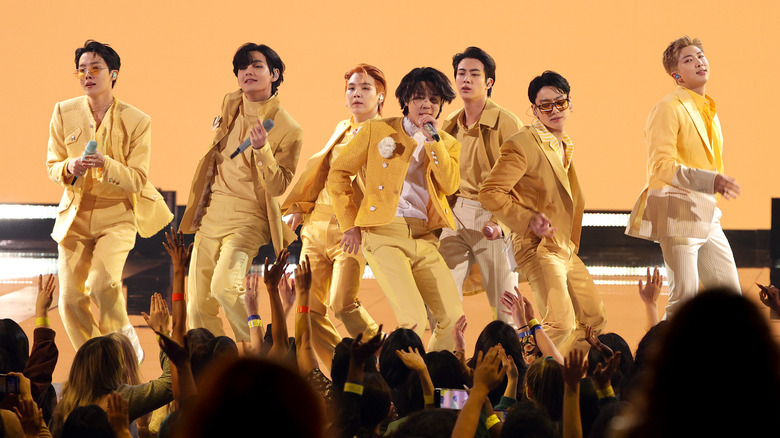 Kevin Winter/Getty Images
Despite their personability, there's still a lot that fans don't know about BTS. Still, fans know they deserve a rest — and so does their record/management label. According to Cosmopolitan, Big Hit's statement over the weekend indicated that the group will wrap up their confirmed gigs for the rest of the year, including the 2021 Jingle Ball Tour and their Permission to Dance on Stage concert in L.A., but afterward will be headed for a R&R break.
"This period of rest will provide the members of BTS who have tirelessly committed themselves to their activities, a chance to get re-inspired and recharge with creative energy," the statement reads. They especially note that BTS didn't receive a break during the COVID-19 pandemic and instead poured themselves into their work to bring light to the world during a hard time. "It will also be the first time for them since their debut to spend the holiday season with their families."
This period of rest isn't the end of BTS, though. Billboard specifically notes that Big Hit's statement includes a section detailing that the group will be working on their next album and era at the beginning of the new year, even if they aren't as publicly visible as usual. This break will undoubtedly prove healing and fruitful for the group's seven members so that they can come back stronger than ever and have another wildly successful year.