Is Greg Grippo Ready To Be A Contestant On The Bachelorette Again?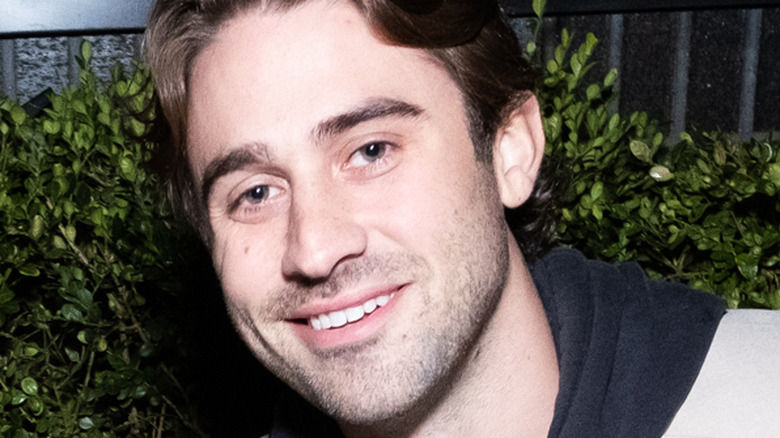 Hatnim Lee/Getty Images
Greg Grippo was an early fan-favorite during Katie Thurston's season of "The Bachelorette." The two seemed to share a strong bond, and Grippo even introduced Thurston to his family during the hometown dates. However, that's when things took a dramatic turn (via Us Weekly). After telling Thurston that he was in love with her, Grippo became hurt that she didn't echo his words back to him. The following day, Grippo confronted Thurston and decided to exit the show. "I was just telling you that you filled a hole in my heart," he said during the couple's breakup. "I've never given up on you. I've fought so hard for you here ... As much as it hurts me, I've reached my breaking point with this. I gave you everything. I really hope you find something."
After the episode aired, Thurston appeared to respond to the situation with an Instagram post about gaslighting (via People). "So You Want to Talk About Gaslighting" the post read. "A form of emotional abuse and psychological manipulation involving distorting the truth in order to confuse or instill doubt in another person to the point [where] they question their own sanity or reality," the post continued.
However, Grippo maintained that he did fall in love with Thurston during his time on "The Bachelorette." Recently, he opened up about the process and revealed whether or not he'd appear on the franchise again.
Greg Grippo says he wants to settle down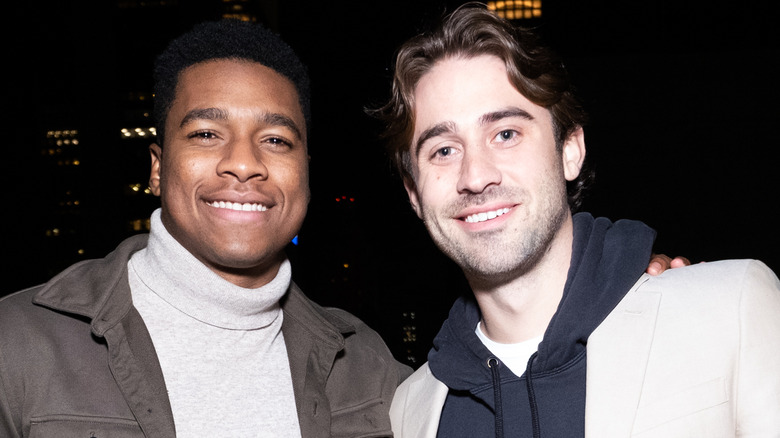 Hatnim Lee/Getty Images
According to Heavy, Greg Grippo isn't ruling out another appearance on reality TV. In fact, Grippo says that he would return as a contestant on "The Bachelorette" for a second time if he felt that the circumstances were right to do so. "I mean the thing with me is I got to a point that I've never gotten with anybody in my life, and it happened on the show," he told Us Weekly. "I would only do ['The Bachelorette'] again if there was somebody I'm genuinely interested in," he added. Grippo also revealed that after his time on the show, he felt like he needed a break. "I really needed to get back to just finding what was making me happy prior to the show. I'm in a really good spot now," he stated.
In addition, Grippo claims that he's ready to find his perfect match and settle down, as he's looking for someone to bring home to his family. "I'm definitely in a place where I feel I'm ready to find my person," he admitted. "Everyone in my family has found their person, everyone has three kids now, you know. I would never put any pressure on anybody or try to force anything, but I'm definitely open to it."
Only time will tell if Grippo will return to "The Bachelorette" or possibly even hit up the beach on "Bachelor in Paradise" to look for a second shot at love.