Jennifer Lawrence Sets The Record Straight About Leonardo DiCaprio's On-Set Behavior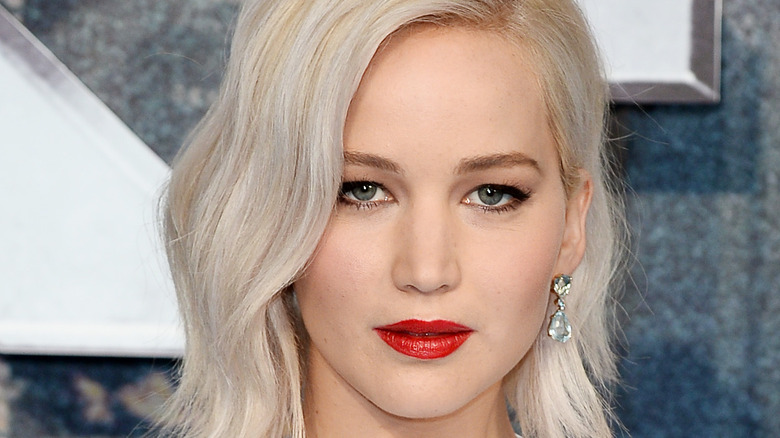 Jeff Spicer/Getty Images
Adam McKay's latest dark comedy, "Don't Look Up," has been generating headlines not because of its allusions to real-life politics or even the film's connection to the COVID-19 pandemic, but due to a pay discrepancy between stars Jennifer Lawrence and Leonardo DiCaprio. Variety revealed that, despite ostensibly being co-leads on the project, Lawrence earned $5 million less. However, the famously outspoken actor clarified in a follow-up interview with Vanity Fair she had no issue with earning less. Lawrence reasoned, "Leo brings in more box office than I do. I'm extremely fortunate and happy with my deal." 
She did push to get higher billing, however, noting, "Leo was very gracious about it." As the Oscar-winner elaborated, "I think we had something called a Laverne & Shirley, which is this billing they invented where it's an equal billing. But I guess maybe somewhere down the line, I kicked the stone further, like, 'What if it wasn't equal'?" The film marks Lawrence's triumphant return to the spotlight after a notable few years away. However, after weathering that potential controversy, another reared its ugly head. This time, though, it was Lawrence who created the furor in the first place — and she was the one to squash it, too. 
Jennifer Lawrence was driven mad by her co-star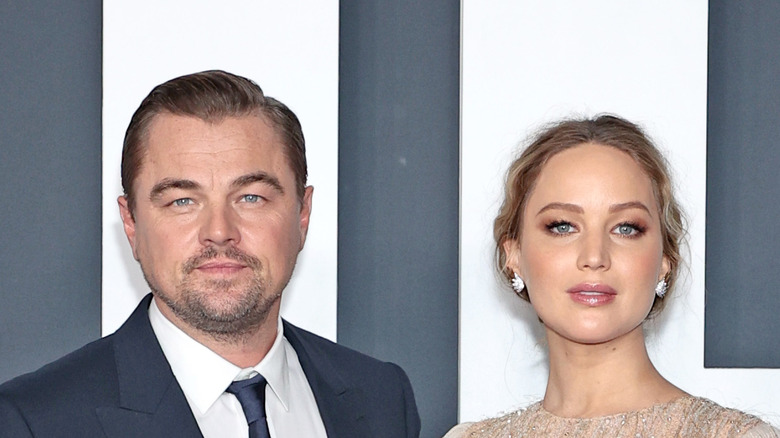 Dimitrios Kambouris/Getty Images
"Don't Look Up" features Lawrence and DiCaprio as plucky astronomers trying to warn world leaders, led by Meryl Streep, that there's an asteroid on a collision course with Earth. 
During an interview with Stephen Colbert, Lawrence revealed how tough it was to do her job on the set of the new film. Per the New York Post, Lawrence shared that one day, in particular, left her ready to kill someone. Describing the sequence in question, which found her stuck in a car with co-stars Leonardo DiCaprio and Timothée Chalamet, as a living "hell" and "the most annoying day in my life," Lawrence complained, "They drove me crazy." Unable to pinpoint exactly what it was that set her off, the actor listed Chalamet's uninhibited excitement to be working again and DiCaprio's non-stop chatter about the song he'd chosen to play in the car among her triggers. 
As a result, "I just remember being in absolute misery that day." Lawrence admitted that she previously relied too much on the structure of her job, and it seems like this time the atmosphere was too relaxed. Before anybody jumps to conclusions about her hatred of two of the biggest actors in the world right now, Lawrence clarified it was "cool" to work with both Chalamet and DiCaprio. Likewise, she had a great time with the rest of the starry ensemble cast, which includes Jonah Hill, Tyler Perry, and Chris Evans.