Is This Really Why Prince Charles' Friends Are Worried About His Rift With Prince Harry?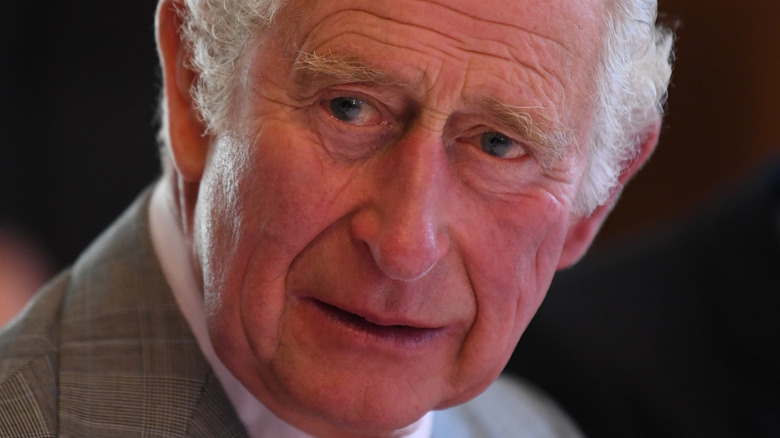 Wpa Pool/Getty Images
The relationship between Prince Charles and Prince Harry has been very complicated over the past few years, and the father and son currently show no signs of mending their rift. Author Christopher Andersen, who wrote the book "Brothers and Wives: Inside the Private Lives of William, Kate, Harry, and Meghan," says that the royal family is currently pitted against each other. "There's a lot of bad blood between them now," Andersen told Fox News. "It's really Charles and William versus Harry and Meghan. William is fiercely loyal to his father. He thinks his father is a great historical figure who has been underestimated. And he feels for his dad."
Sources tell The Sun that Charles and Harry have barely spoken since the Duke of Sussex opted to exit the royal family with his wife Meghan Markle in early 2020. In addition, they haven't seen each other face-to-face since the funeral of Prince Philip in April 2021. Insiders claim that the duo has only had a few "fraught" telephone conversations between them since that time and that Charles is yet to meet his 6-month-old granddaughter, Lilibet.
In addition, Harry has been speaking out in criticism of the royal lifestyle, and his father. However, Charles has remained quiet in response to his youngest son's comments. "There is no way for Charles to fight back and defend himself publicly so he keeps a dignified silence," the source says.
Now, Charles' friends are said to be worried about the situation.
Will Charles' rift with Harry impact his reign as king?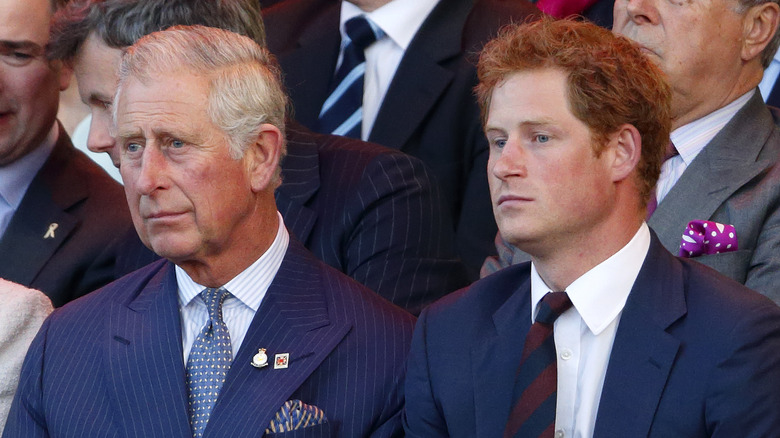 Max Mumby/indigo/Getty Images
Prince Harry has openly criticized his father in the media over the past year. During an interview with Oprah Winfrey back in March, Harry claimed that he had no choice but to exit the royal family in hopes of breaking the cycle of "genetic pain and suffering" for his own children. In addition, Harry recently shared "concerns" about Sudi businessman Mahfouz Marei Mubarak bin Mahfouz, who is at the center of a probe regarding donations to Prince Charles' charity (via The Sun). Harry's comments are now reportedly sparking worries among Charles' inner circle, some of whom believe that Harry's harsh words could damage Charles' reputation as he draws closer to the throne.
"There is a feeling among some of his long-term friends that Harry's outbursts, whether deliberate or unintentional, are chipping away at the Prince's authority," a source told the Daily Mail. "This matters, as the day he becomes King is now no longer somewhere over the horizon." The insider went on to reveal that Charles doesn't want to give the comments any further attention with a confrontation. However, he's allegedly unhappy about the situation. "He has been hurt by some of the things that have occurred, but it's also fair to say he has also been baffled too," says the source.
It seems that Harry and Charles' rift could have a lasting impact on the royal family as well as the monarchy if the pair can't mend fences.