Ben Affleck Shares Harsh Words For Republicans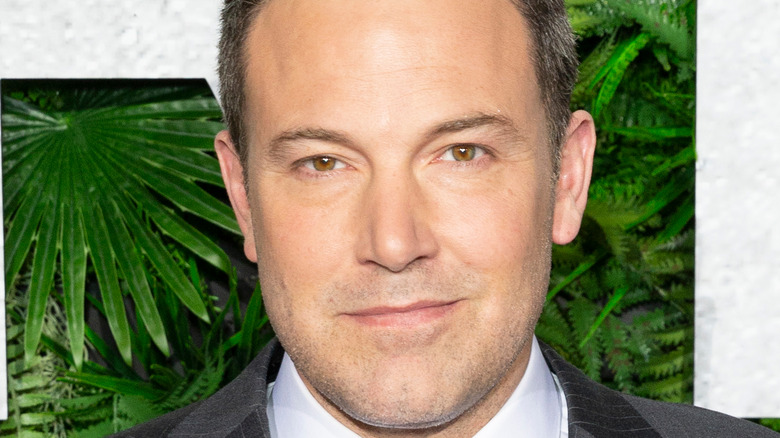 lev radin/Shutterstock
Ben Affleck is most known as a successful writer, director and actor, winning Oscars for "Good Will Hunting" and "Argo" (per IndieWire). He has also been in the tabloid headlines in 2021 due to his rekindled relationship with Jennifer Lopez. While he doesn't always like to discuss his personal life, he has been more than happy to share his political views throughout the years. 
"What I will say about it is that it's so disappointing," he told The Hill about the 2016 presidential election. "When you go around the world and you travel to places that don't have a functioning democracy — and there's still so many places like this, where people are sacrificing and striving and struggling just to have freedom of speech, just to vote—and you see what we seem to be squandering this election year."
Despite his feelings, Affleck has expressed an interest in running for office one day, explaining to The New York Times that "there's something really noble in public service (via Boston Magazine). He went on to joke that because Donald Trump won the 2016 presidential election, "I, all of a sudden, became qualified to run for president." 
And even his ex-wife, Jennifer Garner, believes Affleck might get into politics one day. "Right now [Ben] feels like he can do more good for people politically from outside the system ... Would I be surprised if one day he did go into politics? No. But not now," she told Allure (via The Guardian) in 2013.
Ben Affleck is concerned about our democracy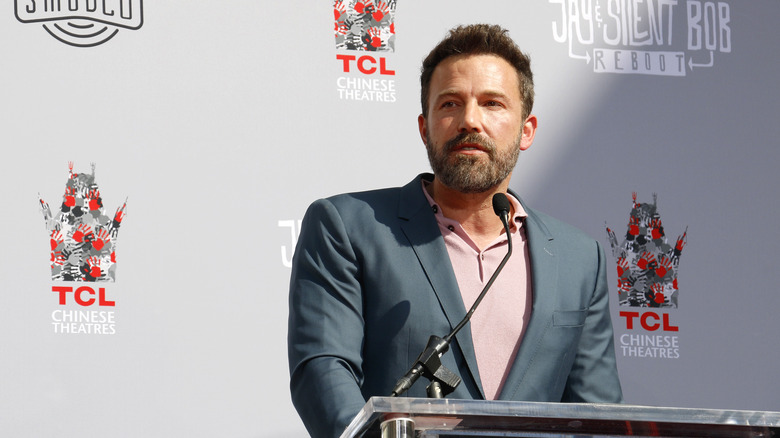 Tinseltown/Shutterstock
Although he might not be ready to run for office, Ben Affleck had a lot to say about the voting process at a virtual fundraiser, where he appeared with former Secretary of State Hillary Clinton, former Attorney General Eric Holder, and "Black-ish" star Tracee Ellis Ross to tackle topics including voting rights and gerrymandering, which Affleck warned can "lead to very serious consequences for our democracy" (via The Hill). "It leads to hyperpartisan politics where special interests rule and party extremists are incentivized instead of common sense and finding common ground and compromise, and a lot of this we're seeing in our country today," he explained, adding that some Republicans "want to dodge the consequences for their actions."
This isn't the first time Affleck has expressed his opinion on Republicans. In 2013, he admitted to Playboy (via HuffPost) he even has a hard time watching actors he knows support the GOP. "When I watch a guy I know is a big Republican, part of me thinks, I probably wouldn't like this person if I met him, or we would have different opinions. That s*** fogs the mind when you should be paying attention and be swept into the illusion."