The Truth About Priscilla Esterline, John Mellencamp's First Wife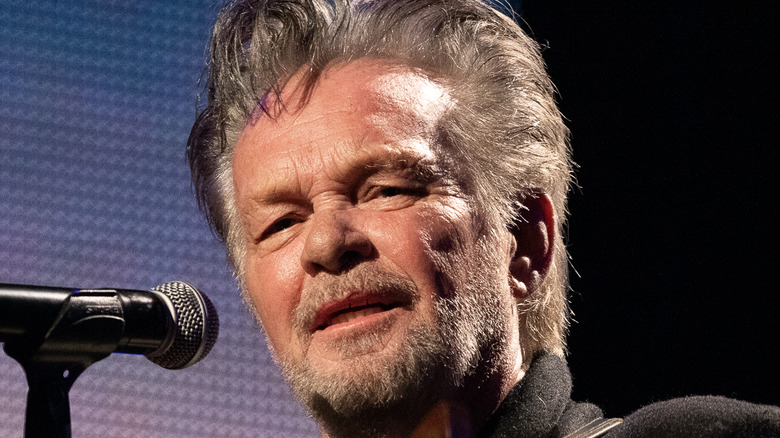 Mark Sagliocco/Getty Images
American rock legend John Mellencamp is known for telling stories about love and heartbreak through his music, and he knows a lot about both. Over the course of his time in the spotlight, Mellencamp has been in some pretty high-profile relationships including an on-and-off-again romance with Hollywood A-lister Meg Ryan, as well as a brief relationship with supermodel Christie Brinkley (via Closer Weekly).
But before Ryan and Brinkley, there were other important women in Mellencamp's life who gave him his beautiful family. The musician has five children with three of his wives — Priscilla Esterline, Victoria Granucci, and Elaine Irwin. While much is known about his relationships with Granucci and Irwin, his first marriage to Esterline is a little more mysterious.
The couple got together when they were pretty young, way before Mellencamp hit the mainstream as a musician in the mid-1970s (via Musician Guide). By the time he'd become one of America's most popular musicians in the '80s, he'd already been married twice and was a father to one (and soon to be another two).
John Mellencamp's first wife kept out of the spotlight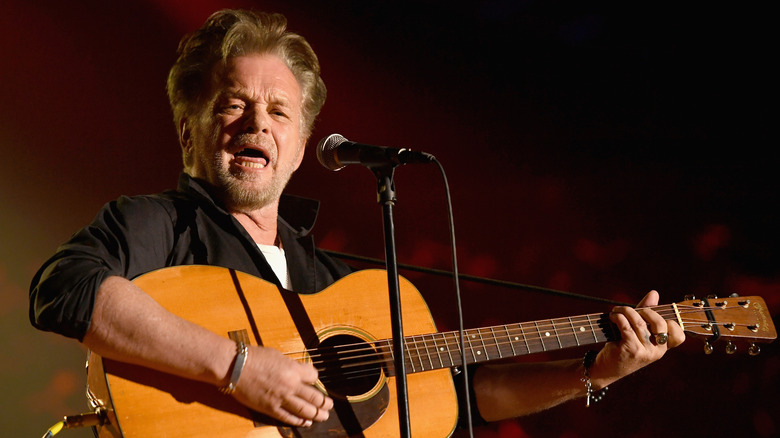 Larry Busacca/Getty Images
According to Closer Weekly, John Mellencamp tied the knot with Priscilla Esterline in 1970, the same year their daughter Michelle was born. Mellencamp was 19 years old at the time (via Amomama), and Michelle would go on to have her own daughter when she was 18 years old, giving Mellencamp and Esterline their first grandchild, Elexis Suzanne Peach.
Over a decade later, Mellencamp and Esterline filed for divorce in 1981. According to Glamour Path, Esterline was given custody of Michelle and raised her as a single mother. Mellencamp went on to marry for a second time after walking down the aisle with Victoria Granucci. They married that same year and had two daughters together, Teddi and Justice.
Not much else is known about Esterline, other than she was born in 1954 in Tecumseh, Michigan (via Latest Celeb). She stayed out of the public eye for the majority of Mellencamp's career, and sadly passed away on September 8, 2012 at the age of 57 (via Glamour Path).