How CNN's Don Lemon Got Roped Into The Jussie Smollett Drama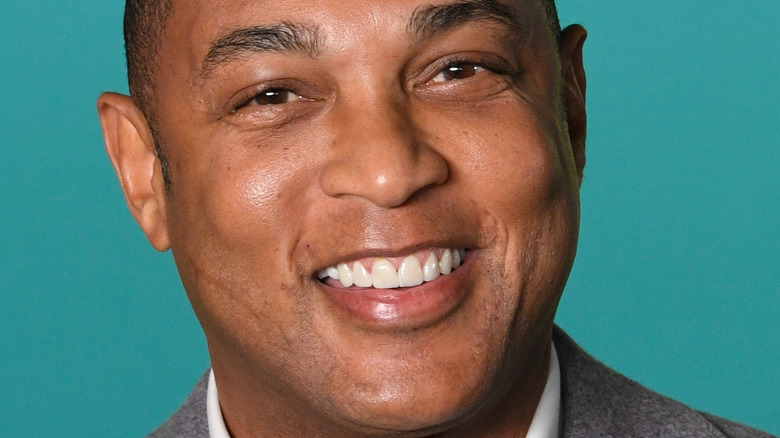 Ron Adar/Shutterstock
The hits to the hosts of CNN's most popular nightly news shows just keep coming. Chris Cuomo, a popular host on the network, recently lost his job after information came out showing he was helping his brother, former New York Governor Andrew Cuomo, strategize against the sexual assault allegations against him (via The Wrap). He was suspended originally, but eventually was fired by Jeff Zucker, the head of CNN.
Don Lemon, another reporter on the network who would introduce Cuomo's show that followed his, made an interesting statement when handing off the show for the last time (via the New York Post). He told Cuomo, "I am grateful for your friendship and your love," adding, "I think that you're fantastic — one of the kindest people I know on this planet ... I mean every word of it."
The pair seem to be close friends, but since Cuomo has officially left the network, Lemon has not mentioned him. Now, Lemon seems to have gotten into trouble himself.
Some interesting allegations were made against Lemon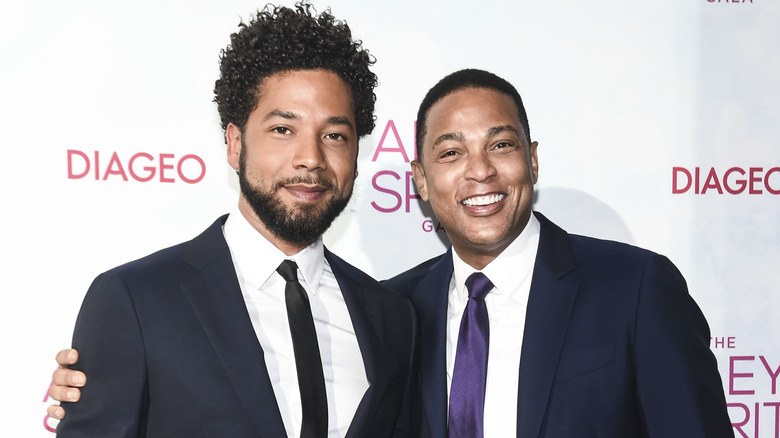 Daniel Zuchnik/Getty Images
The scandal surrounding Lemon doesn't have anything to do with his BFF Cuomo. It seems Lemon may have conducted unethical behavior (via Daily Mail). The allegations of questionable behavior come from the incident that took place three years ago surrounding actor Jussie Smollett.
Smollett is accused of lying about an alleged attack that took place in Chicago (per CNN). He claimed a random pair of men committed a hate crime by pouring bleach on him, putting a noose around his neck, and calling him racial slurs. He is currently on trial for lying under oath about the attack.
How does this connect to Lemon? In a report by the Daily Mail, it seems that Lemon gave a heads up to Smollett that the Chicago Police Department was not believing his story, giving him a heads up to change his story.
These allegations come at the hand of Smollett, who testified on the stand that Lemon made these comments to him. Lemon spoke about the trial on his CNN show with reporter Omar Jiminez but neither made any mention of the comments made by Smollett.