The Real Reason Fin Tutuola No Longer Says His Famous Law & Order Catchphrase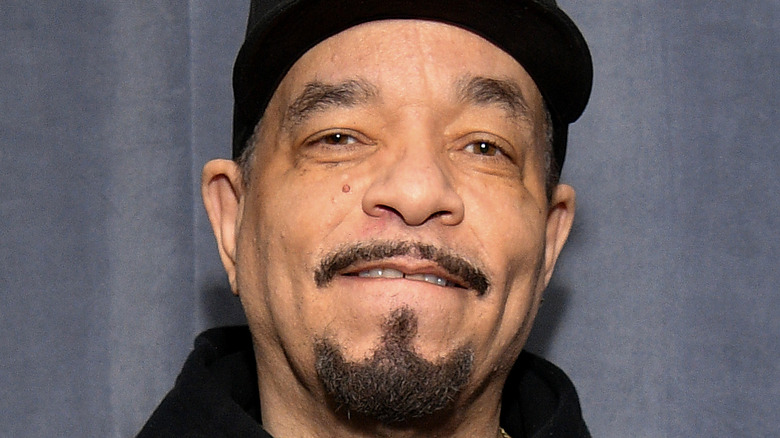 Dia Dipasupil/Getty Images
While Mariska Hargitay is the undeniable star of "Law & Order: Special Victims Unit," her co-star Ice-T has also been a major part of the drama, playing Sergeant Odafin "Fin" Tutuola for more than 20 years. 
As fans know, before his time on the show, Ice T was best known as a rapper — although he did have acting gigs in movies like "New Jack City" and on the television show "New York Undercover," per his IMDB profile. But he became a fixture on the small screen with his role on "SVU" — even though he was only supposed to appear as a guest star for four episodes. He — and Fin —proved to be so popular that he simply never left, becoming a series regular in Season 2. "When people ask how I can be on a show for so long, I say, 'It's easy,'" Ice-T told TV Insider. "Everyone on the show is very cool, no one has harsh words and [creator] Dick Wolf's checks clear, so it's nice work."
Through the years — and over 400 episodes — the character of Fin has become known for being a fierce ally to Hargitay's Olivia Benson. And his signature catchphrase, "That's messed up," has also become a fan favorite. In fact, he said it so often that some viewers developed a drinking game out of it — where they would take a shot anytime Finn declares his phrase in an episode. But that didn't go over too well with the writers, according to Ice-T. 
Ice-T claims Fin's signature catchphrase was written out due to the drinking game fans created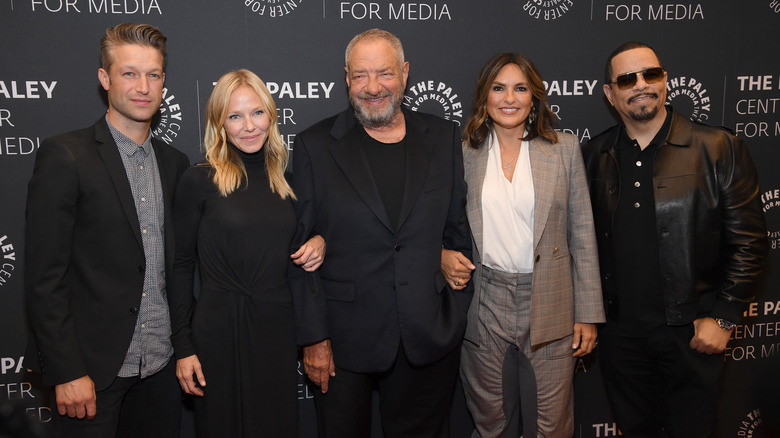 Dimitrios Kambouris/Getty Images
While viewers of "Law & Order: Special Victims Unit" loved it when Sergeant Odafin "Fin" Tutuola would say "That's messed up," the show's writers didn't love the fact that fans had created a drinking game based on the saying. "You know what — I haven't said 'That's messed up' in about eight years," Ice-T told news.com.au in 2016. "After that drinking game got made, the writers got a hold of that and they stopped ... So you're not gonna get that drunk unless you watch old episodes."
Luckily, Ice-T did offer an alternative: drink anytime one of the characters screams, "Call a bus!" on the show. "I told them, I ain't yelling 'call a bus' anymore. I'm like, do people know what a bus is? It's an ambulance. Why don't we just say, 'Call an ambulance'? And they're like, 'Well, it's cop lingo.'" But I think that's fun."
Although he's busy filming "SVU," Ice-T hasn't left his music career behind. In fact, he won his first Grammy in 30 years in 2020. His heavy metal group, Body Count, took home Best Metal Performance for their single "Bum-Rush."