Is This Really How Harry Proved To William That He's More Popular?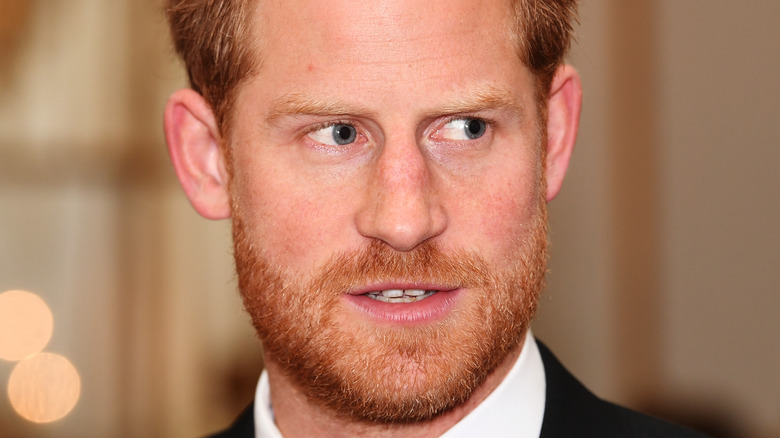 Wpa Pool/Getty Images
News of Prince William and Prince Harry's feud has been covered by multiple media outlets across the globe. The brothers reportedly struggled to see eye-to-eye on a lot of issues, and their rift only became greater when Harry and his wife, Meghan Markle, opted to exit the royal family in early 2020. 
These days, the siblings have yet to reconcile. Royal author Robert Lacey told Page Six in November 2021 that the relationship between William and Harry is "definitely poor" at the moment. He revealed that William recently hosted a party where his upset toward his younger brother was evident. Lacey claims that partygoers could sense that there was tension between William and Harry, although the younger prince wasn't in attendance at the event.
"I've spoken to two people from that party and it was quite clear from things he said that his anger towards Harry remains," the author stated. "He remains unhappy about what his brother has done. There is no immediate possibility of any reconciliation. I mean, it's not wanted on either side. Too many bitter things have been said."
Meanwhile, there have been a number of reports alleging that the brothers have been at each other's throats in the past. Now, a new report reveals that William was upset about the way Harry tried to prove he was the more popular brother.
Prince Harry reportedly presented Prince William with evidence of his growing popularity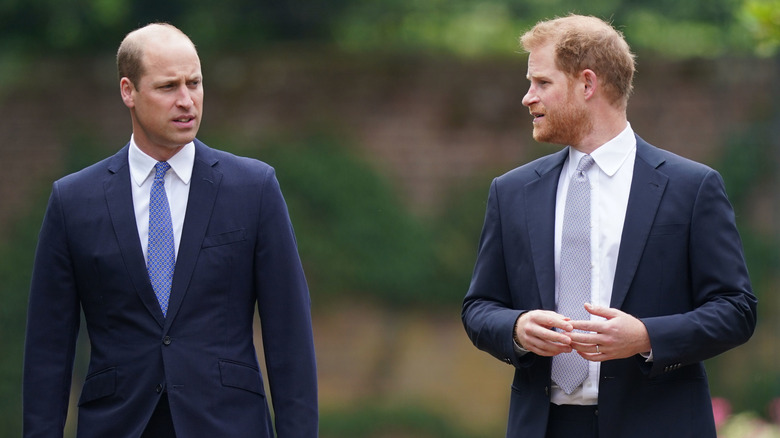 Wpa Pool/Getty Images
According to Yahoo!, Prince William and Prince Harry are leading two very different lives. William is on track to become king, while Harry has exited the royal family and moved to California with his family. 
However, before Harry's bitter departure from the firm, the brothers were allegedly butting heads more than ever and fighting for popularity. At one point, Harry even presented his older brother with proof of his growing popularity.
Author Christopher Andersen, who wrote "Brothers and Wives: Inside the Private Lives of William, Kate, Harry, and Meghan," detailed the incident in the pages of the new book. He claims that Harry went as far as to show William a popularity poll that explained how he and his wife, Meghan Markle, had accounted for "80 percent of new online interest in the monarchy" in 2019. 
Harry reportedly showed William the evidence as a way to convince him that he and Meghan should be allowed to "proceed with some of their own initiatives" instead of always taking a back seat to higher-ranking members of the family, like William and Kate. However, his plan didn't work. Instead, William was said to be "offended" by Harry's tactic.
However, since that time, there has been a noticeable difference in the way that William and Kate have been interacting with the public, which has included stepping up their social media game. Perhaps the Cambridges are trying to keep up with the Sussexes' popularity after all.