This Is How NBC's Brian Williams Signed Off After 28 Years In The News Business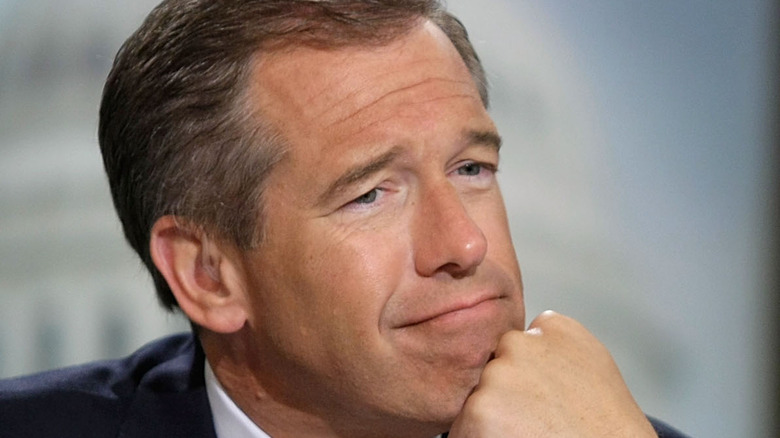 Alex Wong/Getty Images
It was the end of an era for television and cable news, as well as NBC and MSNBC, on the night of December 9 when Brian Williams, who had been with the network for nearly three decades, appeared for the last time as an anchor. His MSNBC late night news wrap up, "The 11th Hour With Brian Williams," which has claimed the 11 p.m. slot for the cable network since 2016, aired its last installment as Williams said goodbye to his show and to TV news.
Williams earned his journalism degree from George Washington University and went on to work in local news in such cities as New York, Philadelphia, and Washington, D.C. before joining NBC News. He eventually became the network's chief White House correspondent and went on to anchor "NBC Nightly News With Brian Williams" for more than 10 years before debuting his late night show on the network's cable outlet MSNBC, according to his MSNBC bio.
Brian Williams has a message for Americans as he leaves his TV news career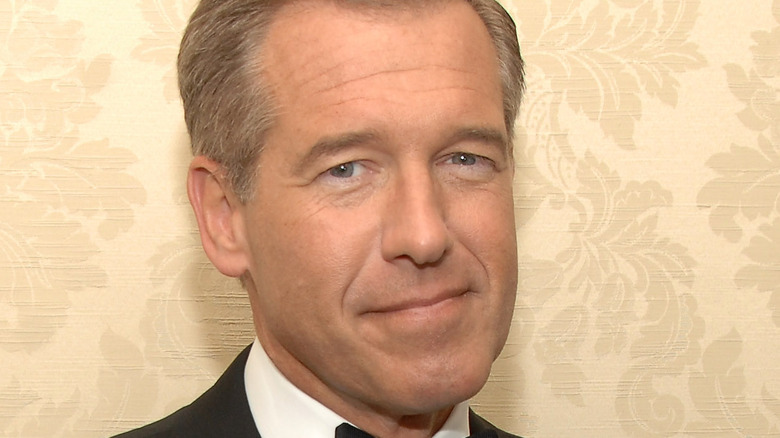 Marc Stamas/Getty Images
On November 9, Brian Williams announced that he would be stepping down from his anchor position at "The 11th Hour With Brian Williams" to start a new chapter in his life, according to The Washington Post. He did not say whether this new chapter was professional or personal. However, one month later when the last episode of "The 11th Hour" aired, the newsman got both emotional and introspective before his final sign off and it has to do with the state of America and the political divisiveness that plagues it in 2021.
"My biggest worry is for my country," Williams said (via Yahoo! News). "I'm not a liberal or a conservative. I'm an institutionalist. I believe in this place. And in my love of my country I yield to no one, but the darkness on the edge of town has spread to roads and highways and neighborhoods." Williams spoke of the people who have sworn an oath to the United States Constitution, but who do not seem to be upholding that oath.
"Grown men and women who swore an oath to our constitution, elected by our constituents, possessing the kinds of college degrees I can only dream of have decided to join the mob and become something they are not, hoping we somehow forget who they were," Williams said. "They've decided to burn it all down with us inside. That should scare you to no end as much as it scares an aging volunteer fireman."