Brian Williams Reveals Why He's Really Leaving NBC News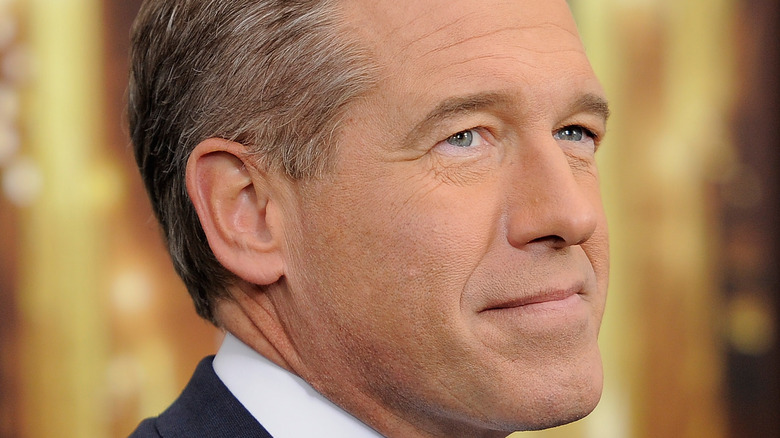 Jemal Countess/Getty Images
News anchor Brian Williams has been a mainstay on MSNBC and NBC News for nearly 30 years, but he has announced that 2021 will be his last at NBC when his contract runs out at the end of December (via NBC News). In a statement aired on MSNBC and posted on Twitter, Williams said that he'd been through "28 years, 38 countries, 8 Olympic games, 7 Presidential elections, half a dozen Presidents, a few wars, and one 'SNL.'"
He also revealed what seems to be a reason for stepping down when he stated that "For the next few months, I'll be with my family, the people I love most and the people who enabled my career to happen. I will reflect on the kindness people have shown me, and I will pay it forward." Though he did say he'd "pop up again somewhere."
A source close to Williams told The New York Times that Williams would hoped to come back to TV at some point, but he isn't apparently interested in another late night position.
Brian Williams was able to build back his career in 2016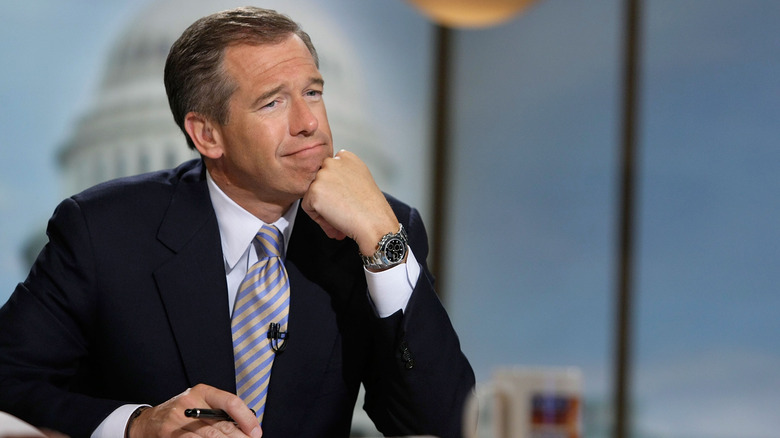 Alex Wong/Getty Images
Williams' most recent position is at MSNBC as the anchor of "The 11th Hour," the late night show that he helped create in 2016 (from CNN). It was designed to help with his comeback in journalism. Williams had previously worked his way up at NBC News and in 2004 took over for the legendary Tom Brokaw as the anchor for "NBC Nightly News" (from Forbes).
But then in 2015, Williams was suspended for six months after telling a false story about his time working as a reporter during the Iraq War in 2003; he stated he had been in a military helicopter when it was hit by a grenade. Soldiers who'd been on the helicopter refuted the story saying Williams was in a different chopper, and Williams ended up admitting the mistake: "I feel terrible about making this mistake, especially since I found my OWN WRITING about the incident from back in '08, and I was indeed on the Chinook behind the bird that took the RPG in the tail housing just above the ramp" (from Vanity Fair).
With MSNBC's "The 11th Hour," Williams found redemption with his career, and the show delivered high ratings (from NBC Universal). And Williams hopes the show's viewers will stay on even as he leaves; in his departure statement, he said "'The 11th Hour' will remain in good hands, produced by the best team in cable news."