One Chicago Romances That Never Should've Happened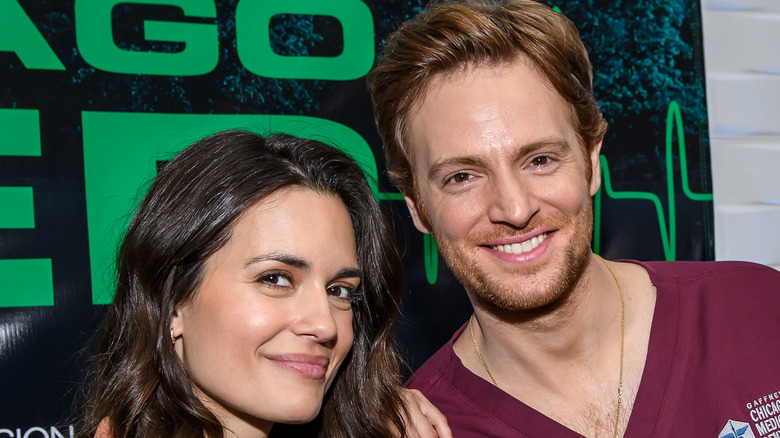 Timothy Hiatt/Getty Images
Since 2012, viewers have been transported to Chicago to get a glimpse into the lives of firefighters, police officers, healthcare workers, lawyers, and paramedics in the "One Chicago" NBC television franchise, which includes "Chicago Fire," "Chicago P.D.," "Chicago Med," and, for one season, "Chicago Justice." 
Throughout the years, certain couples in the "One Chicago" franchise have captivated viewers. One of the most popular romances from "Chicago Fire" took place between Gabriela Dawson, portrayed by Monica Raymund, and Matt Casey, portrayed by Jesse Spencer. As Us Weekly reported, viewers were absolutely heartbroken when the on-again, off-again couple got divorced. 
Other notable couples include Stella Kidd and Kelly Severide from "Chicago Fire" as well as Kim Burgess and Adam Ruzek from "Chicago P.D.," per TV Line.
The best "One Chicago" romances have a slow, tumultuous burn that keeps audiences on the edge of their seats for seasons, waiting for that chemistry between characters to translate into a lasting romance. 
However, while viewers wait for their favorite characters to finally make a move, they have to endure several romantic pairings that simply do not make sense — including some that are considered "filler" relationships to delay the more inevitable romantic pairings. Other romances are simply lackluster. 
Read on to find out which "One Chicago" romances should have never happened.
These are the worst One Chicago romances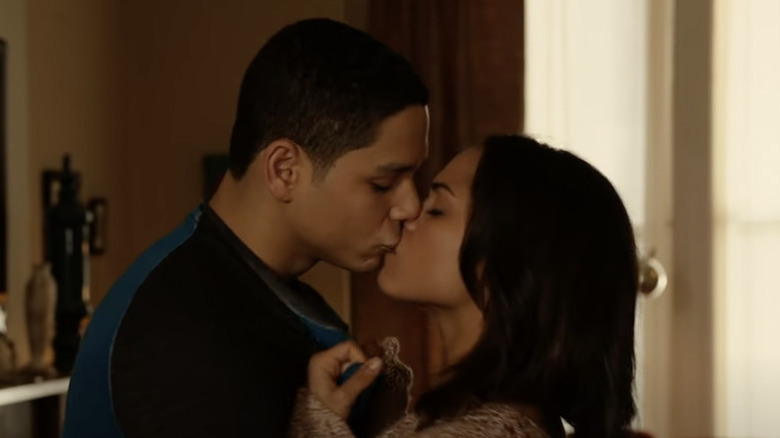 One Chicago/YouTube
While there are many couples from the "One Chicago" franchise who either lacked the chemistry or were a trainwreck from the first kiss, just a few have truly seemed like a waste of time to viewers.
In a ranking of couples from worst to best by TV Line, Camila Vega and Jay Halstead from "Chicago P.D." ranked quite low on the list, mostly due to the fact that the pair, who met while Jay was undercover, lied to each other throughout most of their short-lived relationship. This deception made for some very uncomfortable encounters between the two.
Sarah Reese and Joey Thomas from "Chicago Med" formed another short-lived couple that didn't exactly make sense. "They were never good together," a Reddit user said. "He always seems to bend over backwards for her, and she does the bare minimum for him. I don't like Sarah either, mainly because she makes EVERYTHING about her."
For multiple seasons, "Chicago Fire" writers did their best to distract viewers from the inevitable — that Gabriela Dawson and Matt Casey were meant to be together. One of these distractions came in the form of the toxic relationship between Peter Mills and Gabriela. 
"Dawson and Mills's relationship sucks from day 1," a Reddit user said. "She got together with him because Casey turned her down since he was still healing from the break with his fiancé. Then she stays with Mills while having an 'emotional affair' with Casey."