These Claims About The Meghan Markle Bullying Investigation Are Raising Eyebrows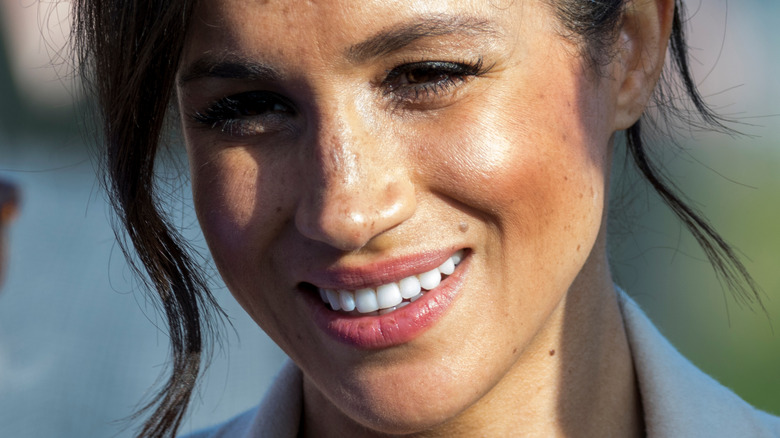 Alan Fraser Images/Shutterstock
Following their bombshell interview with Oprah Winfrey, Meghan Markle and Prince Harry were faced with allegations that Markle bullied staff members working for the couple. Buckingham Palace went on to hire a lawyer to investigate those claims, with reports stating that Markle's behavior led two personal assistants to leave the palace and "undermined the confidence" of a third, per Vanity Fair. But the investigation into the bullying reportedly only included a "tiny handful" of staff and may not have painted an accurate picture. 
In August, the two aides who went on record stating that they were treated poorly by Markle rescinded their comments, per Fox News, further muddying the waters of the inquiry. Royal reporters Omid Scobie and Carolyn Durand wrote in their updated biography on the Sussexes, "Finding Freedom," that "two of the individuals mentioned in the email asked for any allegations made to human resources about their experiences with Meghan to be rescinded," per Entertainment Tonight. 
The initial complaint about Markle's treatment came from Prince Harry and Meghan's former communications secretary, Jason Knauf, was who quoted in "Finding Freedom" as having said, "I am very concerned that the Duchess was able to bully two PAs out of the household in the past year. The treatment of X was totally unacceptable." The name was redacted for privacy. Meghan Markle's lawyers described the allegations as a "calculated smear campaign."
Royal investigation into Meghan Markle bullying accusations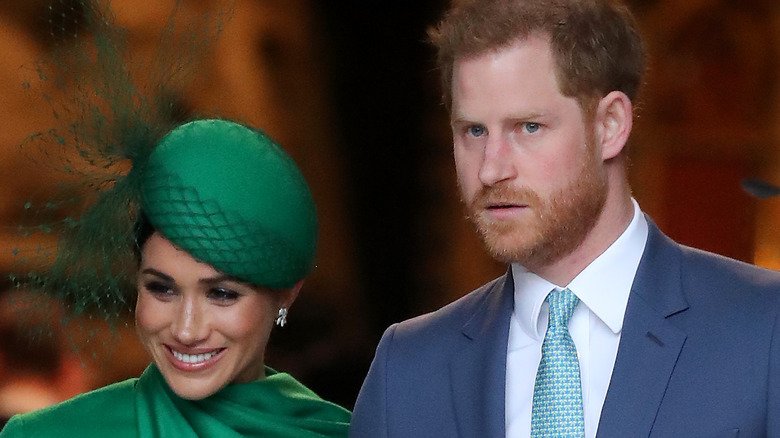 Chris Jackson/Getty Images
Daily Mail has since investigated the probe by the royal family, aides, and the lawyer and determined that only a very small number of employees were even spoken to. Those interviewed likely included the two unnamed personal assistants, another staff member, and potentially Prince William's then Cabinet Secretary Simon Case, per Daily Mail. Case was reportedly sent an email in October 2018 by Jason Knauf, Kensington Palace's communications secretary, which raised concerns over Markle's behavior. 
The investigation has been kept very quiet, with reports stating that many staff members aren't even aware of whether or not it is going on. The secrecy and small sample size involved cast some doubt on the effectiveness of the palace's investigation. Further lessening the impact, Markle and Harry reportedly had a 30-page dossier prepared to refute any untrue claims, per Newsweek.
Speaking with Daily Mail, a source close to the to the investigation said, "I think they [the Palace] are slightly caught between a rock and a hard place on this ... There are obviously serious questions to be asked as to how the original complaints about bullying made against the duchess were handled internally." From what anyone hears, interviews have only taken place with a handful of people. It's been far from comprehensive," they added. 
Only time will tell what comes of this investigation, but thus far it seems that little has been revealed.