What Hillary Clinton Says It Would Mean If Donald Trump Runs For President Again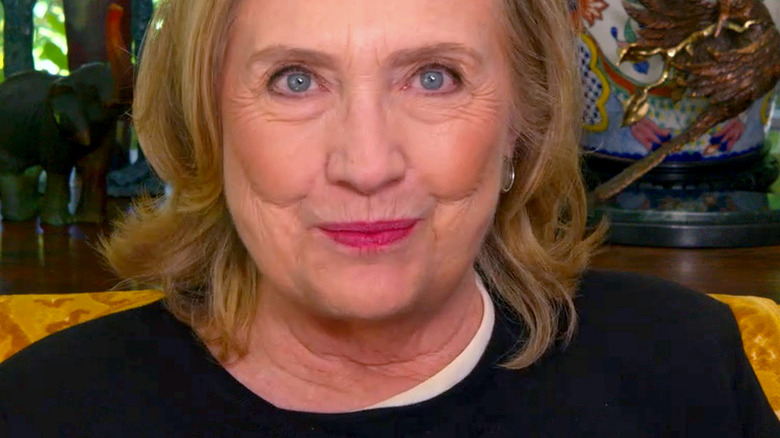 Alliance For Women In Media Foundation/Getty Images
Ever since Donald Trump left office in January of this year, it seems all anyone can talk about is whether he will run for president again in 2024. The polarizing figure has not ruled it out, and in fact, even said recently his base will be "angry" if he does not embark on a second bid for the top job (via Newsweek). Meanwhile, several prominent people have weighed in about the prospect of Trump running for reelection. Notably, Joe Rogan said he believes the New Yorker would win if he ran in 2024. Howard Stern has vowed to run against Trump if he announces his candidacy.
And now, the person who may have the biggest reason to dread another Trump bid for the White House is speaking out. Hillary Clinton, who of course famously lost to the Republican in 2016, believes Trump will attempt to reclaim the presidency, according to Today, with Clinton telling NBC's Willie Geist, "If I were a betting person right now, I'd say Trump is going to run again."
Clinton's prediction has nothing to do with how she feels about such a prospect. Not surprisingly, she is not a fan of the idea and even fears what it will mean for our country.
Is this the real reason Hillary Clinton is talking about Trump in 2024?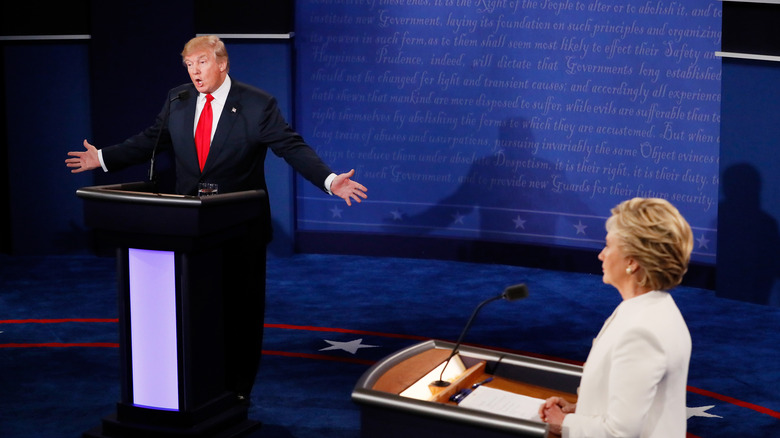 Pool/Getty Images
As Clinton told Geist on the Today show about a Trump run in 2024, "I want people to understand that this is a make-or-break point." The Democrat, who controversially shared an excerpt of what would have been her acceptance speech four years ago, continued, "Are we going to give in to all these lies and this disinformation and this organized effort to undermine our rule of law and our institutions, or are we going to stand up to it?" (via The Cut and Fox News).
Meanwhile, that Clinton is speaking out about a potential Trump second term has some people speculating she herself may run against him again (via Newsweek). This chatter has increased as President Joe Biden faces sinking approval ratings. To be fair, it seems he is not overly concerned by them, joking about the numbers during his recent appearance on "The Tonight Show," "I paid attention when they're in the mid-60s not when they're in the mid-40s'" (via Daily Mail).