Meghan McCain Believes This Is 'The Problem' With And Just Like That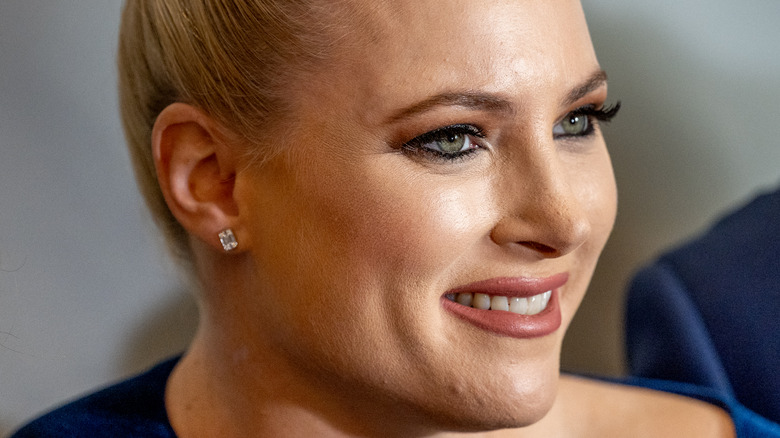 Roy Rochlin/Getty Images
HBO Max's long-awaited reboot of "Sex and the City" was released on December 9, 2021. And just like that, "And Just Like That..." was panned in multiple reviews. The New York Times called the Sarah Jessica Parker vehicle "awkward" in its attempt at "relevance." The Guardian said bad jokes were "the least of its problems." The Atlantic said characters Carrie, Charlotte and Miranda were "fish out of water" in this telling of what our favorite ladies are up to in 2021.
To be fair, as Deadline reports, the premiere episode of "AJLT" was HBO Max's strongest series debut. So, a lot of fans watched and will likely watch all ten episodes. But another critic of the show let her voice be heard following the first installment, and shared her opinion of exactly why "And Just Like That" was not good. We speak of Meghan McCain, who never shies away from putting forward her thoughts on any topic. In fact, she parted ways with "The View" after finding herself at odds with the other hosts on many issues (via Us Weekly and Page Six).
When it comes to the "SATC" reboot, McCain has opined that the show is "misguided" in a new piece for the Daily Mail.
Meghan McCain wanted to love the reboot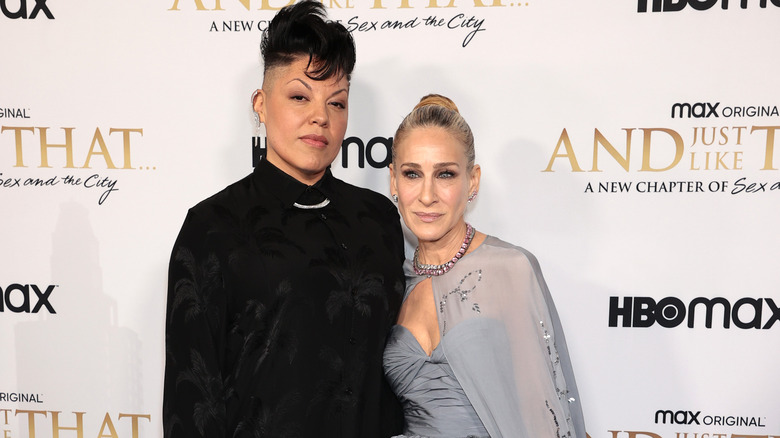 Dimitrios Kambouris/Getty Images
McCain tells readers of her Daily Mail piece she is "very sad" to not be able to champion "And Just Like That..." as a former fan of "Sex and the City." Of course, even the most die-hard fans among us would admit the original show lacked diversity, a criticism the creators of the new iteration promised to address with more inclusion. But in McCain's view (get it?) the show overdid it.
"The problem with the new series is the clumsy attempt to reformat the show into the woke and puritanical times we are living in," McCain writes. She provides the example of Carrie appearing on a podcast hosted by Sara Ramírez playing a nonbinary character — and the show's star is introduced as a "cisgender woman."
About the Ramírez and the Black actors who joined the cast, Nicole Ari Parker, who plays Charlotte's pal Lisa Todd Wexley, and Karen Pittman, who is Miranda's human rights professor at Columbia, Dr. Nya Wallace, McCain writes, "The supporting cast exhibits commendable racial and identity diversity, but we don't learn much about their characters. It's almost [as] if they were written into the script to satisfy the PC censors" (via IMDb).
Meghan McCain says the reboot missed the mark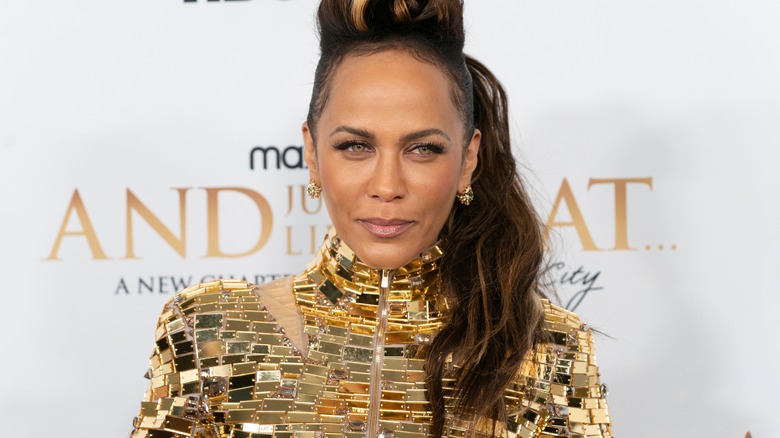 lev radin/Shutterstock
McCain concludes her Daily Mail takedown of "And Just Like That..." by opining, "There is a way to execute important cultural messages without it feeling like it is being force-fed, and this show — unfortunately — really, really fails at that. It is wokeness superficially shoved down your throat to make a point about wealthy white liberal women 'evolving' into the political climate of 2021." 
Finally, the former talk show host notes, "Wokeness kills everything and I am disappointed to tell you that 'And Just Like That' is another victim of Hollywood trying to placate a specific audience and not the original one, which made it a hit in the first place."