The Real Reason Madeline Brewer Wanted To Be In Hustlers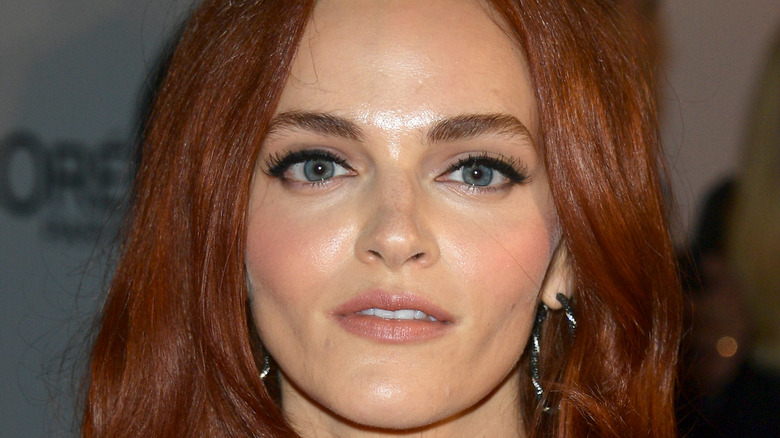 George Pimentel/Getty Images
Madeline Brewer has acted in several popular shows over the years, including "Orange Is the New Black," "Hemlock Grove," and "The Handmaid's Tale" (via IMDb). Her character Janine on "The Handmaid's Tale" is one of our personal favorites, and Brewer's acting in the series recently earned her an Emmy nomination for Outstanding Supporting Actress in a Drama Series (per Emmys). Though she's primarily known for her incredible television career, Brewer has made appearances on the silver screen as well.
In 2019, Brewer appeared in the film "Hustlers" alongside actresses Jennifer Lopez and Constance Wu. Rapper Cardi B made her feature film debut in "Hustlers," which serves as the perfect indication of how amazing this movie is. Directed by Lorene Scafaria, the movie centers around a group of women — who formerly performed at the same strip club together — as they hustle their Wall Street clients (via IMDb). As if that didn't sound crazy enough, the story is based on real events covered in a New York Magazine article that went viral upon publication in 2015.
In "Hustlers," Brewer plays the ever-erratic character Dawn, who starts working on behalf of Lopez's character, Ramona. What follows is a dramatic, emotional, female-centric narrative that is equal parts exciting and nerve-wracking.
Even though the allure of working with actresses like Lopez and Julia Stiles would be enough to convince anyone to join the project, this is the real reason Brewer wanted to be in "Hustlers."
Madeline Brewer wanted to work with the movie's director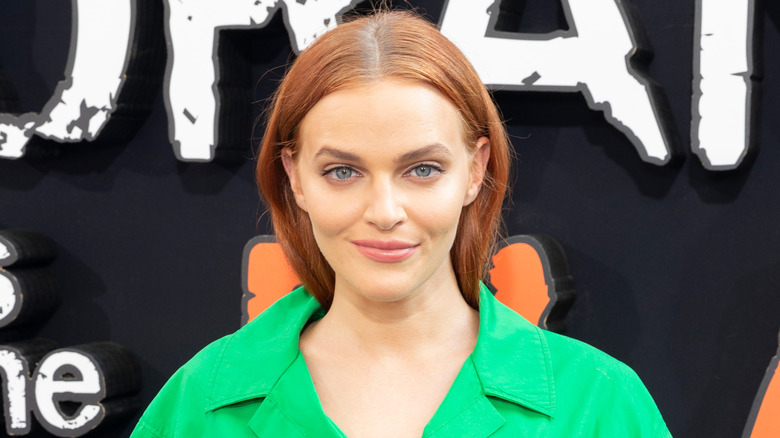 lev radin/Shutterstock
Madeline Brewer's role in "Hustlers" is small, but the actress manages to deliver an impressive performance every time she's on screen. Brewer was dedicated to making the most of her time in the film, and she shared the real reason behind her decision to join the cast during an interview with Coveteur in 2019.
Even though Brewer was intrigued by the prospect of being able to share scenes with Jennifer Lopez, she was ultimately drawn to the project because of the director and the underlying message of the film. "First of all, Lorene Scafaria is f***ing brilliant. She's so cool and laid back, but so passionate. She doesn't want to be a filmmaker to be a filmmaker; she wants to do it because she wants to tell a really good story, in a way that only she can," Brewer shared.
The "Handmaid's Tale" actress went on to add, "I was drawn to 'Hustlers' because it's a story about women and friendship. It's about sex workers, which is a topic I really love. It's women surviving the only way that they know how. After I had my first conversation with Lorene, I was like, 'I don't care what has to happen. I have to be in this film. I don't care what part or anything. Just let me be in it.'"