The Outlandish Reason Meghan Markle's Father Says Harry Would Run From Him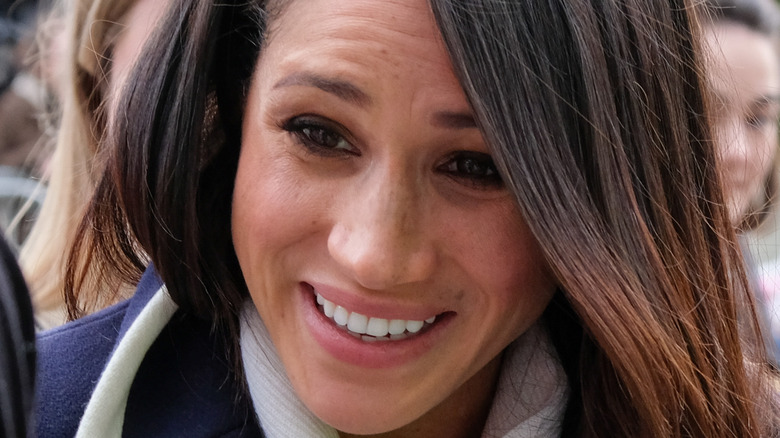 MattKeeble.com/Shutterstock
We all know Meghan Markle and her father, Thomas Markle, don't have the best relationship. From Thomas staging paparazzi photos to his frequent critiques of Meghan's romance with Prince Harry, the two have had some pretty (public) falling outs. And, though, in her interview with Oprah, Meghan expressed feeling betrayed by her father talking to the press, Thomas still continues to run his mouth to the press and his daughter and her husband.
According to Thomas, Meghan has lied to the press about her upbringing, according to The Sun. Fans might remember Meghan sending a letter to U.S. politicians, advocating for paid parental leave. She details she "grew up on the $4.99 salad bar" at budget Sizzler family restaurants due to insufficient finances, but, according to her father, their trips to the Sizzler were more out of convenience than financial necessity.
He also told The Sun that he was "embarrassed" after watching Meghan's recent appearance on "The Ellen DeGeneres Show," in which she performed a few pranks. "She insulted the queen, the royal family, and the British people," he added. "She made a complete fool of herself and should lose her title. I love my daughter, but her performance was ridiculous."
But this time, Thomas Markle has something to say about Prince Harry.
Meghan Markle's father challenges Prince Harry to a fight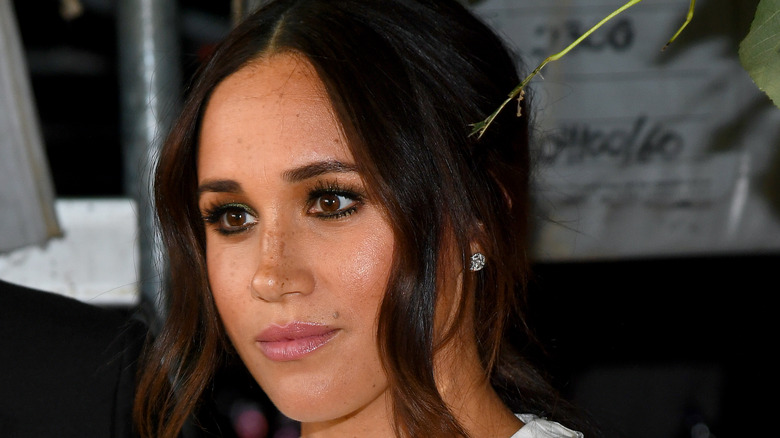 Kevin Mazur/Getty Images
Thomas Markle can't stop speaking to the press. This time, however, he's criticizing his son-in-law for stepping down from his royal duties. "Harry walked away from his responsibilities and that's ridiculous," Thomas told The Sun recently. "He walked away from his grandmother, the royals, and the British people. He's a candya**. I'd take him on at my age any time. He'd run away from me."
Last month, per The Mirror, Harry expressed interest in having a normal job like every ordinary British or American citizen. This "choice" apparently doesn't sit too well with his father-in-law. Now, we knew Thomas didn't have the best opinion of the prince, but these comments are a whole 'nother level. But should we really be surprised? After all, this is the same father fighting against his daughter's legal battles.
Currently, Meghan Markle is suing the Daily Mail for copyright after they reproduced a letter she wrote to her dad after marrying Harry in 2018. Though the Court of Appeals has ruled in her favor, the publisher and her father are not standing down. In fact, her father is debating on releasing the letter publicly via YouTube. "Someday that letter's going to be released," he said. "I still love my daughter but I hate what she's become. She's changed so much."