Does Meghan Markle's Court Apology Mean She Will Lose Her Case?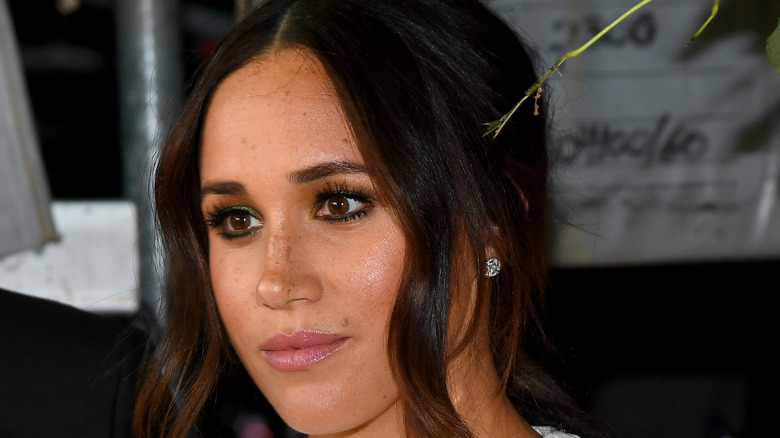 Kevin Mazur/Getty Images
In October 2019, Meghan Markle sued The Mail on Sunday for publishing a letter she sent to her father, Thomas Markle. She stated that this was done at a "time of great personal anguish and distress" (via Marie Claire). After more of her private correspondences were released, she apologized to the court for being misleading (via NBC News).
As stated by her lawyers, she had "intended the detailed contents of the letter to be private and certainly did not expect them to be published." A win came in February, followed by an appeal by the newspaper, and during that time, more private communication was shared. Jason Knauf, her former communications secretary, showed the Court of Appeal messages Markle had sent him, including a text that said, "Obviously everything I've drafted is with the understanding that it could be leaked, so I have been meticulous in my word choice, but please do let me know if anything stands out to you as a liability."
There were also emails showing Markle and Prince Harry telling Knauf that information could be used by the authors of the biography "Finding Freedom" — even though her lawyers said she did not work with the writers, royal experts Carolyn Durand and Omid Scobie (via Grazia Daily UK).
'We'll have to see how it's going to play out with the court,' expert says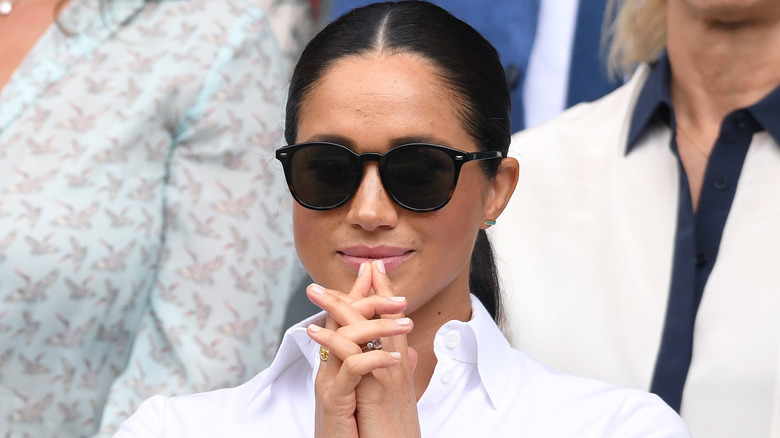 Karwai Tang/Getty Images
Now, Meghan Markle has apologized. "I did not have the benefit of seeing these emails, and I apologize to the Court for the fact that I had not remembered these exchanges at the time," she said in her witness statement, per CNN. "I had absolutely no wish or intention to mislead [The Mail on Sunday] or the Court. In fact, had I been aware of these exchanges at the time of serving the Re-Amended Reply, I would have been more than happy to refer to them, as I feel they strongly support my case."
Eric Schiffer, chairman of Reputation Management Consultants, talked with Newsweek on the topic, saying "It was not her best moment, and I'm sure that she regrets it greatly, but we'll have to see how it's going to play out with the court and whether the court has a view that her credibility has to be more carefully analyzed."
A loss would mean Meghan Markle testifying in a trial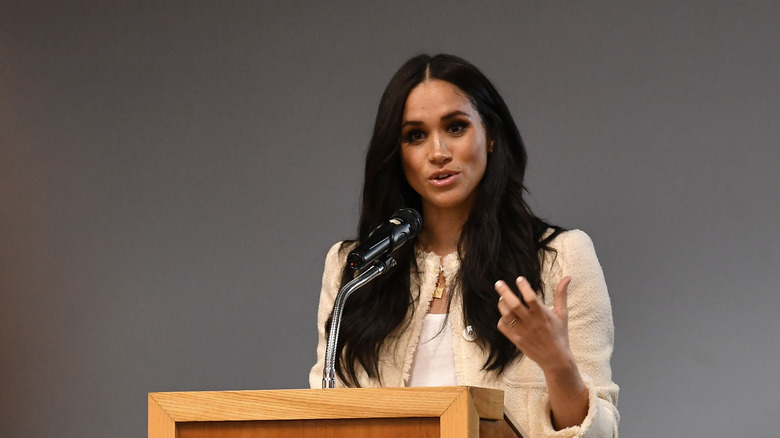 Wpa Pool/Getty Images
On the topic of Meghan Markle, Reputation Management Consultants' Eric Schiffer went on to say to Newsweek, "Some of her detractors will be able to take a victory lap, and it reinforces the messaging that they're putting out that her credibility is questionable."
Amber Melville-Brown, who is the global head of media and reputation at the law firm Withers, chimed in, saying, "You can have a reasonable expectation of privacy while hedging your bets and taking some preparatory steps towards reputation protection in the event of a disclosure, without wanting or causing that disclosure, should it occur. Whether that is the case for Meghan here remains a matter of hot debate and argument.
"Of course, it doesn't feel particularly comfortable to read someone planning so carefully for an exposure of private information that they wish to remain private," she continued. "But it is certainly the case, whether or not it is in this particular instance, that individuals miss a trick if they did not seek to protect themselves against all eventualities."
According to CafeMom, if Markle loses, it will lead to her testifying and sharing more private conversations in a trial.