Why Dr. Oz's Future Political Run Could Spell Disaster For Oprah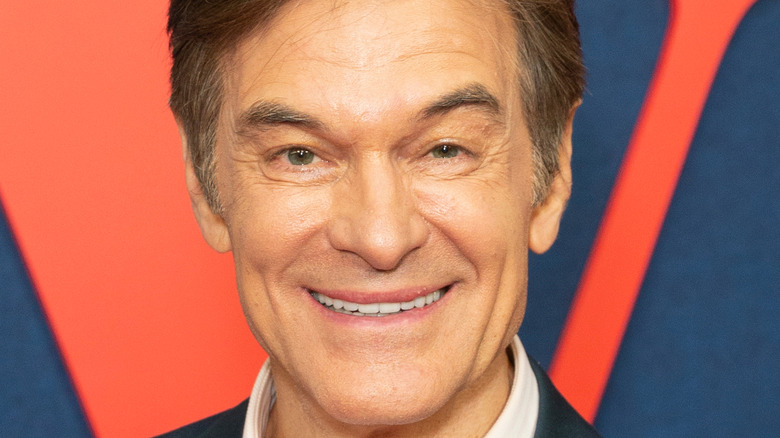 lev radin/Shutterstock
Dr. Mehmet Oz shocked fans when he announced he is running for Pennsylvania's open U.S. Senate seat during the 2022 election. Dr. Oz, who until last year resided in New Jersey, is running as a Republican, appealing to the same voters who helped Donald Trump win the 2016 presidential election. "As a heart surgeon, I know how precious life is," he said (per Associated Press). "Pennsylvania needs a conservative who will put America first, one who can reignite our divine spark, bravely fight for freedom and tell it like it is."
Dr. Oz became a household name during his time as a health expert on "The Oprah Winfrey Show," leading him getting his own daytime talk show in 2009. During the Covid-19 pandemic, he made frequent appearances on Fox News, where he touted the use of hydroxychloroquine despite the lack of clinical trials, and drew fire for suggesting schools should reopen because it would only lead to a 2% to 3% increase in deaths (per Pittsburgh Post-Gazette).
Now his decision to run for office has led to the "Dr. Oz Show" being pulled off the air in several markets due to a rule by the Federal Communications Commission that states all candidates must receive the same amount of free airtime on broadcast TV stations. And that could be only be the start of issues for Winfrey, who produces the show through her company, Harpo (per Hollywood Reporter).
Past accusations about Dr. Oz might resurface during the campaign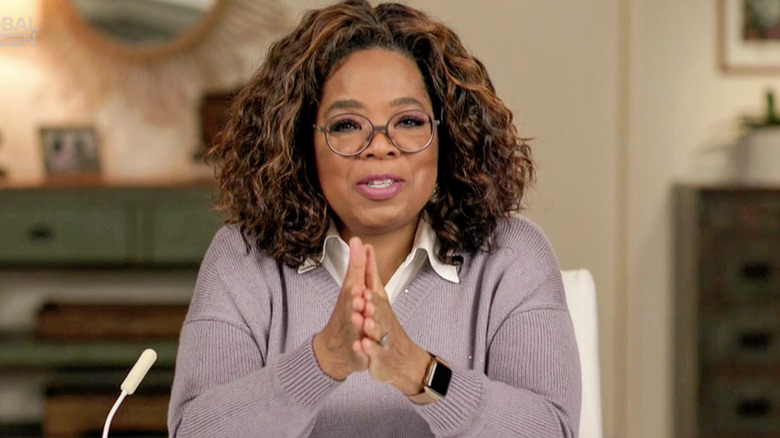 Getty Images/Getty Images
Oprah Winfrey is already feeling the heat on social media after Dr. Mehmet Oz's announcement that he is running for a seat in the U.S. Senate, and things might get even trickier for both Winfrey and Sony, producers of "The Dr. Oz Show." As the campaign goes on, past negative reports about Dr. Oz will surely be brought up again. The heart surgeon has been accused of "promoting unproven medical treatments and making false or misleading scientific claims," leading to producers making a $5.25 million deal to settle false advertising claims, as well as calls for him to be dismissed as a professor and vice-chair of the department of surgery at New York's Columbia University (per People). He was also sued by his sister in 2020 regarding their late father's real estate properties.
"We really are in the new era of celebrity candidates. And everyone who has ever had a TV [brand] builds this cloud of problematic ephemera. We'll see some nutty stuff, I'm sure, but what I'm not sure of yet is whether it'll be persuasive to voters," political consultant and media strategist Rick Wilson told The Hollywood Reporter.
Despite the outcome of the election, the reminder of Dr. Oz's past missteps could harm the future of his show. In the meantime, his daughter Daphne will be taking over the time slots in the markets where his show has been shelved due to the FCC's equal airtime rule (per Pittsburgh Post-Gazette).