Law & Order Fans Have Some Strong Opinions About Olivia Benson's Wardrobe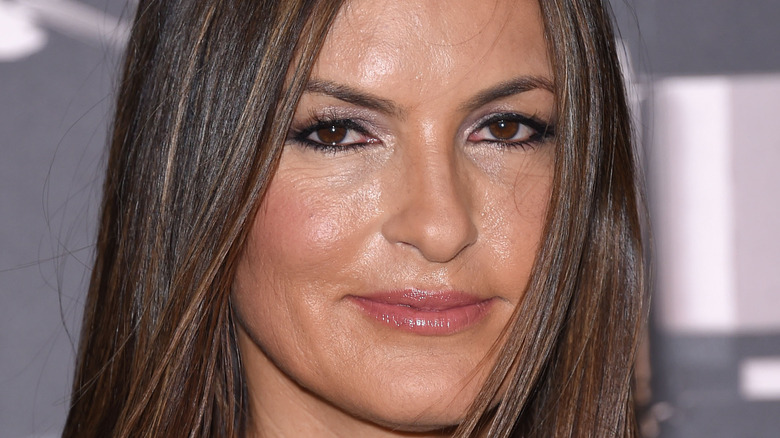 DFree/Shutterstock
Mariska Hargitay's role as Olivia Benson on "Law & Order: SVU" has been groundbreaking. Even Hargitay knew acting as an agent trying to solve crimes of sexual assault and abuse would be revolutionary. She told Stephen Colbert, "I read the script and I just — I knew in my gut that I had to do this role. I'd never been so excited about it," she gushed. She continued, "The thing that was interesting is that my agent called me, and he said, 'Maris, you know it's very dark subject matter. I don't think it's your thing,'" she added, "I read it and just, you know, chills. And I knew I had to do it" (via UPI).
Fans have connected with Hargitay's portrayal of Benson on "SVU." Fans took to Twitter to celebrate the actress' 500th "SVU" episode (per Pop Culture). One fan wrote, "Although I'll never get my own justice, I'm forever grateful for 'SVU' for giving me Olivia Benson. 500 episodes filled with love 500 episodes filled with comfort 500 episodes giving voices to survivors when we lost our own. Happy 500th Olivia Benson. Thank you M, for everything."
While fans absolutely love Hargitay and her character, there is one aspect of the show they just can't get behind.
Fans are not into the way Benson dresses on SVU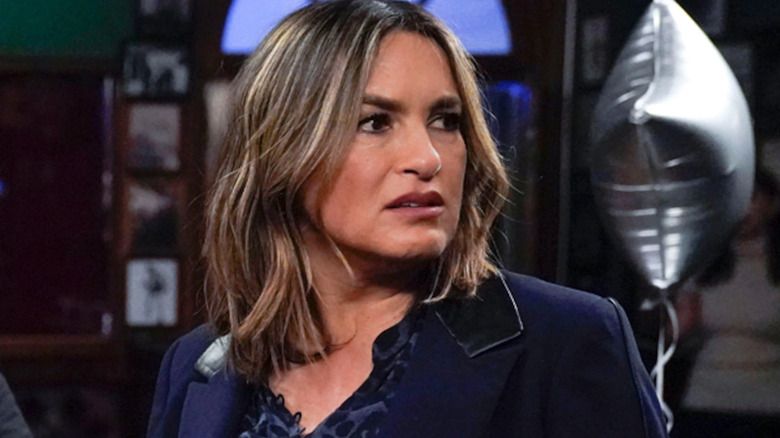 NBC
What fans can't stand about "Law & Order: SVU" might surprise you. It's not the storylines or the characters, but rather how Hargitay's character dresses on the show (per Showbiz Cheat Sheet). Fans truly cannot stand Benson's style!
After Benson guest-starred in a cross-over episode of "Chicago PD," fans took to Reddit to share how much they liked her style in Chicago over the looks they dress her in when she's in New York City. "Mariska looks so beautiful here. I hate how they dress her in 'SVU,'" one fan wrote. Another fan responded, commenting, "Yeah, I'm not sure why she looks so different in her Chicago appearances. Her 'SVU' look post-Stabler is convoluted and dressed way up. It's very simplified and almost bare-bones in Chicago."
While fans may like the way she looks on her "Chicago PD" appearances better than her usual getups on "SVU," one thing is for certain, they can't get enough of Benson as a character. They just wish she dressed a little differently!