Is This Really How Queen Elizabeth Is Dealing With Her Recent Heartbreaks?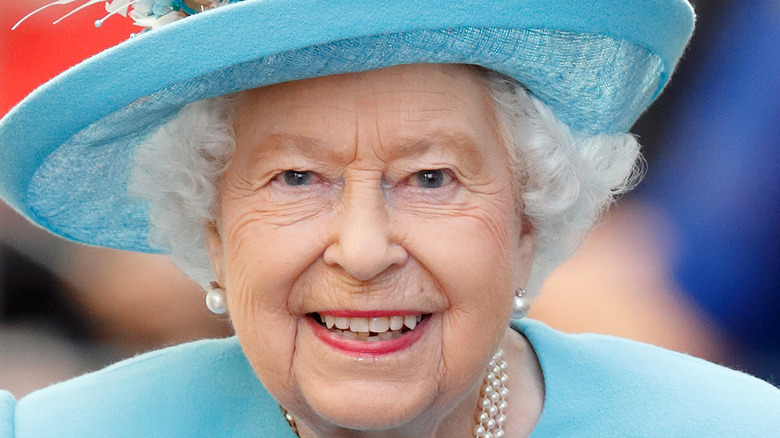 Max Mumby/indigo/Getty Images
There's no denying that Queen Elizabeth has had a tough year. In early 2020, her grandson, Prince Harry, and his wife, Meghan Markle, officially stepped down from their royal duties and moved to California. In addition, the queen's son, Prince Andrew, has been embroiled in a scandal due to his relationship with Jeffrey Epstein, per CNBC. But all of that doesn't compare to the loss of Elizabeth's beloved husband, Prince Philip, who passed away in April 2021 at the age of 99. "Queen Elizabeth is a strong woman but she will greatly miss her husband and best friend. They still made each other laugh and loved each other's company," royal watcher Kinsey Schofield told The List.
That's why it was so important for Queen Elizabeth to spend the holidays with her family. Although she has had some medical issues, doctors gave Elizabeth the go-ahead to travel to Sandringham, where some of the royal family members who will reportedly be spending Christmas with the queen include Prince William, Kate Middleton, and their three children; Prince Charles and his wife, Camilla; Prince Edward; Princess Anne; and Princess Beatrice and Princess Eugenie, along with their children and partners (per the Daily Mail). "This year, more than ever, it is incredibly important to Her Majesty to be surrounded by her loved ones," a source told the Daily Mirror, adding that "after being forced to cancel a host of engagements, the family get-together will be the perfect tonic."
Queen Elizabeth doesn't allow her personal life to interfere with royal duties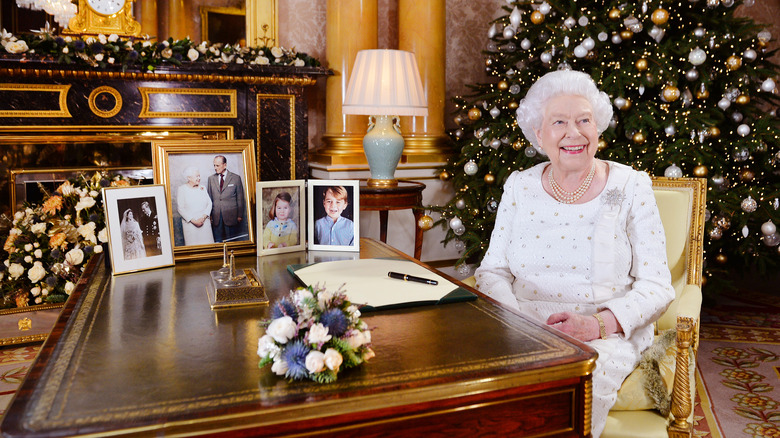 Wpa Pool/Getty Images
Although Queen Elizabeth has had a tough year personally, she doesn't let it interfere with her royal duties. "Her ability to compartmentalize has been extremely helpful in her life. Fundamentally she puts things in a box and says 'that can be dealt with on Thursday,' for example," royal biographer Ingrid Seward told People. "She won't let things crowd in on her. She is mentally disciplined and that has helped her through these 70 years. It has enabled her to deal with all the things and not allow things to overwhelm her. It goes a long way towards explaining her ability to be able to still be working at this age."
And another source explained that while the queen misses Prince Philip dearly, it helps that his passing wasn't sudden. "The way he died, so very peacefully, there was a natural, organic way to how he left. And I am sure she had plenty of time to prepare for it," said Sally Bedell Smith, author of "Elizabeth the Queen: The Life of a Modern Monarch," adding, "I don't think anyone should underestimate that, however resilient, however faith-based and however strong she is, this is a confidant who is no longer there."