Catherine Lowe's Advice For Bachelor Stars Looking For Love - Exclusive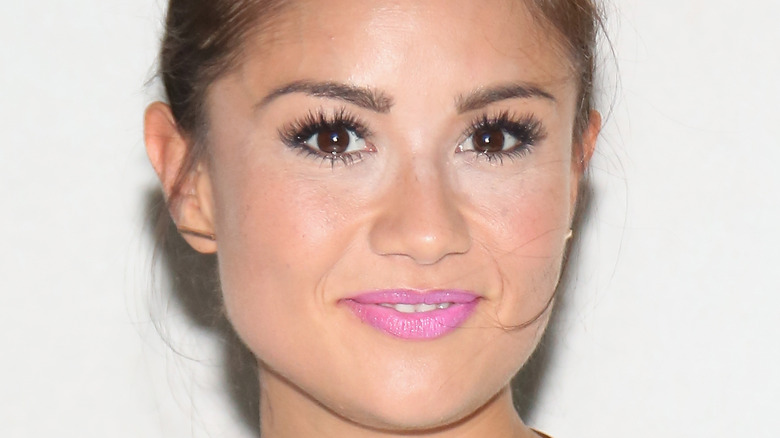 Monica Schipper/Getty Images
Catherine Lowe is one of the biggest success stories to come from "The Bachelor." The series led to her marriage, which is nearly eight years old at this point, and together, she and Sean Lowe have brought three children into the world. They're the cutest family, but the Season 17 winner understands wholeheartedly that finding and maintaining love on reality television is anything but easy.
We at The List were lucky enough to chat with Catherine recently, who shared not only her own memories and insights into her relationship with Sean but also advice for current and future "Bachelor" and "Bachelorette" contestants. Her advice is evergreen, too. Catherine admitted that she still watches the show, though she described Sean as being "jaded" to the process. "Really 'The Bachelor' and 'The Bachelorette' are so much like realer than any other show that we've been on. It's barely produced," she explained.
The show being barely produced is a hot take because it means that all of the relationships and connections on the show are real. However, that doesn't mean they'll last, and Catherine understands that her massively successful love story isn't the norm for all contestants. 
Catherine Lowe says 'committing' to each other is key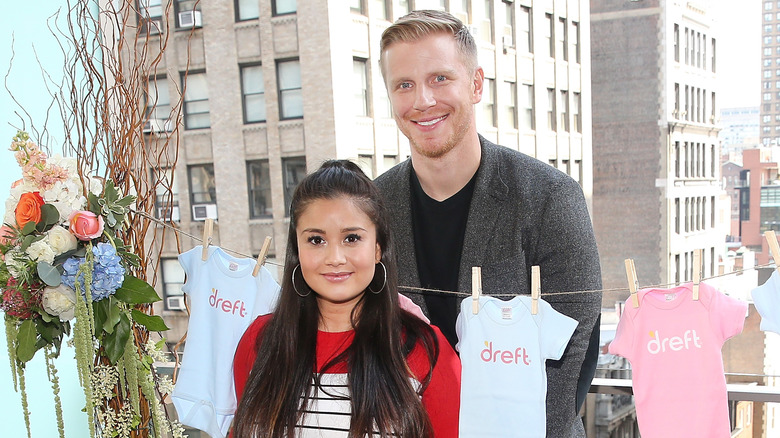 J. Countess/Getty Images
Catherine Lowe, along with Sean and their children, lives a family-forward life, which might just be her key to success. When chatting with Catherine, she told us that "committing to each other" is the best advice she can offer for making relationships born from "The Bachelor" or "The Bachelorette" work. 
At the same time, she explained how contestants' lives completely change once they're on the show. "Just like in any other relationship, the noise shouldn't affect you guys," Catherine said. "It should make you guys stronger. Of course, that's easier said than done, but if you look at most couples that don't make it, it's probably either more attention-related or someone prioritizing [something else]."
After all, one of the most positive aspects of the show to Catherine is how contestants can take advantage of their time as it allows them to get everything out in the open. "Be honest about your feelings for that person," she urged. "Don't make it a contest like, 'Oh, well I have to win because I get X, Y or Z,' or whatever." Rather, Catherine says the series is about "matchmaking" — really connecting and finding the one right for you.
"Because what I love about the show is that you get non-negotiables out of the way. Like, 'Hey, I like to do this with my family' or 'I drink a lot,'" she explained. "And all these things that really matter that probably you would find out within dating somebody for six months or a year, you find out in days."
Ultimately, then, "The Bachelor," like other life experiences, is about carving the experience into what you need and making the absolute most of it. 
Wyndham Grand hotels will be gifting random visitors their Catherine Lowe-collaborated Reconnected Keepsake Boxes up until December 31.