The Truth About Brooke Burns' Relationship With Mark Labbett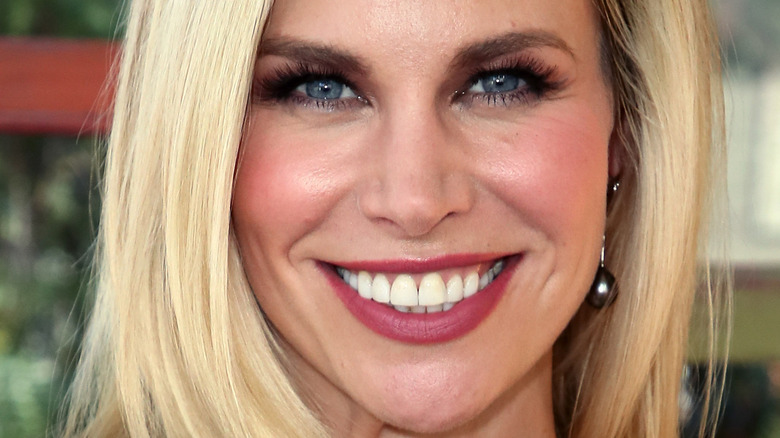 David Livingston/Getty Images
Brooke Burns has had a long career in the entertainment industry. She got her start back in the '90s on a teen sitcom called "Out of the Blue" (via IMDb). From there, her career blossomed. She began working as a model and acting in various Hallmark movies, amongst other roles on shows like "Baywatch" (via Wide Open Country). She was even a ballet dancer at one point, but a knee injury resulting from a skiing accident put her dancing career behind her.
Now, Burns is best known for her work on the Game Show Network. She is the host of the quiz show "Master Minds," which features "Jeopardy!" legend Ken Jennings (via Distractify). The show is wildly popular with fans and part of the charm is Burns leading the pack.
Before Burns was on "Master Minds," she was the host of another game show called "The Chase," which featured trivia legend Mark Labbett. The pair had a fun relationship on screen, but how does the host really feel about Labbett?
Burns and Labbett had a great working relationship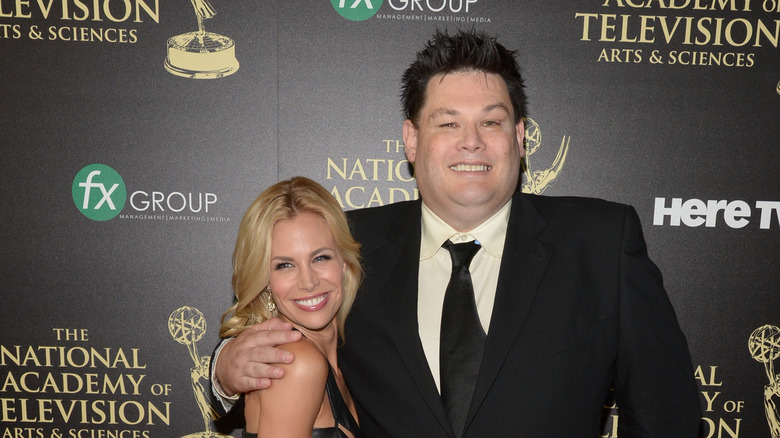 Jason Kempin/Getty Images
Brooke Burns and Mark "The Beast" Labbett began working together on the Game Show Network's "The Chase" in 2013 (via IMDb). After the success of the United Kingdom's version of the show, The Beast and Burns took on bringing the U.S. version to life (via Fox News).
The show features Burns guiding contestants through a trivia test against Labbett. The show has been noted for its "Beauty and the Beast" vibe since Burns is a model and Labbett is known as "The Beast" (via Pause Live Action). Labbett described Burns as "an utter pro" to Pause Live Action.
The model and game show host also has a loving relationship with Labbett, though she struggled on the show at first (via Distractify). She shared, "['The Chase'] was a little daunting at first, to be honest. Just because you're around very smart people all the time and they know so many things. They have so many degrees. So you're often just feeling like, 'Oh wow, OK. I know nothing.'" She continued, "But at the same time, I just fell in love with it because everyone was just so just wonderful to work with, and you really do learn a lot being around them. And GSN has been wonderful with me after 'The Chase.' It was surprising, to be honest. It was definitely something out of left field. I didn't grow up thinking, 'I'm going to be hosting trivia game shows.' But I love it."