Dr. Oz Is Seeing Red Over This Newspaper Story. Here's Why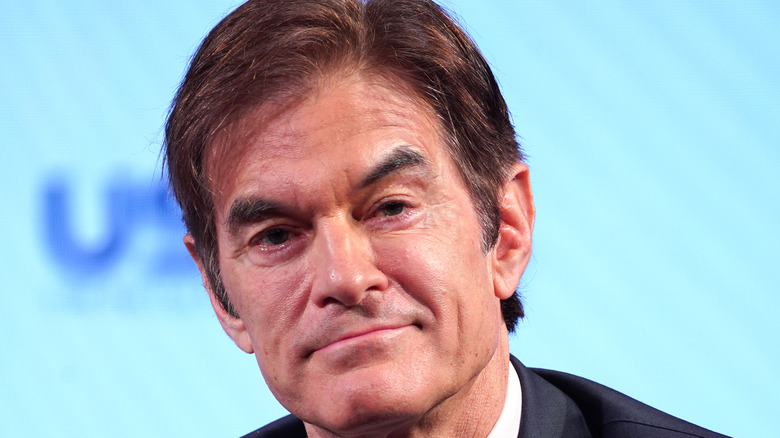 Leigh Vogel/Getty Images
Most of us would be content to have just one successful career, but Dr. Mehmet Oz is raising the bar. The respected cardiothoracic surgeon still practices at New York City's NY Presbyterian-Columbia Medical Center, but his long list of credits includes a long-running talk show, a six-season stint as the medical consultant for "The Oprah Winfrey Show," a position as chief medical consultant to Discovery Communications, and the author of eight bestselling health books (via his website). In 2021, he even branched out further by stepping in as one of the guest hosts of "Jeopardy!" (via Variety). 
Now, Dr. Oz has set his sights on an even more ambitious goal: He announced his candidacy for a seat in the U.S. Senate, a move which marked the end of his syndicated show. Dr. Oz tweeted his intentions to his legion of fans: "I'm running for U.S. Senate in Pennsylvania because America needs a Conservative Republican to cure what's wrong with Washington," he wrote. "I'm a world-class surgeon, fighter, and health care advocate stepping forward to cure our country's ills."
The doctor has wasted no time in making his stances known. He has gone on to tweet his opposition of the Biden administration and the president's "reckless spending," as well as Philadelphia's new regulation requiring COVID vaccinations for anyone who works or patronizes a restaurant. But his most recent target is The Philadelphia Inquirer — and not for the reason you might expect. 
Dr. Oz accuses the media of trying to cancel him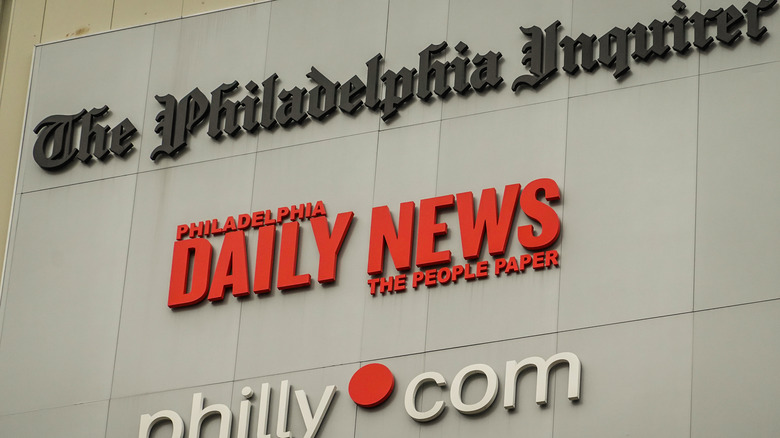 Alan Budman/Shutterstock
The Philadelphia Inquirer has been providing news to the "City of Brotherly Love" since 1829, and its numerous print and online platforms reach some 10 million readers monthly. Naturally, Dr. Oz's Senate candidacy has been a headline-making story for them. So, it seems, has its style guide. In a December 8 article, the Inquirer explained that although they initially referred to the celeb health expert as "Dr. Oz," future reports in the paper will refer to him as "Mehmet Oz" or just "Oz." Per their rules, the paper cannot use the title "Dr." in a first mention of someone with the title, to avoid being accused of discriminating against PhDs. The two exceptions to this rule are obituaries, and any reference to the Rev. Dr. Martin Luther King, Jr.
Dr. Oz believes this is a deliberate attempt to discredit him because of his conservative views. In a video he tweeted, the doctor said, "The liberal media wants to cancel me. The Philadelphia Inquirer stopped referring to me as 'Dr.,' even though I'm a practicing physician who's performed thousands of heart surgeries." 
If the doctor hoped his followers would be equally outraged, he might be disappointed now. As one commenter said on Twitter, "How is referring to you by your given name canceling you?" Another pointed out that one of the Democratic candidates for the Senate seat, Dr. Val Arkoosh, is also an M.D. "She is also not referred to as Dr. in the Inquirer," said the post (via Twitter). "They aren't canceling you. It's just their policy."