How David Lee Roth Helped His Friend Having Marital Problems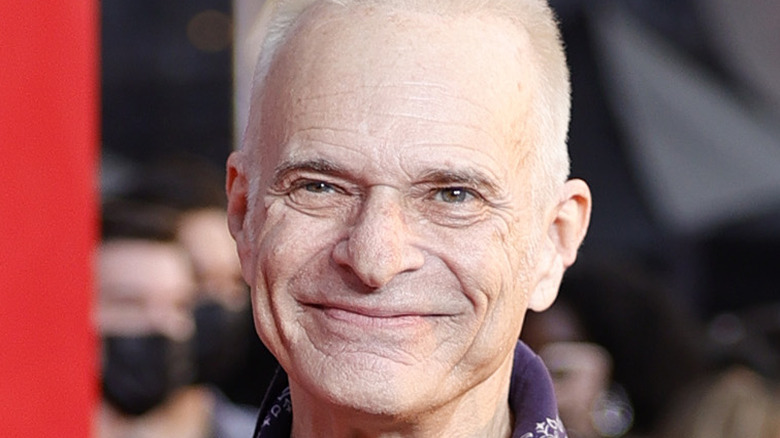 Jason Kempin/Getty Images
Back in the 1980s, rock and roll stars still lived the excess life of, well, rock and roll stars. Among the bands most famous for living this type of lifestyle was Van Halen, who are best known for hit singles like "Jump," "Hot For Teacher," and "Runnin' with the Devil." While guitarist Eddie Van Halen was arguably the sex symbol of the group, lead singer David Lee Roth — also known as Diamond Dave — partied enough to live up to his rock star name. "We lived our lives like roughnecks," Roth told Buzzfeed in 2013. "Roustabouts, circus carnies. I wonder if it's still a dream to live the way we lived. I know the success part of it is. Not just the partying, but the travel, the late nights, not just with groupies, but with all kinds of colleagues in a variety of other pursuits. I wonder if I even see that in people's eyes."
According to original MTV VJ Alan Hunter, he once was at a party with Roth and fellow VJ Mark Goodman that quickly transformed into a "cocaine orgy." Of the encounter, Hunter told Uproxx, "Before we knew it, the trailer was packed. No one was sitting with us, because they didn't know David — we did. And they were all just watching us do blow. It was like we were royalty; we were completely nonchalant about fifty other people watching us do blow." But despite his time of debauchery in the spotlight, Roth wasn't without a softer side.
David Lee Roth has a unique approach to problem-solving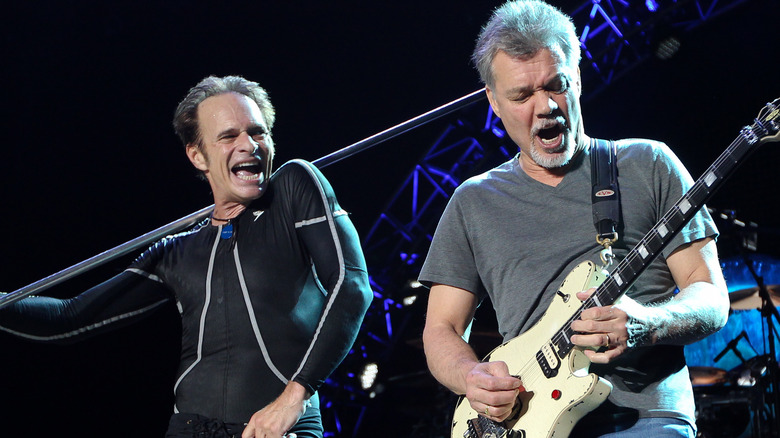 Debby Wong/Shutterstock
Because of the fame and success David Lee Roth experienced, it's likely that he may have had a different concept of reality than the average person. MTV VJ Mark Goodman, who participated in the "cocaine orgy" with Roth, recalled joining his friend for his first solo tour in the mid-1980s, when he was experiencing marital problems, according to Ranker. In fact, the difficulties in his marriage motivated Goodman to go on tour with Roth in the first place. But when Goodman opened up to Roth about his personal problems, Roth had a unique take on the situation. 
"Dave wanted to cheer me up," Goodman told the New York Daily News. "So in Buffalo or someplace, whatever hockey arena we were in, Pete sent me into the locker room. I thought Dave was going to be there and we were going to do some [coke]. I walked in and this girl came out of the showers. She was hot, in a...rock 'n' roll kind of way, and she started chatting with me. After a short time, she [made a move]. And I felt weird about it — I had to tell her, 'I can't.' I think that may have negatively affected my friendship with Dave; he just wanted to make me feel better." While Roth's intentions were certainly pure, that may have been the only part of the situation that was.