The Truth About Chris Christie's Law Career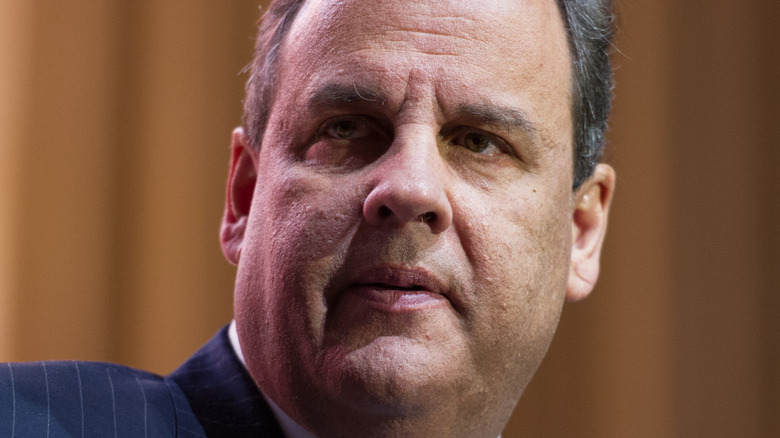 Christopher Halloran/Shutterstock
Former New Jersey Governor Chris Christie looks like he may be gearing up for another presidential run. He dropped out of the 2016 GOP primaries quite early in the game when it was clear that he wasn't going to win the nomination. That went to Donald Trump in one of the most surprising primary seasons in American political history. While Christie has yet to announce his candidacy, his new book, "Republican Rescue: Saving the Party from Truth Deniers, Conspiracy Theorists, and the Dangerous Policies of Joe Biden," got many in the beltway press believing that Christie will throw himself into the 2024 fray when the time is right.
Christie has already served a scandal-filled eight years as governor of New Jersey, where "Bridgegate" plagued his governorship. This scandal resulted in several members of his gubernatorial administration indicted and convicted over a plot to shut down lanes on the George Washington Bridge and cause a traffic melee in Fort Lee, New Jersey, where the Democratic mayor refused to endorse Christie in his 2012 re-election bid (via CNN). Christie managed to emerge unscathed legally from the scandal to become a 2016 GOP presidential contender. Before he became a Republican political household name, Christie was an attorney with a law career that found him prosecuting cases like the one that defined his second term as governor.
Chris Christie began his career practicing private law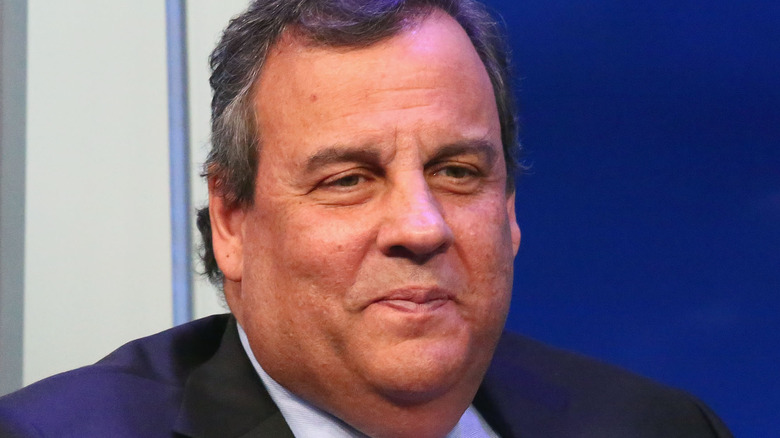 Astrid Stawiarz/Getty Images
A Newark, New Jersey native, Chris Christie studied political science at the University of Delaware, the same public college where President Joe Biden earned his undergraduate degree. He later attended Seton Hall University and graduated in 1987 with a law degree. Soon after law school, Christie began working at the law practice of Dughi, Hewit & Domalewski, P.C. where he remained for a decade and eventually became a partner.
During that time, Christie also worked on fundraising for political campaigns, including the presidential bids for both George H.W. Bush and later George W. Bush, both of whom would go on to win the presidency. Gaining recognition within the Republican party helped him become George W. Bush's pick for U.S. Attorney for the District of New Jersey in 2002. That's where he became even more well known in Republican circles as a successful prosecutor, leading to his own eventual career in politics (via Britannica).
Chris Christie became known for combating corruption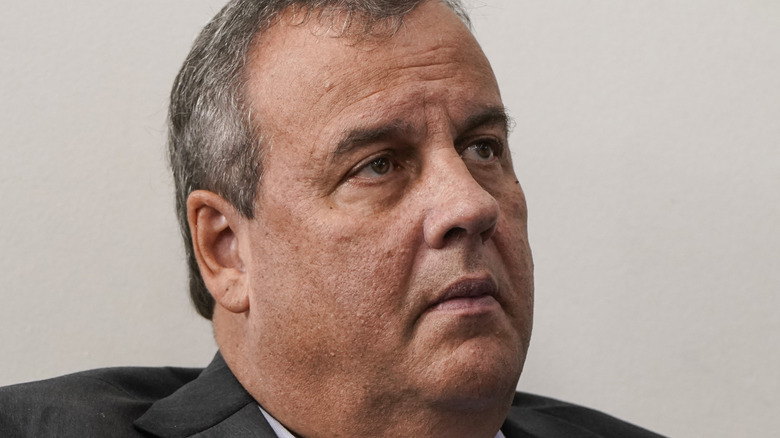 Joshua Roberts/Getty Images
During the years that Chris Christie worked for the Justice Department as the U.S. attorney for the District of New Jersey, he gained quite a reputation as an anti-corruption prosecutor fighting against corporate crime, human trafficking, gangs, terrorism, and environmental polluters, according to The National Governors Association. One of his most high-profile cases involved a Trump-adjacent real estate developer named Charles Kushner, the father of Jared Kushner, Donald Trump's son-in-law.
The year was 2004 and the elder Kushner pleaded guilty to 18 counts of tax evasion, as well as witness tampering and making illegal campaign contributions. The witness tampering charge could have been a soap opera storyline, as Kushner admitted to hiring a prostitute to seduce the brother-in-law who could give evidence against him, using a videotape of the incident in a blackmail plot (via The New York Times). In his 2019 memoir "Let Me Finish," Christie described the Kushner case as both "loathsome" and "disgusting" (via The New York Times).
Whether Christie uses his successful law career as campaign selling point for a 2024 run remains to be seen, but he is a GOP politician to watch in the next three years as the race for the nomination heats up.