Hilaria Baldwin Shares The Cringeworthy Thing Alec Did When She Gave Birth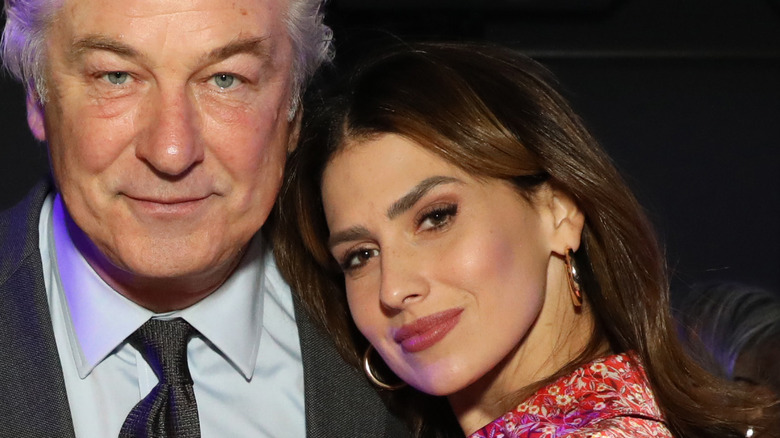 Monica Schipper/Getty Images
Hilaria and Alec Baldwin share six kids together. So it may come as a surprise that during the birth of the couple's second child, they had a disagreement sparked by the new dad doing something pretty cringeworthy (via USA Today). In fact, the moment was so bad, the yoga instructor hinted she considered leaving her famous husband!
As reported by People, the mom of many recently opened up about a shocking incident that happened during her labor with the parents' oldest son, Rafael. Taking to her Instagram Story, Baldwin reposted an article from "The Mirror" entitled, "When my husband told me to shush during labour I knew our marriage was over." The article does not seem to be about the Baldwins, but rather women recounting experiences that ended their marriages. Baldwin wrote in her post, "Alec shushed me while I was in labor with Rafa...He was on the phone 'Shush! Can you keep it down?'"
Yeah, we told you it was cringey. Good thing the star dad figured out he'd messed up, with Baldwin adding to her post, "The moment he said it, he realized he sounded like an a** and he cowered."
Some people are upset about Hilaria Baldwin's share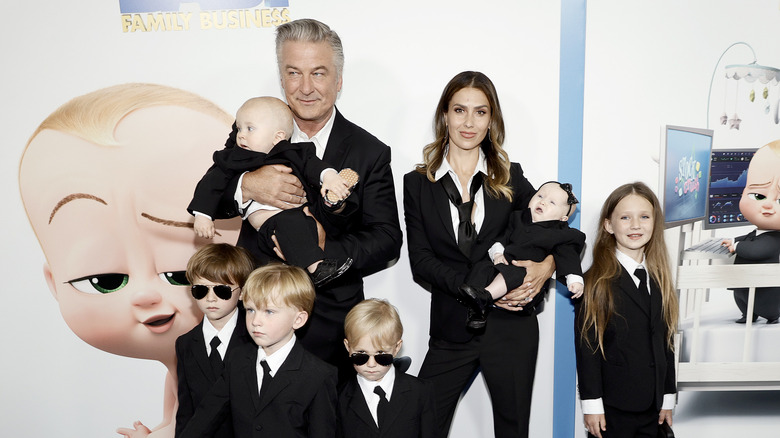 Jamie Mccarthy/Getty Images
Baldwin continued recounting the story of her husband shushing her while she was in labor with their son, noting she "kept the marriage" (via People). The star added she "went on to have 522 babies after. I permit him in after I get the epidural."
It seems the mom really gave it to her other half in that moment with their son, writing, "I'll spare you the details of my reaction for now. But it never happened again."
Of course, reaction to Baldwin's share was predictably divided, with some on Twitter praising her for being a strong woman, while others urged her to shush and stop embarrassing their family. Indeed, Baldwin is already battling a poor public image in light of the "Rust" shooting that killed cinematographer Halyna Hutchins. This heartbreaking incident comes on the heels of the author's heredity scandal that saw her claim of being Spanish revealed as a lie.