Why Britney Spears Says She'll Never Go On Tour Again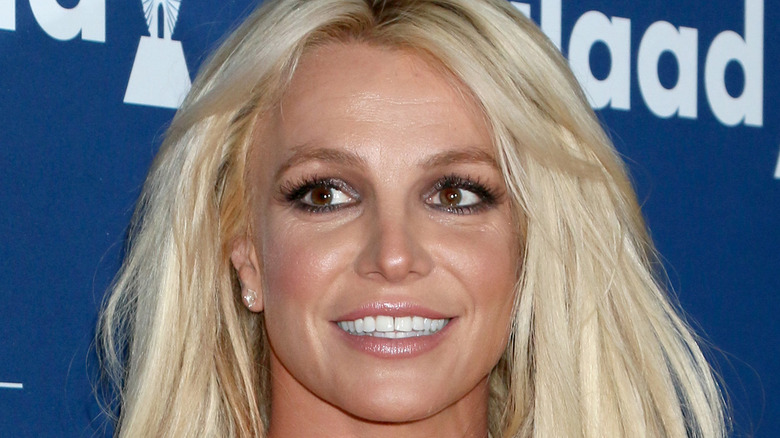 Kathy Hutchins/Shutterstock
Almost a month after being released from her controversial conservatorship, pop icon Britney Spears is setting the record straight on several topics, using her social media platforms as a mouthpiece. On November 12, a judge freed the musician from the legal conservatorship that had left others, including her father, in charge of her personal and financial decisions. Spears has since posted numerous updates to her Instagram account, revealing she's focused on healing after the experience. In November, she posted a statement of intention, writing, "I fought for that an extremely long time. I'm grateful for that but also I still need lots of healing !!!! Not therapy ... but the kind of healing that comes from within."
On December 13, the singer posted a now-deleted message to Instagram that vented about her famous 2004 interview with Diane Sawyer and touched on her 2002 split from Justin Timberlake, according to People. Screenshots shared by the publication reveal Spears' claims she was unable to speak after her breakup, but her father and "three men" forced her to talk to Sawyer for the interview. She also called herself a "baby" when the interview was held, but now, she says she's older and wiser. She addressed some of Sawyer's questions, ending with, "She can kiss my white *ss."
Another topic that Spears addressed recently was taking her act on tour.
Britney Spears 'hated' touring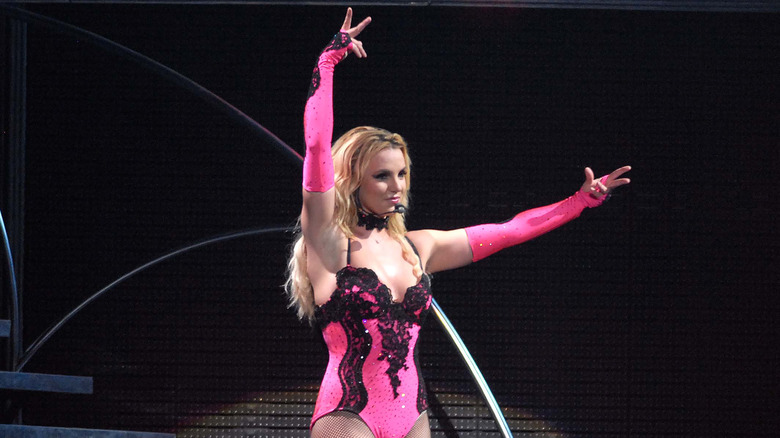 A.PAES/Shutterstock
Britney Spears wrote in a December 14 Instagram post that she is aware of her blessings, and as much as she appreciates her fans and ability to perform, she does not plan to go on tour again because she "hated it." The singer wrote: "I know I'm not playing in huge arenas with my loud band anymore but I will be honest and say life on the road is hard!! My first three years in the biz and on the road were great but I'll be completely honest and say that after those three tours and the pace I was going ... I don't think I ever want to do it again." 
The pop icon probably doesn't need to worry about touring, either. According to Forbes, Spears' net worth is around $60 million — income she now has access to for the first time since 2008, when her conservatorship was established. Ironically, the amount still falls far below her peers, with Jessica Simpson's net worth estimated at $110 million and Rihanna worth approximately $600 million. 
Spears ended her Instagram post by noting she purchased chocolate, Christmas socks, and wine with her cash, which made her feel independent. Her final message in the lengthy post? "Hope you're all having a wonderful Christmas."