The Moment When Jessica Camacho Realized She'd Arrived As An Actor - Exclusive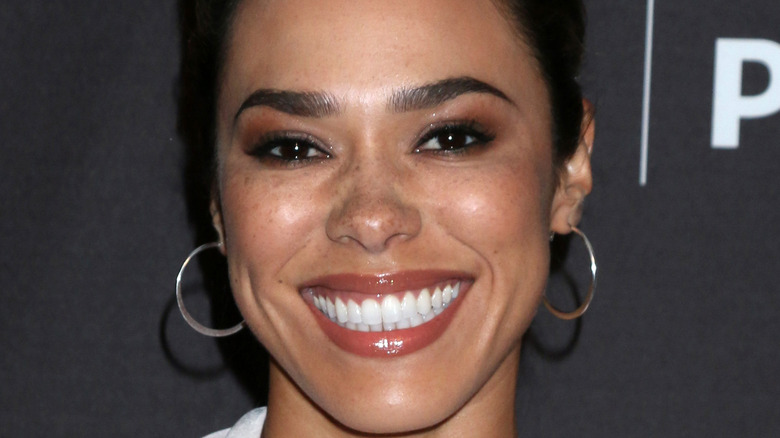 Kathy Hutchins/Shutterstock
Jessica Camacho recently celebrated the season in the CBS original holiday movie "A Christmas Proposal," starring alongside Adam Rodriguez of "CSI: Miami" and "Criminal Minds" fame.
Camacho may be something of a newbie to the world of Christmas movies, but she's no novice in Hollywood. As her extensive roster of screen credits on IMDb demonstrate, this talented actor has been making a name for herself on television since the mid-2000s. Among her numerous TV credits are such series as "Gossip Girl," "Sleepy Hollow," "The Flash," "Taken," "Nikita," "Dexter," and numerous others. More recently, Camacho appeared in the Emmy-winning HBO series "Watchmen," in the role of Pirate Jenny, and played Los Angeles prosecutor Emily Lopez in the CBS legal drama "All Rise." 
In an exclusive interview with The List, Jessica Camacho looks back at the acting role from her past that made her realize she had finally made it in Hollywood.
The acting role that remains the most meaningful for Jessica Camacho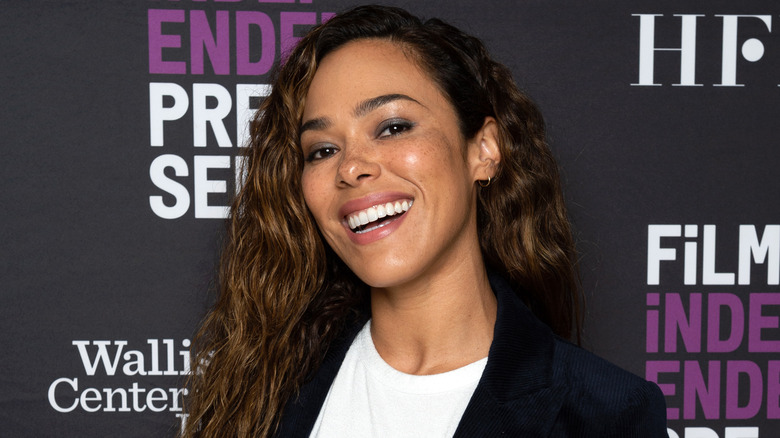 Amanda Edwards/Getty Images
Looking back at her career as a working actor, Jessica Camacho is filled with gratitude for the journey she's been on. "I mean, there's so many different experiences for so many reasons, and it honestly ... In every project that I've ever been fortunate enough to work on, there have been memorable moments, and I always feel very fortunate to be doing what I get to do, to be living my dream," she told us. "It's never lost on me how magical that is, and how much I treasure that, how grateful I am."
However, Camacho singled out one project as the most meaningful to her personally: the 2012-2013 TV series "Last Resort" (via IMDb). "I played a character named Pilar Cortez, and we shot in Hawaii," Camacho recalled. "It was set aboard a submarine. We were Navy crew members, and we had gone rogue on this island. It was really cool. I was working with Andre Braugher. I mean, he's just fantastic, and I learned so much from him. He's such a grounded, amazing actor with such a huge body of work, and [it was incredible] to be in a scene with him and to be learning from him."
The moment that everything changed for Jessica Camacho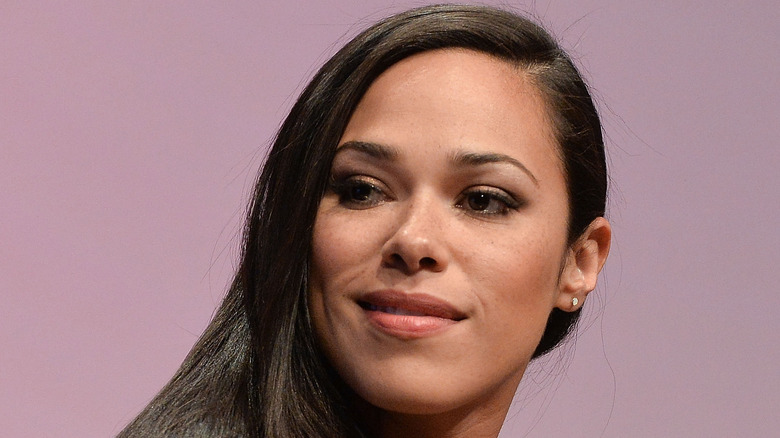 Paras Griffin/Getty Images
While working on "Last Resort," Jessica Camacho had an epiphany about herself and where her life was heading. "At the time, I had promised myself that by the age of 30, I would no longer be working in restaurants, no longer be a server, and that was my goal, right?" she revealed. "I was like, 'I will not be serving tables at age 30.' And on my 30th birthday, I was in Hawaii, and I found myself in my hotel room looking out at the ocean, and I was living my dream, and I had met my goal and kept that promise to myself." 
That moment was especially meaningful for her. "It was just this really huge moment of realizing, 'Wow, I'm so grateful.' Yeah, it was a huge moment; it was surreal," she said. "It was surreal to be living in that dream that I used to conjure up in my head during my shift when I was waiting tables. And when things got really hard, and I didn't know how things were going to turn out, that was a big one for me in my journey as a young actor. That moment, and that experience was really big."
"A Christmas Proposal" will be airing on CBS throughout the holiday season.