The Real Reason Jonah Hill Had To Be Hospitalized While Filming The Wolf Of Wall Street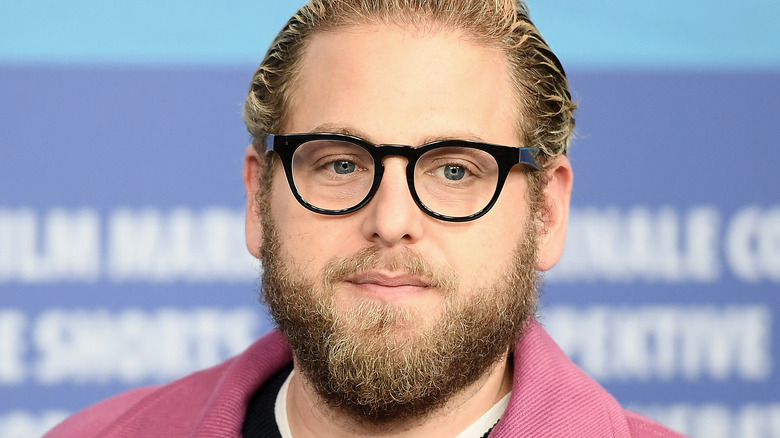 Matthias Nareyek/Getty Images
Actor Jonah Hill became a household name thanks to his roles in hit comedies like "Knocked Up" and "Superbad," per IMDb. But despite making a splash with his comedic timing, the actor went on to turn his attention to more dramatic roles in the subsequent years. Aside from making his directorial debut with moody, semi-autobiographical skater drama "Mid90s," Hill starred opposite Brad Pitt in "Moneyball," Joaquin Phoenix in "Don't Worry, He Won't Get Far on Foot," and Leonardo DiCaprio in "The Wolf of Wall Street," per IMDb.
Thankfully, swerving to more serious fare paid off for the lovable performer. Per People, Hill was nominated for best supporting actor at the 2012 and 2014 Oscars, for "Moneyball" and "The Wolf of Wall Street" respectively. Accolades aside though, it was working with the legendary director Martin Scorsese that was a dream come true for the actor. Newsweek even reported that Hill had taken a massive pay cut in order to collaborate with Scorsese, taking the Screen Actor's Guild minimum (of just $60,000), since the opportunity was too good to pass up. As Hill gushed to IndieWire in 2014, "It exceeded my expectations, and my expectations couldn't have been higher." No doubt the experience was life-changing in more ways than one, since the film also landed Hill in the hospital.
Jonah Hill suffered for his art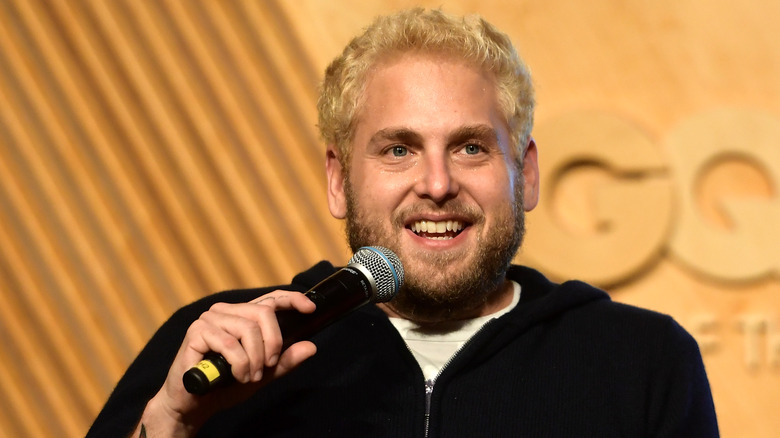 Matt Winkelmeyer/Getty Images
"The Wolf of Wall Street" follows real-life entrepreneur Jordan Belfort (Leonardo DiCaprio) and his dedicated right-hand man, Donnie Azoff (Jonah Hill). The duo gets into all sorts of scrapes over the course of the movie, most of which revolve around their drug use. During a 2016 appearance on Bill Simmons' HBO show "Any Given Wednesday," Hill copped to the fact that while messing around with all the fake, illegal substances might look like fun onscreen, it can also be treacherous. "I did so much fake cocaine in 'Wolf of Wall Street,' I got bronchitis for three weeks and had to be hospitalized," the actor revealed. 
When Simmons wondered what fake cocaine is made of, Hill confirmed that it is "vitamin powder." However, the actor clarified that it doesn't actually matter what the substance is, as once you get enough of it in your lungs, it will make anyone sick. "We were just literally doing fake coke for like seven months every day. I never had more vitamin D in my entire life," Hill quipped. Thankfully, despite the escalating madness onscreen, legendary director Martin Scorsese ensured his actors always felt safe and supported throughout the shoot. As Hill told Forbes, "For me, the most exciting part was that Martin Scorsese allows for a safe and free environment for organized chaos," which empowered him to "deal with real-life situations in character." All things considered, Hill wouldn't change a thing about working with his lifelong favorite filmmaker.