Ben Affleck's Comments About Jennifer Garner Have The Internet Seeing Red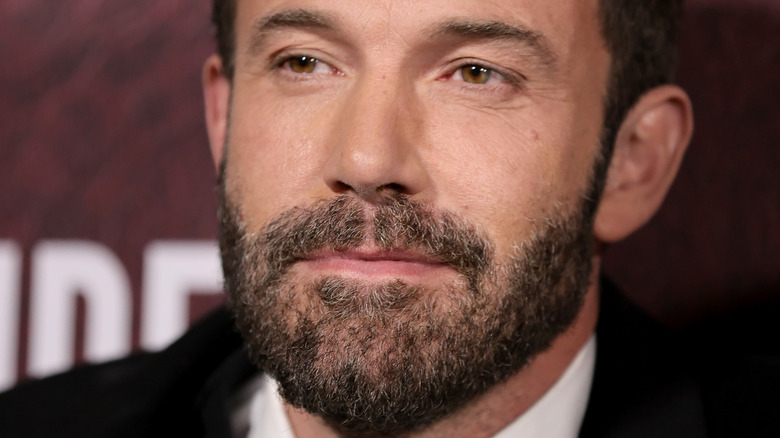 Amy Sussman/Getty Images
Ben Affleck seems to have really stepped in it when it comes to his recent comments about his marriage to beloved star Jennifer Garner. The couple has been divorced since 2015, but they co-parent their three kids, Violet, age 16, Seraphina, age 12 and Samuel, age 9 (via Us Weekly). Given that they do have children, Affleck's reflections about his relationship with their mom ring especially cringeworthy.
It was while speaking to Howard Stern this week that the actor addressed his time with Garner, and specifically his struggle with alcoholism (via People). "I'd probably still be drinking," Affleck said about the prospect of remaining married to his ex. "It's part of why I started drinking ... because I was trapped. I was like 'I can't leave 'cause of my kids, but I'm not happy, what do I do?' What I did was drink a bottle of scotch and fall asleep on the couch, which turned out not to be the solution."
Needless to say, the internet did not take kindly to Affleck's intimation that Garner was to blame for his drinking or that he felt "trapped" being married to the bubbly, sweet actress — who told Vanity Fair about Affleck in 2016, "He's the love of my life. What am I going to do about that? He's the most brilliant person in any room, the most charismatic, the most generous. He's just a complicated guy."
Twitter condemns Ben Affleck's comments about his marriage to Jennifer Garner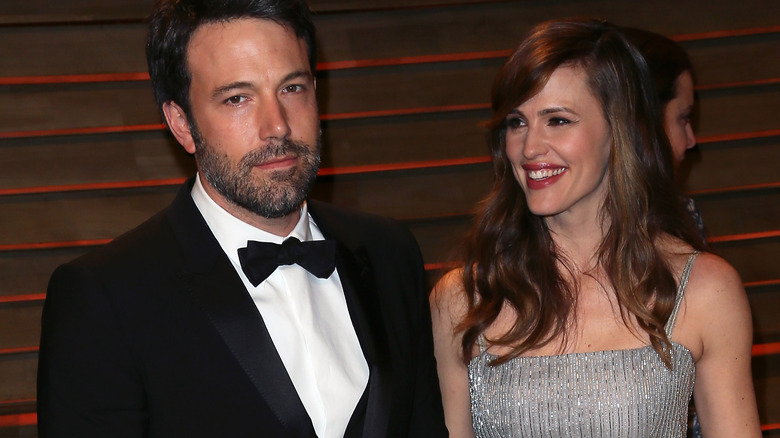 David Livingston/Getty Images
A quick Twitter search reveals the level of anger fans feel about the director's seemingly mean-spirited remarks about Garner. "Ben Affleck never deserved Jennifer Garner," one fan opined. Someone else tweeted in part, "If Ben Affleck is blaming Jennifer Garner for his drinking he needs to hold himself accountable."
"When you can't accept that your drinking problem is because of you, you still have a drinking problem. Jennifer Garner didn't drive Ben Affleck to drink, she did however drive him to rehab probably saving his life," another Twitter user said. Meanwhile, a fan of the actress supported her with this comment: "Jennifer Garner is the most adorable person on the planet. Shame on Ben Affleck. Shame. Shame. Shame."
Another angry fan tweeted, "Is this man serious is he seriously throwing Jennifer garner under the bus even though she was there for him in his lowest moments, taking him to rehab, keeping a dignified silence after their divorce, putting her kids and him first and this is how Ben Affleck repays her. This."
Indeed, it was tough to find support for Affleck following his comments, which he is yet to clarify or walk back at time of writing.