All Rise's Jessica Camacho On Being Part Of TV's First All-Virtual Episode - Exclusive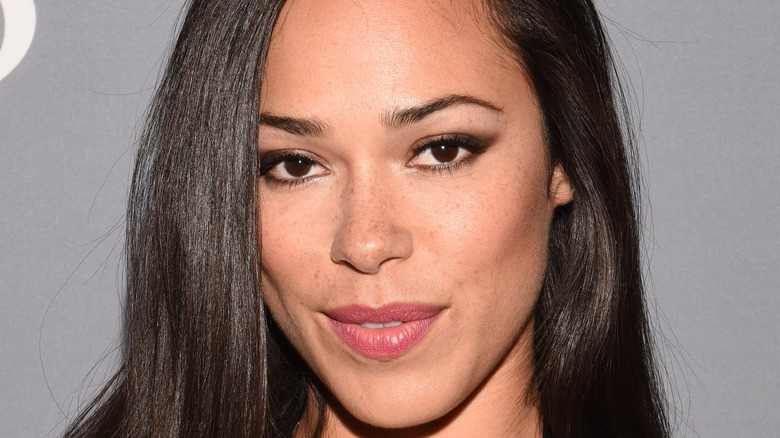 Vivien Killilea/Getty Images
Fans of Christmas movies may have caught Jessica Camacho in "A Christmas Proposal," which debuted on CBS in December 2021. 
In the holiday romance, she plays a Seattle chef who accepts an offer from a hotshot lawyer (played by Adam Rodriguez of "CSI: Miami" and "Criminal Minds") to pretend to be his girlfriend so he can introduce her to his family during the holidays. All bets are off, however, when the magic of the season causes legit sparks to fly between the two. 
Camacho is no newcomer to television. As IMDb shows, she has racked up an impressive array of screen credits, including such series as "The Flash," "Sleepy Hollow," "Gossip Girl," "Dexter," and "Nikita," to highlight just a few. Other recent projects include HBO's "Watchmen" and her regular role as Los Angeles prosecutor Emily Lopez in the CBS legal drama "All Rise."
In an exclusive interview with The List, Camacho discussed how "All Rise" was able to create a groundbreaking Zoom episode in which the cast filmed themselves at home when television production was shut down in 2020 due to the COVID-19 pandemic.
How Jessica Camacho and the All Rise cast created their virtual episode
When the COVID-19 pandemic hit the U.S. in March 2020, all television production ground to a halt. The producers of "All Rise," however, came up with a novel solution: creating an episode that referenced the pandemic by having the cast film themselves in their homes and connect virtually via Zoom, as many people around the world have been doing, per The Hollywood Reporter. What resulted was the 21st episode of Season 1.
"I think we were like the first currently running, currently airing show on primetime to do a virtual episode, so that was huge," said Jessica Camacho. "And now it's par for the course, right? I mean, it's talk shows, it's every genre of show and movie. It's such a norm now, but that was really new and very challenging and exciting." 
The actress told The List that she shot scenes in her closet using a clip-on light on her phone. "And that was the setup," she said. "So, it was kind of really cool to be at the forefront of that new adventure."
We asked Camacho if she realized then how groundbreaking that episode would prove to be. "At the time, it was like, 'The show must go on.' We wanted to finish it. We wanted to finish what we started," she said. "And you're all just kind of going with the flow and not being sure of how it's going to come out or look or sound or be received."
The actress was happy to bring some positivity to television during a very uncertain time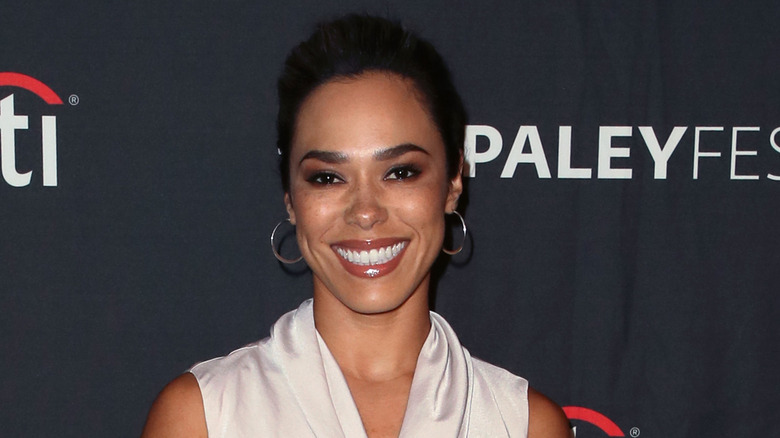 David Livingston/Getty Images
Ultimately, Jessica Camacho admitted that she was proud to bring a degree of positivity to television viewers during a very uncertain time with the special virtual episode of "All Rise." "There was something to that being the light in all of that darkness at the time," she recalled.
Camacho added that working on the show during the pandemic was beneficial for the actors themselves, too. "It was nice to have that huge challenge just to take up our attention in our mind and give us something to focus on," she said. "And I'm really glad that it came out the way it did."
Despite the positive experience of shooting the episode in such an unconventional way, Camacho — like the rest of us — is ready for the pandemic to be over. 
"I'm so ready for things to go back to normal, and they are, little by little," she said. "But what's normal now? I think we're experiencing, as we've all said, the new normal. But then it's another thing to really be accepting, day by day, that this really is the new normal, and we don't know what that looks like yet. But I think all we can continue to do is take it a step at a time."

"A Christmas Proposal" will be airing on CBS throughout the holiday season.