Matthew McConaughey Reveals The Real Reason He Isn't Running For Governor Of Texas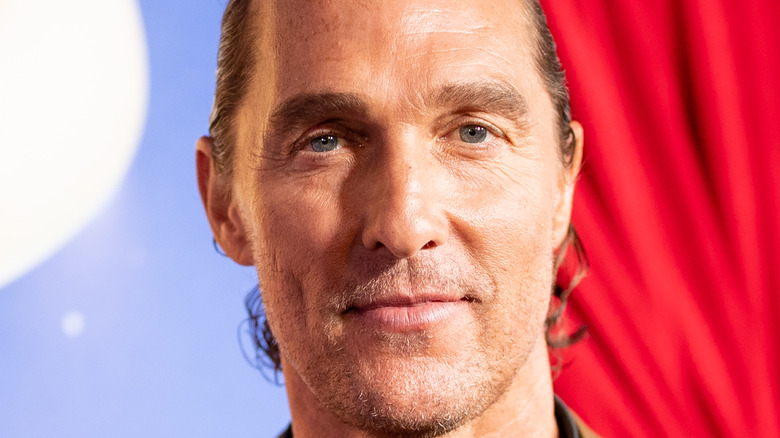 Emma Mcintyre/Getty Images
Many were surprised when Matthew McConaughey announced that he was considering running for governor of Texas. The Oscar winner was born in Texas and lives in the state with his wife, Camila, and their three children — Levi, Livingston and Vida (via The Sun). "I like to say I live in Austin, Texas, because I can live where I want to," McConaughey previously told Southern Living. "In Texas, there is a certain honor of being a Texan that is a measure of doing something the best that you can," he added.
So, it makes sense that McConaughey considered becoming an elected official in his home state. During an appearance on "The Ellen DeGeneres Show," the actor stated that becoming the governor of Texas would be "an awesome privilege, an awesome responsibility, awesome position of sacrifice and service." Per KXAN, he added, "I think I've got some gifts as a leader. I think I've got some gifts as a learner and a listener and a teacher. What's my category, though? Where am I most useful to the most amount of people and to myself and my family?"
Meanwhile, an April 2021 poll from The Dallas Morning News and the University of Texas at Tyler found that 45% of people would actually vote for McConaughey. However, it looks like they won't get a chance to cast their vote for the actor after all. 
Matthew McConaughey has other priorities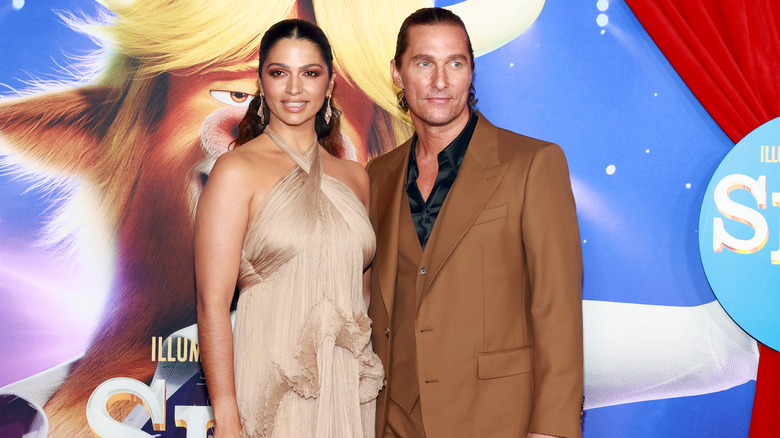 Matt Winkelmeyer/Getty Images
After toying with the idea of running for governor of Texas, Matthew McConaughey has decided not to enter politics for now so he can focus on his family. "Well, it was a two-year consideration that I came to the decision really over the last couple of months," he said on "The Tonight Show Starring Jimmy Fallon," The Daily Mail reported. The actor continued, "At this point in my life with the things, I've got a 13-year-old, an 11-year-old, an 8-year-old. The life I'm living right now, the storytelling I want to keep doing. It's not the category for me at this point in my life."
While he isn't ready to run for office at this time, McConaughey doesn't rule out one day throwing his hat in the ring. When Fallon asked, "It's still not ruling out future?," the actor responded with, "I'm not until I am ... someone told me that was a very McConaughey answer the other day." 
In the meantime, McConaughey and his wife, Camila, will continue to find ways to give back to the community. In fact, the actor was named Philanthropist of the Year by The Hollywood Reporter in 2021. "There is ways to serve yourself and serve others at the same time. And where those two meet, when we're filling our bank account and our souls account at the same time, we're getting the quantity and the quality at the same time," he explained.