Everything We Know About Elon Musk's Public Spat With Elizabeth Warren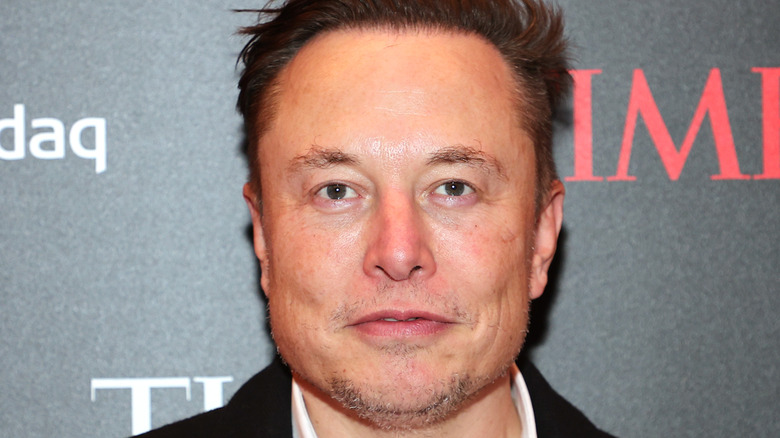 Theo Wargo/Getty Images
In December 2021, Elon Musk, the CEO of Tesla and SpaceX, was named Time Magazine's Person of the Year. "Person of the Year is a marker of influence, and few individuals have had more influence than Musk on life on Earth, and potentially life off Earth too," Time editor-in-chief, Edward Felsenthal, wrote in Musk's Time magazine profile. "In 2021, Musk emerged not just as the world's richest person but also as perhaps the richest example of a massive shift in our society," he added. 
According to Bloomberg, Musk was also named one of the richest people in the world in 2021, with an estimated net worth of more than $250 billion. 
In recent years, progressive politicians like Elizabeth Warren and Bernie Sanders have been vocal about imposing a tax on the assets of wealthy Americans, per CNN Business. In response, Musk has been equally vocal about his dislike of taxing the richest people in America, especially on Twitter. "In general, I believe government should rarely impose its will upon the people, and, when doing so, should aspire to maximize their cumulative happiness," Musk previously wrote in a Twitter reply. "That said, I would prefer to stay out of politics," he added. 
Although, despite his apparent desire to say out of politics, Musk got into quite an interesting public spat with senator Warren on social media.
Elon Musk went head to head with Elizabeth Warren on Twitter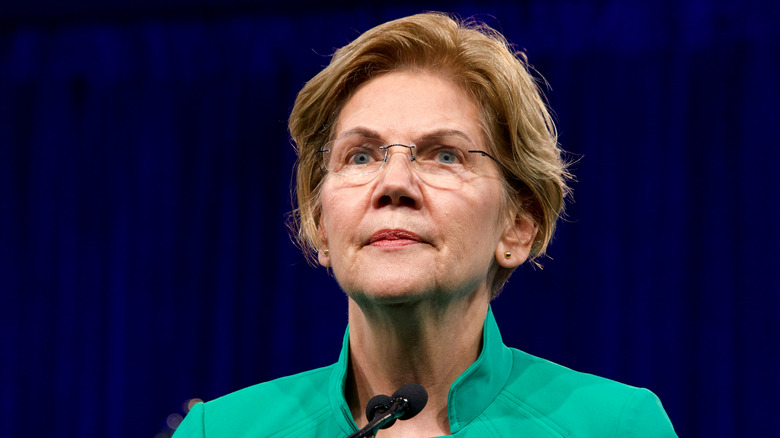 Sheila Fitzgerald/Shutterstock
Shortly after Time magazine announced that Elon Musk had been named its Person of the Year, senator Elizabeth Warren criticized the choice in a tweet. "Let's change the rigged tax code so The Person of the Year will actually pay taxes and stop freeloading off everyone else," Warren wrote.
In a series of tweets, Musk responded to Warren's claim. "Stop projecting!" he said, while also attaching a Fox News opinion article that alleged she had falsely claimed that she was Native American. 
Musk then further responded to Warren's original tweet, writing in a post, "You remind me of when I was a kid and my friend's angry Mom would just randomly yell at everyone for no reason. And if you opened your eyes for 2 seconds, you would realize I will pay more taxes than any American in history this year." In one final tweet, he then referred to the politician as "Senator Karen." 
Musk is referring to the claim that he will be paying the most taxes ever paid by an American citizen in 2021 — a whopping $7.6 billion, CNN Business reported.