What Teeter From Yellowstone Looks Like In Real Life
Western drama "Yellowstone" is filled with scene-stealing characters but, even on a ranch populated by Kevin Costner himself, Teeter stands out. As Express notes, the outspoken tomboy unwittingly found herself at the center of a major controversy during Season 4 of the hit show. With the women cast out of the titular ranch, due to an escalating feud between Lloyd (Forrie J. Smith) and Walker (Ryan Bigham), fans were concerned actor Jen Landon might be bowing out of "Yellowstone" for good too. Thankfully, Teeter returned after appealing to Costner's John Dutton and Cole Hauser's Rip Wheeler. Funnily enough, viewers also got a glimpse at Teeter's softer side in the process, as she tearfully broke down and promised to prove her worth. 
Hauser said of the story, "I don't think Rip ever wanted Teeter to leave. When she comes back and you know, she makes her case for what she's doing and what she's done and how she's done it, I think he's proud that she came and stood up for herself."
If Jen Landon looks familiar, it's probably because of her extensive acting resume. However, it's possible she reminds you of another actor from a popular frontier show. According to Parade, she is the daughter of Michael Landon, who played patriarch Charles Ingalls on the classic "Little House on the Prairie."
Although "Yellowstone" fans will be used to seeing Teeter in her laidback best, off the set, the actor who plays her is far more glamorous. 
Actor Jen Landon looks completely different in real life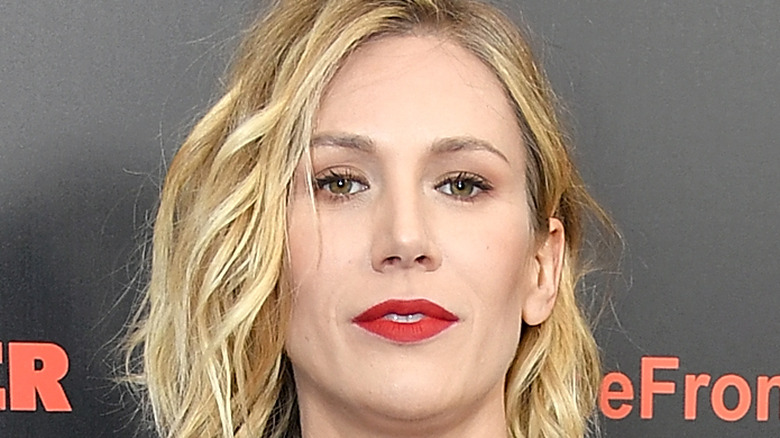 Michael Loccisano/Getty Images
"Yellowstone" is far from actor Jen Landon's first role, but it is her biggest to date. As IMDb details, the California native has been working steadily since her 1989 debut in the TV series "Highway to Heaven." Landon found her niche in soaps over the intervening years, appearing in "As the World Turns," "The Young and the Restless," and "Days of Our Lives." She has also been featured in "Chicago Med," "Animal Kingdom" and "FBI: Most Wanted," solidifying Landon's position as a TV star through and through. Still, Teeter clearly means a lot to her, with the actor even taking a moment, in December 2021, to thank fans for their incredible support on Instagram. Landon gushed, "It's an honor to get to play her." 
She added, "I'm beyond thankful for everything @yellowstone has brought into my life, and to the @yellowstone fans for being the best fan base, of any show, ever." In fact, the California native admitted to Decider, "I don't know if I'll ever audition for a part as cool as Teeter for the rest of my life. And I'm kind of okay with that." The actor envisioned a whole backstory for Teeter, which she hopes comes across onscreen. Elsewhere, although Teeter's pink hair was always a given, "What wasn't in the character description was dipping tobacco." As Landon explained, "When I auditioned for the role, I used chewing gum as a substitute for dip and wore a baseball cap." 
Fans fear Teeter exiting the series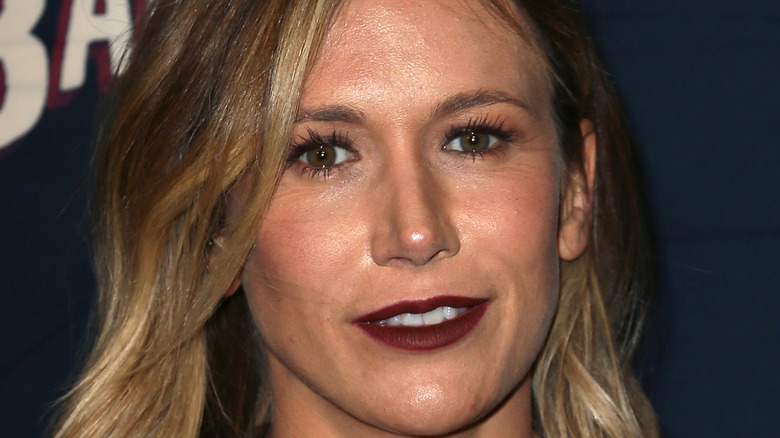 David Livingston/Getty Images
After it seemed Teeter was leaving "Yellowstone," fans were panicked to see one of their favorite characters exit the popular show (via Parade). When she was upset during the most recent episode of the show that aired on December 12th, it seemed she had lost her job for good. However, after some convincing, John and Rip allowed her to return to the bunkhouse. Fans were relieved to see her stick around!
However, rumors surrounding a possible exit from the show continued to swirl around Landon. With her name absent from the rest of the season's credits, fans are concerned that Teeter's return to the ranch may be temporary.
Landon opened up about how emotional filming the episode that she was fired on was (via Express). "The scene with Kevin and Cole was quite emotional," Landon said, wiping away tears from her eyes. "For Teeter, to be fired was devastating." She continued, "Taylor [Sheridan, showrunner] shot that so it was great working with him on something that is vulnerable and emotional."
While Teeter is a strong individual, the character is exempt from emotions, Landon shared. "As wily and rebellious as she is, all she really wants is to belong to a family and so in a weird way, this thing that feels like it's sort of oppressive ownership [the brand], for her (it) really feels liberating."
There is no confirmation that Landon is leaving the cast, aside from her name lacking in the credits. However, with how the latest episode unfolded, it seems hopeful that she will continue to be on "Yellowstone."