The Truth About How Harry And Meghan Are Doing As A Family Of Four, According To A Friend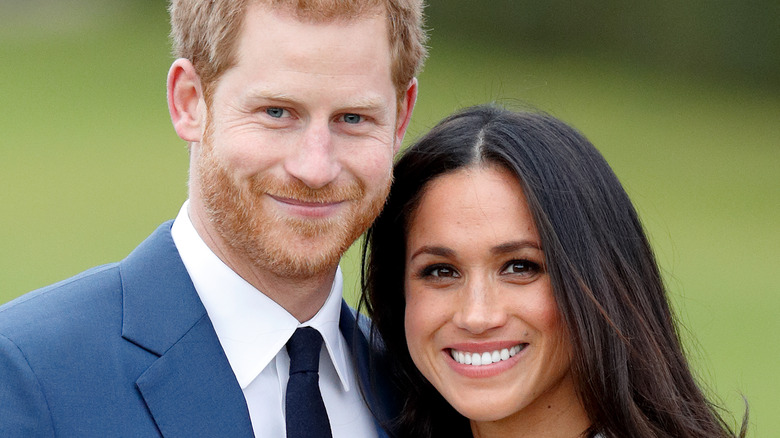 Max Mumby/indigo/Getty Images
This year was an eventful one for Prince Harry and Meghan Markle. It was the first full year that the Duke and Duchess of Sussex spent away from the royal family after their 2020 exit from the firm (via People). The couple also began to share their personal stories in interviews (via The New York Times), and Harry announced that he was writing a memoir, per The Hill. However, the most important thing to happen in the couple's lives was the birth of their second child, daughter Lilibet Diana.
According to Us Weekly, parenting two children has come easy to Meghan and Harry. "The Sussexes do have nannies to call on when their schedules get crazed, but they're still extremely hands-on and try to keep the hired help to a minimum for the most part," an insider told the magazine. "It's been easier for them with Lili in many ways, even though it's twice the work, technically, because they've been able to use a lot of the techniques they learned with Archie and take care of things like feeding or bathing without too much fuss." In addition, the couple's oldest child, son Archie Harrison, is said to be a doting big brother who "adores" his young sister and "gives her lots of kisses." The source went on to reveal that the Sussexes "feel blessed beyond words" at this time in their lives.
This week, a friend of the royals opened up about their life as a family of four.
Meghan and Harry are reportedly thriving as they parent two young children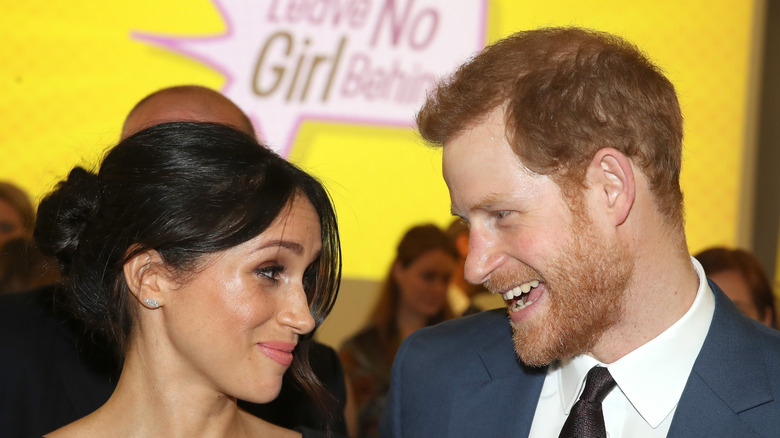 Chris Jackson/Getty Images
People reports that Prince Harry and Meghan Markle appear to be thriving as the parents of two young children, Archie and Lilibet. Before a recent outing, the Duchess of Sussex asked her trusted glam squad to create her look, including makeup artist Daniel Martin, who dished on spending time with the royal.
"It was so much fun to have all of us back together again. It was chill and relaxed, like the gang was back together," Martin told the outlet. "Harry jokes around a lot, and Meghan is really funny. It was nice to have those belly laughs again!" The makeup artist also revealed that the Sussexes are as happy as ever since welcoming their daughter. "They are loving life as a family of four," Martin continued. "They've struck a rhythm as a foursome."
Martin added that after Harry and Meghan's recent trip to New York without the children, the pair "couldn't wait to get home" and see their kids. "It's about finding that work-life balance now, which ties into Meghan lobbying for parental paid leave. They're experiencing it themselves. They know it affects everyone in the family," he stated.
It seems that Meghan and Harry have settled into a routine and have figured out how to do it all.