What Melania Trump Is Auctioning Off Is Literally Raising Eyebrows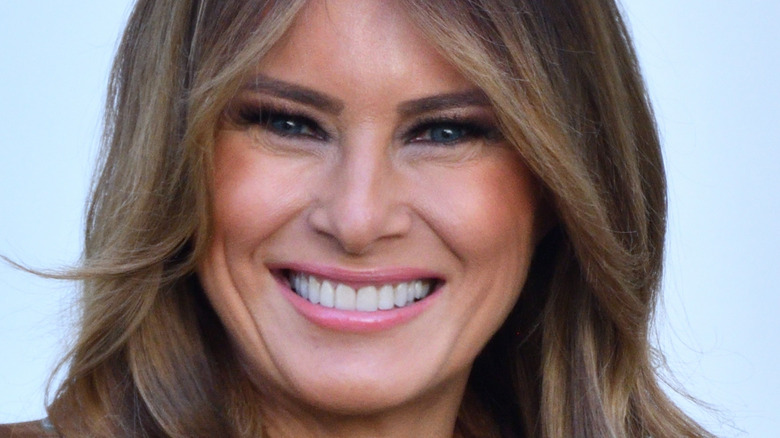 Evan El-Amin/Shutterstock
No matter what former first lady Melania Trump does, the internet is on hand to have an opinion. Case in point: The former model has launched her own NFT (non-fungible token for the uninitiated) platform and plans to auction off her first piece of so-called digital art (via CNN). The image, which is a watercolor painting of her "cobalt blue eyes," is named "Melania's Vision" according to the Daily Beast. More art is to follow, with a statement explaining the new project aims to support children.
Trump said, ​​"I am proud to announce my new NFT endeavor, which embodies my passion for the arts, and will support my ongoing commitment to children through my Be Best initiative. Through this new technology-based platform, we will provide children computer science skills, including programming and software development, to thrive after they age out of the foster community."
Although the proceeds are set to benefit charity, it should not come as a surprise that some outlets and Twitter are blasting Trump's latest venture. The Daily Beast called the NFT "creepy," and that isn't even the worst of it.
Critics slam Melania Trump's new venture despite its intentions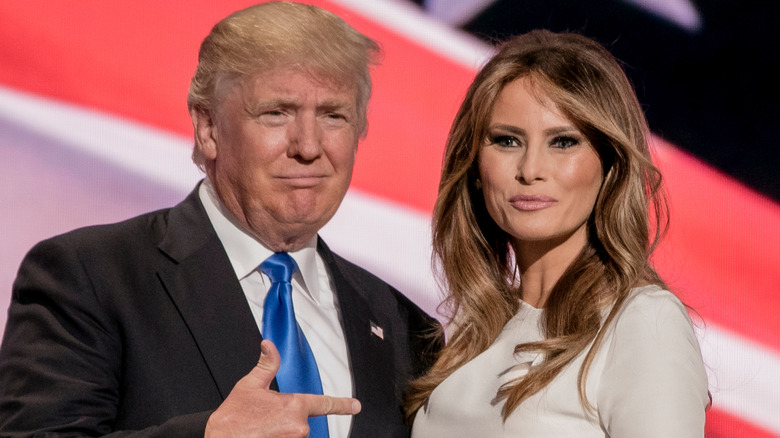 mark reinstein/Shutterstock
Twitter is having a field day with Trump's announcement, with one person commenting, "BREAKING: Melania Trump announces upcoming auction of NFTs, including three elements: digital artwork, physical artwork, and the trapped essences of lost souls." Someone else joked, "Late on your Christmas shopping? Fear not, because Melania Trump is selling an NFT of her eyes."
Meanwhile, other critics slammed the former first lady for entering into the world of NFTs, which are linked to the blockchain, given her husband's previous stance on bitcoin. "Bitcoin, it just seems like a scam. I don't like it because it's another currency competing against the dollar," Donald Trump said while in office (via BBC).
No matter what critics say, the project is meant to move people and raise money for those in need. "Marc-Antoine Coulon's breathtaking watercolor embodies Melania Trump's cobalt blue eyes, providing the collector with an amulet to inspire. Melania's Vision provides the collector with strength and hope," the statement says, going on to add, "A portion of the proceeds from the sale of the artwork will be donated to support children in the foster care community" (via Daily Mail).