News Anchor Lashes Out At Van Jones For Complimenting Donald Trump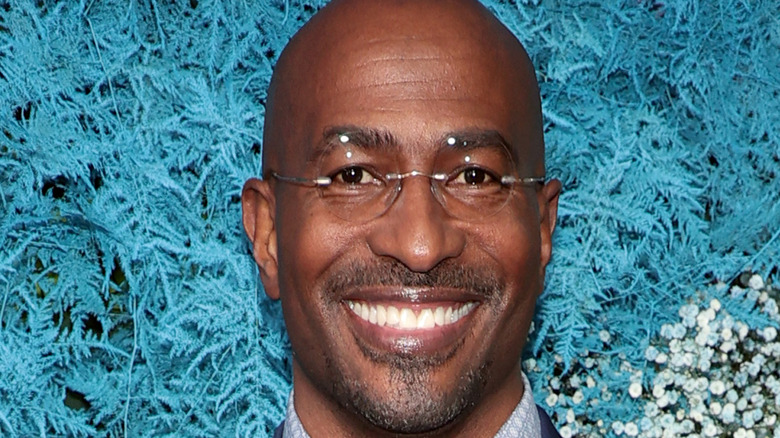 Dimitrios Kambouris/Getty Images
CNN commentator Van Jones has had a complicated history with Donald Trump. While he has been mostly critical of the former president's performance and actions, there have been times where he has been supportive of the Trump administration. In fact, Jones worked with them on the bipartisan First Step criminal justice reform, and even claimed that Trump accomplished positive things for African Americans. And in 2017, Jones spoke positively about Trump after the former president honored Caryn Owens, the widow of U.S. Navy SEAL William "Ryan" Owens, who was killed in a counterterrorism raid in Yemen one month before. "Ryan died as he lived: a warrior, and a hero – battling against terrorism and securing our nation," Trump said (per Fox News). 
After the event, Jones praised Trump's performance, proclaiming that, "he became President of the United States in that moment, period," adding that it "was one of the most extraordinary moments you have ever seen in American politics" (per CNN). 
It's not surprising that Jones'back and forth regarding Trump doesn't sit well with his fellow liberals. Sunny Hostin even told Jones during an appearance on "The View" that "people in the Black community don't trust you anymore," adding that he is seen as a "political opportunist" and "chameleon" who "provided racial coverage" for Trump (per Deadline). And she isn't the only one to express those feelings: MSNBC's Joy Reid is still clearly angry with Jones for his positive words about Trump.
Joy Reid is still angry with Van Jones for his comments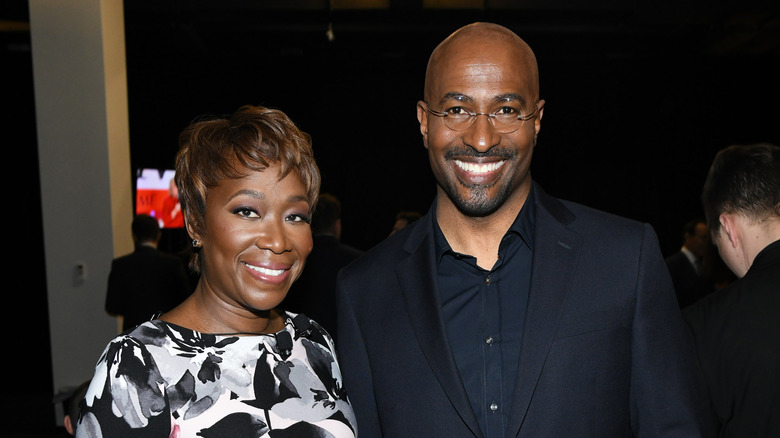 Craig Barritt/Getty Images
Joy Reid is still not over Van Jones praising former President Donald Trump in 2017. During a segment on "The ReidOut," where the topic was income inequality, the MSNBC host spoke about Jeff Bezos' announcement that he was awarding $100 million each to Jones, as well as chef José Andrés. "Like the robber barons of the first Gilded Age, some of today's ultra-rich think they can just throw cash at the problem through charity," she said (per Fox News). "Jeff Bezos spends billions on his ten-minute space tours, but in June he announced a $200 million donation to 'Today, Trump became president' chatterer Van Jones and the wonderful José Andrés for the charities of their choice."
Despite his past praise for Trump, Jones had a very emotional reaction when Joe Biden won the 2020 presidential election, crying on air and stating that, "it's easier to be a parent this morning. It's easier to be a dad. It's easier to tell your kids, 'Character matters... it matters, telling the truth matters, being a good person matters.'" And of course, Jones is thrilled with the donation from Bezos, saying that "sometimes dreams come true," according to CNN. "You bet on me and I appreciate it," Jones told Bezos, adding that he would use the fund to "give to others who have a similar spirit."