Did Michelle Young Really Know Contestant Joe Before Going On The Bachelorette?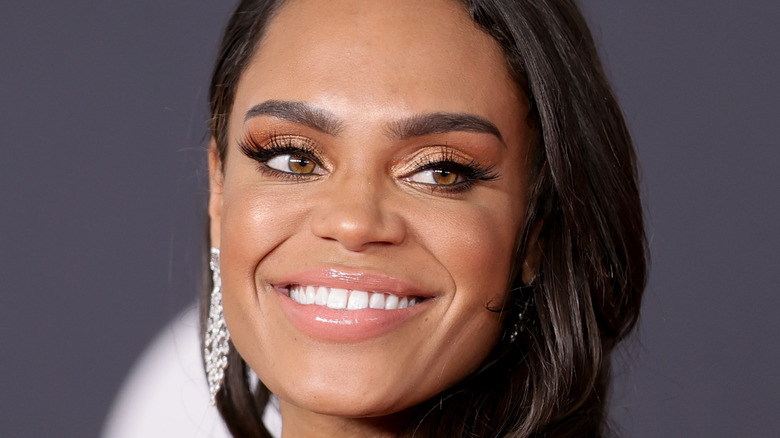 Amy Sussman/Getty Images
Michelle Young painfully eliminated Joe Coleman after her fantasy suite dates on "The Bachelorette." The elimination was a tough one for the Minnesota native, who shed tears as Coleman drove away. Throughout Young's journey on the reality TV series, Coleman had been someone that she was drawn to as they had so much in common, such as their home state of Minnesota, a love for basketball, and a passion to help others (via Hollywood Life). However, it simply wasn't enough to carry Coleman through to the finale, where he claimed he would have got down on one knee and popped the question to Young.
"We both understood so many things about each other without having to necessarily talk about those things because of how we were raised, because of the basketball community, because we had similar passions," Young told People Magazine of her connection with Coleman. "And so that's somebody who I felt just understood a piece of me that none of the other guys did."
In addition to their deep connection, Young and Coleman actually shared a history outside of the show, as they admitted to having contact with one another long before the elementary school teacher was named "The Bachelorette."
Michelle and Joe do have history together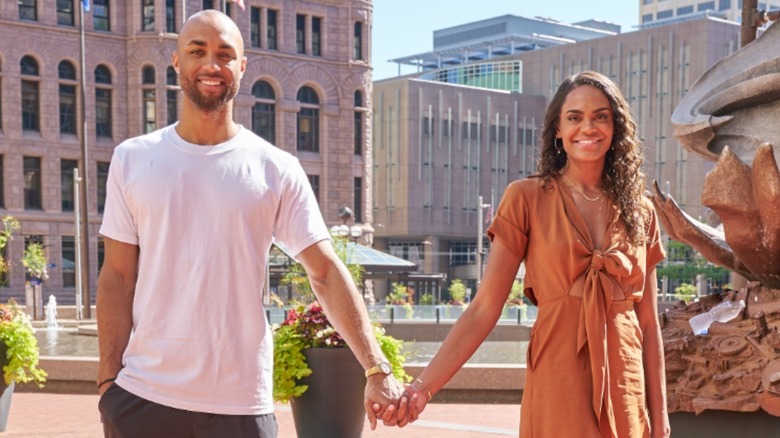 ABC/Craig Sjodin
According to People, throughout the season there were questions about whether Michelle Young and Joe Coleman knew each other before appearing together on "The Bachelorette." When one of the contestants confronted Young about her possibly getting romantic with Coleman previous to appearing on the show, the reality star decided to immediately address the rumors.
In an effort to be honest and transparent, Young admitted that she and Coleman did have a bit of history together, but said that they had never met face-to-face until the show. "I didn't have a relationship with Joe or anybody. Everybody definitely started at an even playing field," Young told "Bachelorette" co-host Tayshia Adams. She later addressed the men about the issue.
"What I want you guys to know is that first night when all of y'all walked in was the first night that I was meeting every single one of you for the first time," she said. "Joe and I exchanged a few messages quite a few years back ... [we] kind of joke about it now, but Joe ghosted me after two messages and that was that," she confessed. Following the drama, Young canceled the cocktail party and moved right into the rose ceremony.
While Young and Coleman had much in common, it appears that the teacher had a deeper connection with her final two men, Nayte Olukoya and Brandon Jones, who will by vying for Young's heart in the "Bachelorette" finale, which airs on December 21.