How Did Da Brat Get Her Big Break?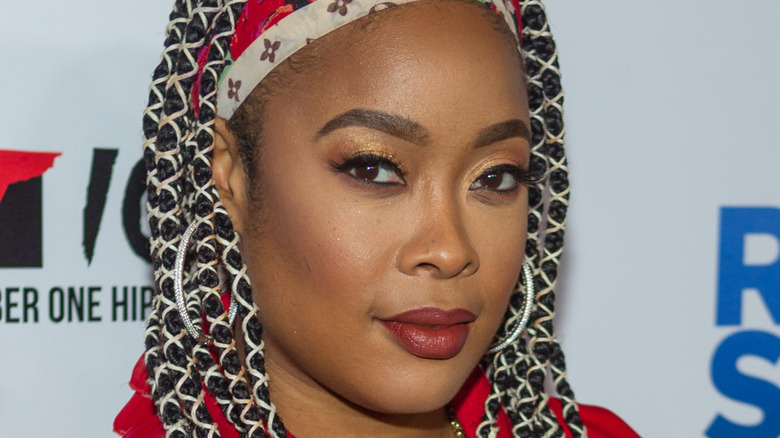 Jamie Lamor Thompson/Shutterstock
Da Brat, a rapper best known for her songs "Funkdafied" and "Heartbreaker" featuring singer-songwriter Mariah Carey, has had an exciting career. From serving three years in jail to starring in WE TV's reality show "Brat Loves Judy" with girlfriend Jessica Dupart, Da Brat knows how to keep fans wondering what she will do next, per The Atlanta Journal-Constitution.
Da Brat — who ended up behind bars for close to three years in 2008 — helped set the bar for up-and-coming female rappers when her songs hit major radio stations. Since then, her fanbase has continued to soak in her signature sound and blunt lyrics, as well as support the actor — who came out in March 2020 — in all her endeavors. The rapper has since parlayed her career into that of radio personality for Atlanta's "Ricky Smiley Morning Show," "Dish Nation," and an actor co-starring in "Growing Up Hip-Hop, via Variety.
So just how did Da Brat get her big break? Keep reading to find out.
MTV launched Da Brat's career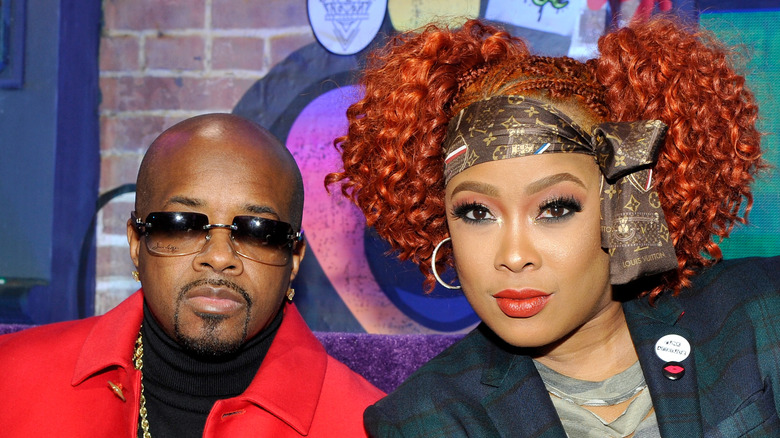 John Sciulli/Getty Images
You have to start somewhere, and MTV was that place for Da Brat. The promising entertainer impacted judges on "Yo! MTV Raps" in 1992 (via Street Line Video).
Vibe reports the rap competition debuted in 1988 and had several hosts during its seven-year run, including Ed Lover, Doctor Dre, and Fab 5 Freddy. The show is considered influential for bringing rap and hip hop into focus, essentially garnering a diverse global audience, according to Mental Floss.
After winning the 1992 contest, Da Brat was introduced to hitmaker and rapper Jermaine Dupri by Kris Kross, the '90s duo who started the backward clothing trend and dropped the hit "Jump." The rest is hip hop history.
Once Da Brat signed to Dupri's So So Def label, which is responsible for giving us the all-female group Xscape that launched the career of RHOA's Kandi Burruss, she established herself as a hip hop icon when her "Funkdafied" album went platinum –- positioning her's as the "first female rap" album to reach such status, per MTV.
Since then, Da Brat has branched out into radio and the small screen. She has appeared in several shows, including Nickelodeon's sketch comedy show "All That," which featured SNL's Kenan Thompson, and "Sabrina The Teenage Witch" starring Melissa Joan Hart (via 93.9).
While it's evident that Da Brat is a person of many talents, it's that initial break on "Yo! MTV Raps" that introduced us to the personality that we've come to love.