Is Tori Spelling Going To Make A Reality TV Comeback?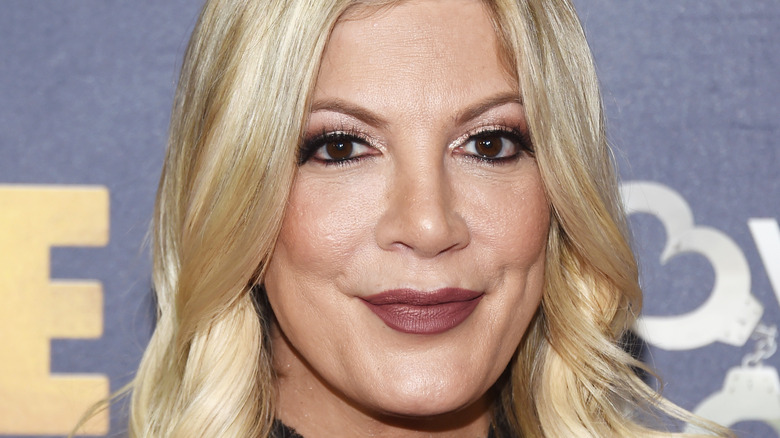 Amanda Edwards/Getty Images
Tori Spelling is no stranger to the cameras. As the daughter of TV mogul Aaron Spelling, the actress basically grew up in the entertainment business and later hit it big when she was cast in "Beverly Hills 90210." Since that time, Spelling has tried her hand at other television projects, including reality TV shows such as "Tori & Dean Inn Love," with her husband Dean McDermott, which ran from 2007 until 2012, and "True Tori" in 2014 (via IMDb).
Now, Spelling is back in action on the MTV series "Messyness." The show is similar to the network's hit show "Ridiculousness," and features comical videos for panelists to weigh in on. The series is hosted by "Jersey Shore" alum Nicole "Snooki" Polizzi, and features Spelling with Adam Rippon and Teddy Ray as panelists.
"I'm a huge fan of 'Ridiculousness,'" Spelling told Hollywood Life back in August 2021. "So, once I heard that, I knew this was definitely my jam. I can say whatever I want and be as dirty as I want and embrace all my friends for enjoying and celebrating my messy moments. It's the best job in the world," she added.
Meanwhile, it seems that Spelling still has a love for reality TV and wouldn't mind returning for her own show in the future.
Tori reveals her love for reality TV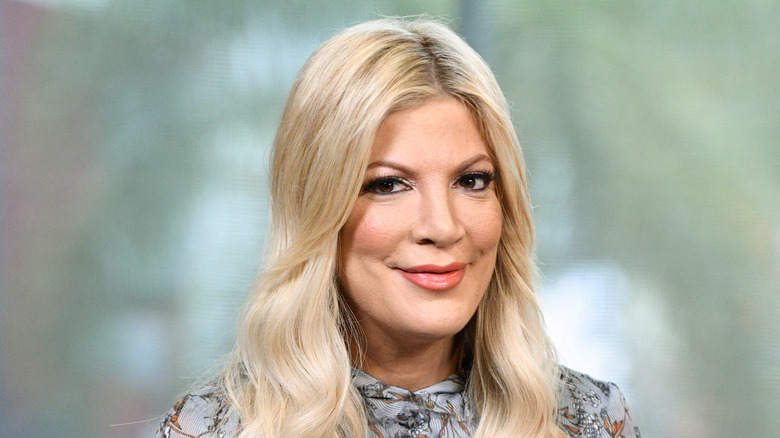 Noel Vasquez/Getty Images
According to Us Weekly, Tori Spelling hasn't completely shut out the idea of returning to reality television. The "Beverly Hills 90210" alum recently revealed that she loves being in front of the camera and connecting with her fans. "I like being able to be myself and be authentic," the actress told the magazine. "I feel like [being on reality TV] ties me closer to people and to the public. So I like having fun with [it]."
"I truly believe in season 1 of 'True Tori', I felt like it was an important message," Spelling said. "It was my way of getting my narrative [out] because everyone else was telling my story. It was a good message. I feel like for people everywhere going through that stuff." However, Spelling confessed that the second season of the reality series wasn't as successful. "It probably shouldn't have gone on past season 1. It became a little dysfunctional all around," she admitted.
Spelling added that reality TV gives her a chance to look back on precious memories with her children. "I love that because ... it's their life. They were born on TV, like the first three, pretty much," she continued. "I love showing them that and being like, 'Look at these cute scenes when you were one and two years old.' So they definitely watched."
Only time will tell if Spelling will snag another reality gig, but her fans would certainly welcome her return.