How The Dec. 18 Full Moon Will Affect You If You're An Aries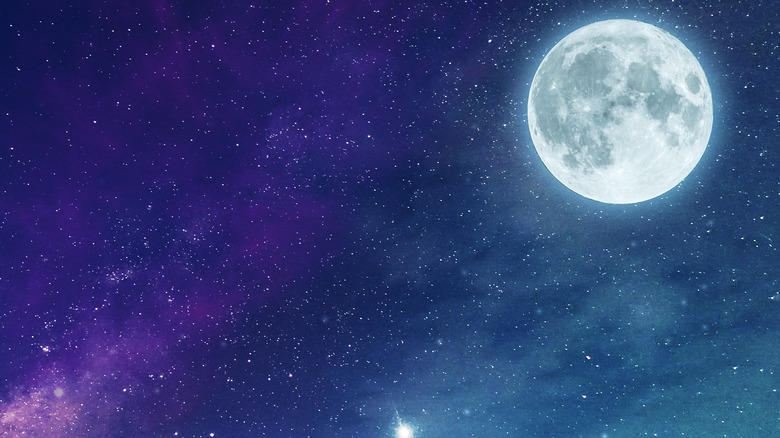 SIVStockStudio/Shutterstock
The full moon on December 18 is set to bring some good vibes for many members of the zodiac. According to Women's Health, the final full moon of 2021 has been dubbed the "Cold Moon," and falls under the sign of Gemini. This full moon is all about cultivating things that make you happy, and it couldn't come at a better time, as the holiday season is in full swing.
Of course, you won't just feel like doing the activities that bring you joy. You may also feel compelled to examine your personal relationships during this time. Figure out which partnerships, friendships, and romantic connections are working for you and how you can continue to grow them into the new year. However, if you feel like there are certain relationships that are weighing you down, now could be the time to cut ties and start fresh in 2022.
For Aries (March 21-April 20), the full moon falls in your house of communication, which may lead you to some important conversations with a coworker, friend, sibling, parent, or significant other (via Astro Style). If you have something holding your back, you may want to hash it out in the upcoming days.
The full moon on Dec. 18 is all about communication for Aries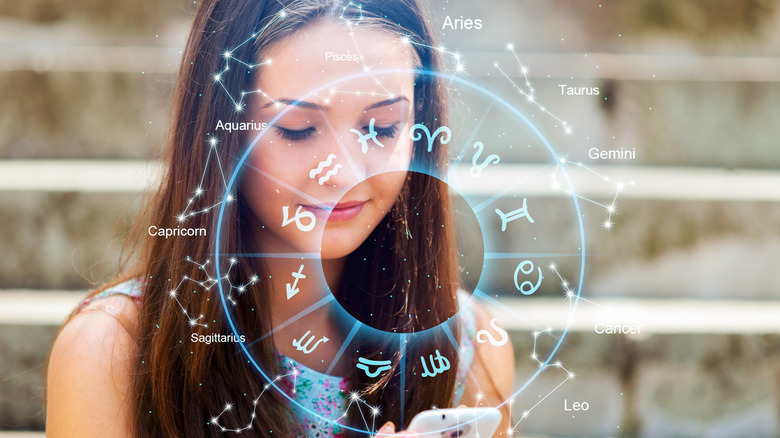 Billion Photos/Shutterstock
According to the Australian edition of Vogue, those born under the sign of Aries could be looking at issues with neighbors, siblings, or even transportation during the full moon on December 18. This may involve a contract that needs to be signed or even be tied to training and education. Astrologers The Astro Twins also note that Aries may be feeling very independent during the full moon. However, they should consider any opportunities for partnership (via Mind Body Green). "You will see the benefit in buddying up with competent people who've done what you're looking to do," the twins tell the outlet, adding that the partnership won't be a romantic one; rather, it will be connected to your professional life or creativity.
It appears that it's going to be a busy end to the year for Aries, who could have some very big, important things brewing heading into 2022.