How The Dec. 18 Full Moon Will Affect You If You're A Libra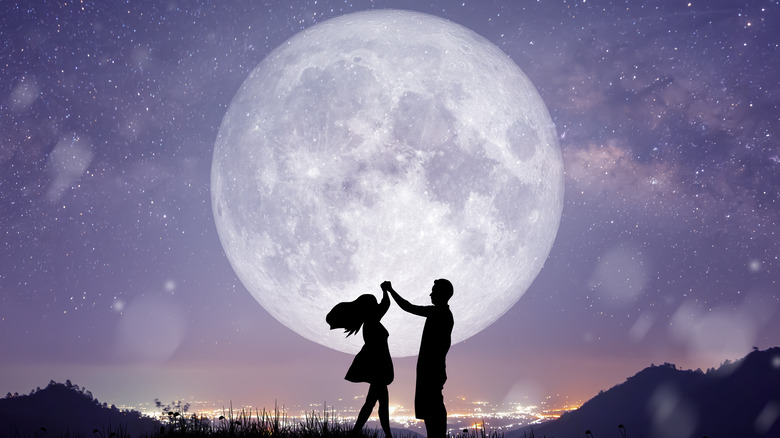 Peach ShutterStock/Shutterstock
It's time for the final full moon of 2021. The lunar event will take place on December 18 and has been dubbed the "Cold Moon" (via Women's Health). The full moon falls under the sign of Gemini and is said to bring with it a lot of positive energy, as well as motivation to improve certain areas of your life such as your job, home, and relationships.
Bustle notes that this month's full moon will focus on communication and may leave many members of the zodiac feeling the need to talk through issues and share their feelings and emotions. Now is the time to let go of relationships and things that are no longer allowing you to grow and start the new year with a clean slate. When it comes to finances, this full moon could see you paying off a debt or hitting the savings goal you've been working towards in order to make a big purchase (via Vogue).
If you're a Libra, you may feel like breaking away from the routine for a bit and expanding your horizons by trying something new or planning an adventure.
Libra will be a mix of emotions during the full moon on December 18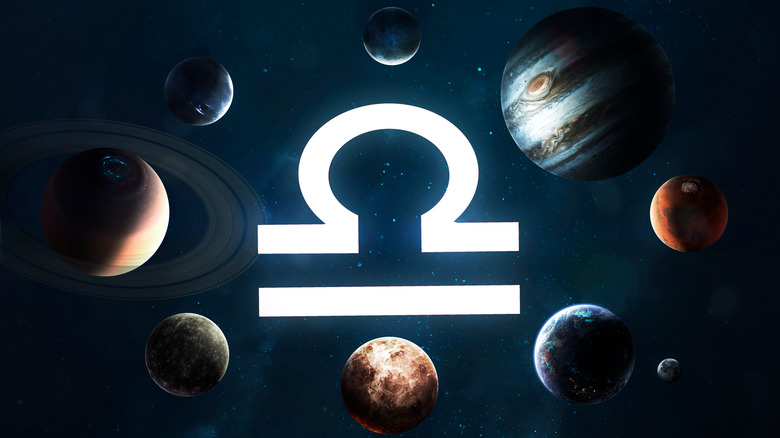 Vadim Sadovski/Shutterstock
The full moon on December 18 could bring some very positive change for Libras (born between September 23 and October 23). According to Vogue, Libra could find themselves given an opportunity to further their education and training, or simply explore their spiritual side as the year winds down. The lunar event may also serve as a reminder that you need to put yourself first at times.
This could manifest in something as simple as self-care, or go as far as to enroll in classes, start a side hustle, or pursue that passion that you've been putting off (via Astro Style). In addition, if you're feeling a bit off in your love life, you can chalk it up to the Venus retrograde. If things get too bad, consider getting help from a therapist to guide you through the rough patch. Don't worry, the retrograde will end on January 29, 2022.