What You Didn't Know About Tori Spelling's First Husband, Charlie Shahnaian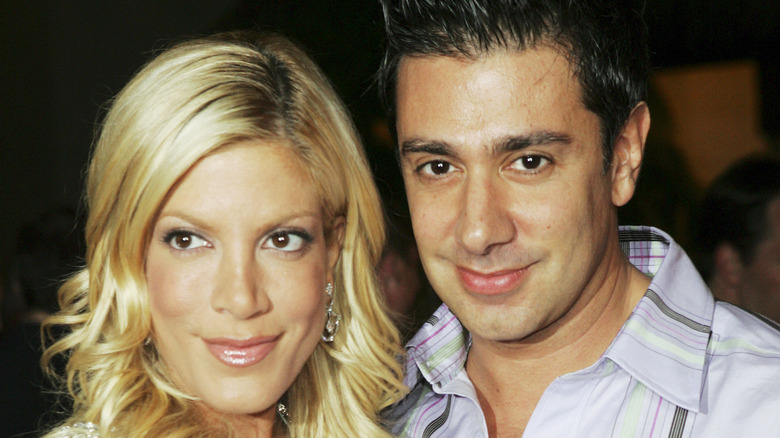 Katy Winn/Getty Images
For nearly 15 years, former "Beverly Hills 90210" star Tori Spelling has been married to Dean McDermott, and the pair has let the entire world know it over and over again with various reality series that chronicle their marriage, their business ventures, and their lives raising five children. Spelling married McDermott on May 7, 2006, and the couple renewed their vows on May 8, 2010. In between first taking their vows and after taking their vows a second time, Spelling and McDermott produced and starred in several reality series about their lives, including "Tori & Dean: Inn Love," "Tori & Dean: sTORIbook Weddings," and "Tori & Dean: Cabin Fever" (per The Famous People).
In the Fall of 2021, rumors began swirling that it might be the end for Spelling and McDermott, with a source telling US Weekly that, "It's gotten really bad and those close to them feel it won't last much longer," adding that the pair "can't stand to be around each other ... There's a lot of tension built up."
If the reality TV couple does split, this would be Spelling's second marriage to end in divorce, as she was married once before. The same year she married McDermott, she also divorced actor and playwright Charlie Shahnaian, according to The Famous People.
Charlie Shahnaian and Tori Spelling marry in style, but he doesn't like her mother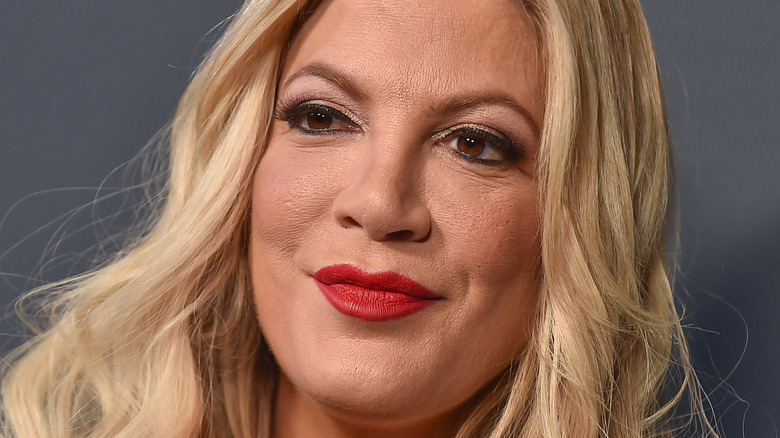 DFree/Shutterstock
Tori Spelling and Charlie Shahnaian met in 2002 and on July 3, 2004, the pair finally tied the knot in a million-dollar wedding, according to Heavy.com. During the time they were together, Shahnaian did not seem to get along well with his mother-in-law, Candy Spelling, the wife of the late prolific TV producer Aaron Spelling, who also brought "90210" to the small screen.
"She liked to cast an icy glare and pretend to forget how to pronounce my name. 'Sha-nay-an? No, Sha-nigh-an? Well, what's the difference? Nobody knows it anyway,'" Shahanian told GQ Magazine (via Heavy.com) of how Candy used to talk to him.
In 2014, Spelling met up with Shahnaian for the first time since their divorce and chronicled the meeting for the cameras, including her drive home afterwards where she cried behind the wheel. She then explained the meeting to her current husband. "It felt like family ... like someone you knew so well," she said in tears. "When I left, I just suddenly felt really alone." She then told Dean McDermott that she regretted the way she handled her divorce from Shahanian (via Entertainment Tonight).
How Charlie Shahnaian realized his marriage to Tori Spelling was over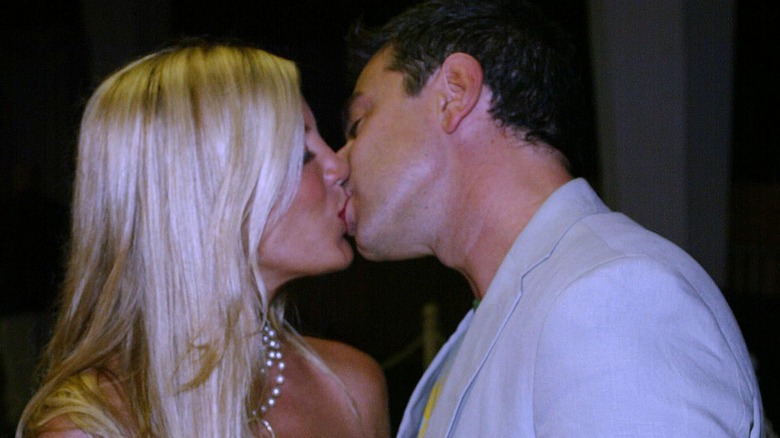 Frederick M. Brown/Getty Images
Charlie Shahnaian has been quite vocal through the years about his brief marriage to Tori Spelling, as well as the way they split up. Sadly, he learned that his marriage was about to take a turn for the worse thanks to a supermarket tabloid.
"Fifteen months into my marriage, I opened the National Enquirer to see pictures of what appeared to be my wife giving another man a lap dance," Shahnaian told GQ in 2007 (via Heavy.com).
The official breakup came a bit later — in Spelling's therapist office where she explained that she didn't marry him for any of the right reasons.
"She had only married me because I loved her and took care of her," he said. "She had purposefully shown me only 10 percent of her true personality ... In the end, I didn't screw up, she did. Well, some might say she screwed down, but that's a matter of opinion."