Inside Liz Hurley's Home Garden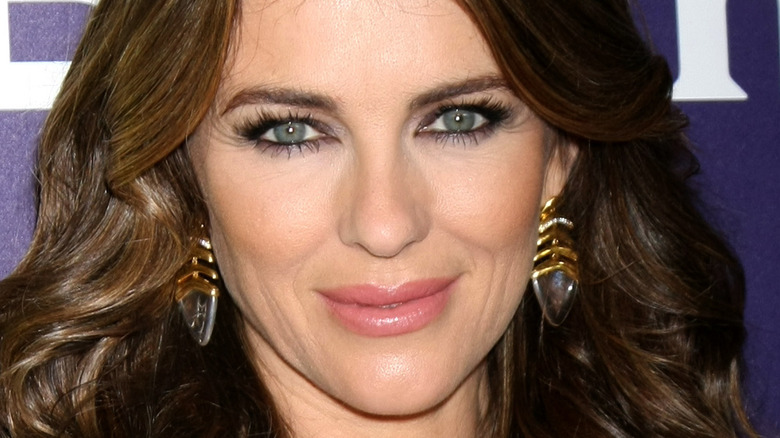 Kathy Hutchins/Shutterstock
As you might expect, model and actress Liz Hurley, perhaps best known for starring opposite Mike Myers in "Austin Powers," lives in a multi-million dollar home. But unlike a lot of celebrities, she's not living in Los Angeles, London, or New York. Instead, she's taken to the English countryside and lives in a 13-bedroom, five-bathroom mansion with a massive yard complete with a pool, a fishing lake, tennis courts, horse stables, and guest cottages, as per Closer Weekly.
And judging by her social media posts, it looks like she enjoys having all that space. She's posted Instagram videos of her sunbathing, dancing with friends, and relaxing in the hot tub, making plenty use of her backyard. She's even shown off some patio grilling skills using the Big Green Egg BBQ, which is also a favorite of Meghan Markle and David Beckham (via Hello!). But as much fun as it is to grill and dance, it sounds like Hurley's favorite part of her backyard is her garden.
Liz Hurley spent hours a day working in her garden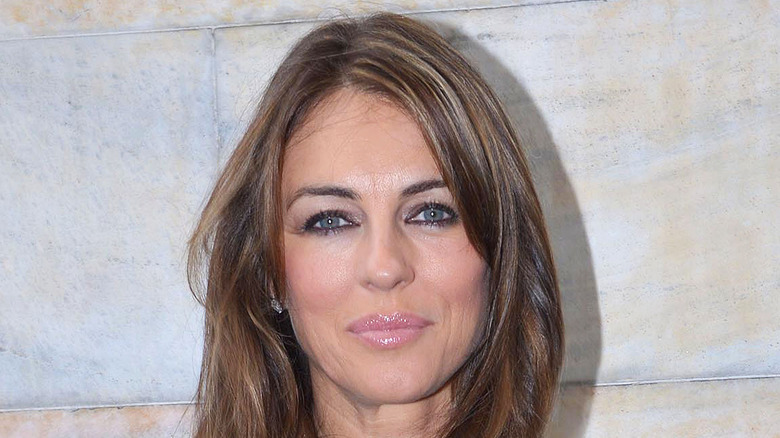 Delbo Andrea/Shutterstock
Like so much of the world, Hurley hunkered down at home during the pandemic. "I'd much rather be gardening than doing anything else," she told Hello! when asked about what she was doing during quarantine. "I've been outside doing things for at least five hours a day. My brother bought me a set of what he calls 'lady tools,' which are lightweight. I have my own shed with all my tools in it, and woe betide anyone else who uses them."
She even enlisted helpers during lockdown with her garden. "I've been very bossy and made all my houseguests — apart from the elderly — do three hours of manual labor a day in return for their keep, "she explained to Harper's Bazaar. Hurley had eight other people at her place during the pandemic, including her mother and her son Damian. But the pandemic wasn't her first foray into the gardening world. She knows so much about flowers that she was once a garden judge for her local Cotswolds village festival (via Daily Mail).