Will Queen Elizabeth Spend Christmas With These Royal Family Members?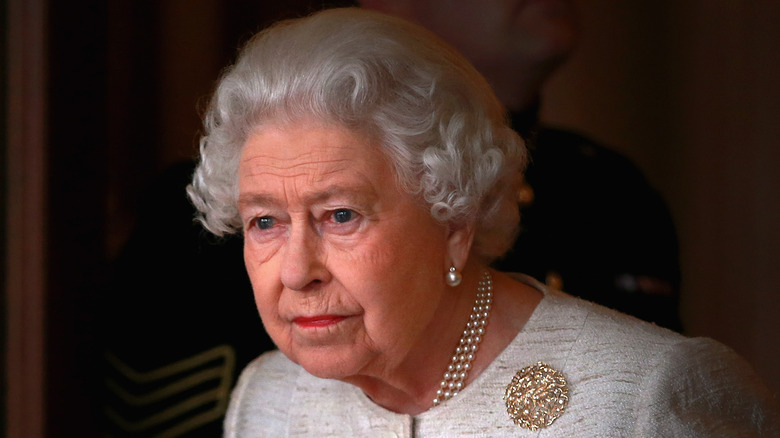 Chris Jackson/Getty Images
As we head into another year of COVID Christmas, everyone's holiday plans are up in the air – including Queen Elizabeth's. Normal holiday traditions for the royal family include having a pre-Christmas dinner in Norfolk, at the 20,000-acre Sandringham estate (via Daily Mail). The guest list for the dinner is usually around 50 people and also includes an evening of charades and other games. However, for the second year in a row, the dinner has been canceled.
Currently in Great Britain, COVID rates are higher now than they were a year ago, according to Worldometer, and rising COVID numbers are just part of what's causing concern with the royal family. The Queen's recent hospital stay along with her decrease in public appearances have many worried about the 95-year-old's health. Express reports both COVID cases and the Queen are being monitored daily, leaving even Christmas Day plans up in the air.
The Queen could be spending Christmas alone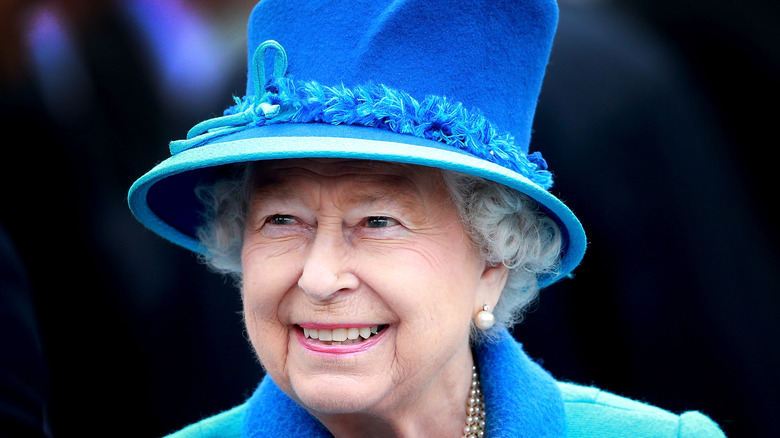 Chris Jackson/Getty Images
What about the rest of the royal family? The Daily Mail reports that Prince William, Kate Middleton, and their family will be traveling to Sandringham as originally planned. Whether or not the Queen is able to spend Christmas with her family this year is once again up to the pandemic.
Last year, Queen Elizabeth spent Christmas alone at Windsor Castle (via People). It was reported that last Christmas' celebrations were the first she was able to spend alone with just her husband, Prince Philip. Sadly, Prince Philip passed away in April 2021 (via BBC).
It's from Windsor Castle where the Queen is currently taking virtual audiences. If doctors okay the Queen to travel, she'll be heading to Sandringham. According to Vanity Fair, Prince Charles, Camilla, Prince William, Kate Middleton, Princess Anne, Prince Andrew, and his daughters will all be at Sandringham. It would be nice for the Queen to see her family, but there's still a very real chance she could spend Christmas alone.