Is It A Good Idea To Buy Somebody A Gym Membership For Christmas?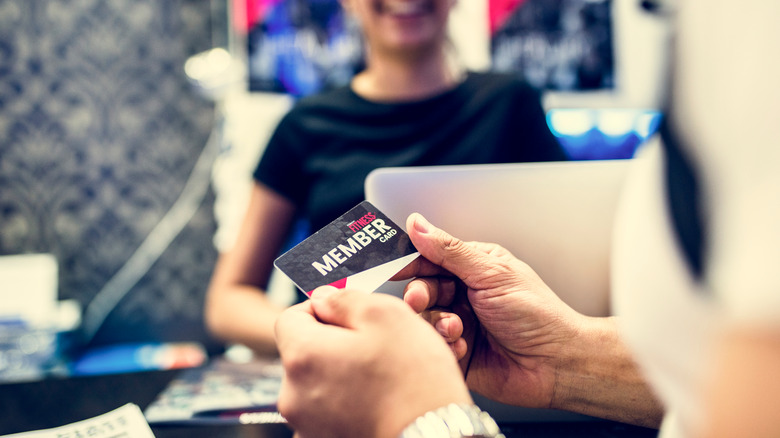 Rawpixel.com/Shutterstock
Are you considering giving a gym membership as a Christmas gift? That's a great idea, but there are some things to take into account before you do it. First of all, think about the recipient's needs and wants. Someone who doesn't particularly enjoy working out in a gym setting might prefer a different kind of gift. Second, you need to consider their fitness level and favorite activities. If your friend or partner is out of shape, they may not be able to keep up with the demands of high-intensity interval training (HIIT) or CrossFit. Pilates classes, on the other hand, might not appeal to a seasoned gym-goer who enjoys lifting weights.
RunRepeat surveyed over 4,500 active adults to find out more about their fitness habits. About 59% of respondents said they prefer walking, running, and other outdoor activities. Nearly 40% of those who went to a gym switched to outdoor exercise in 2021. About half of respondents bought at-home fitness equipment, and 17% signed up for online fitness classes or other similar services. The survey also revealed that 60.5% of active adults see traditional gym workouts as the best way to keep fit. What's more, nearly half of fitness enthusiasts are not planning to return to the gym anytime soon, says RunRepeat.
So, is it worth buying a gym membership for your loved one? Below are some aspects to consider before taking this step.
Give the gift of health this Christmas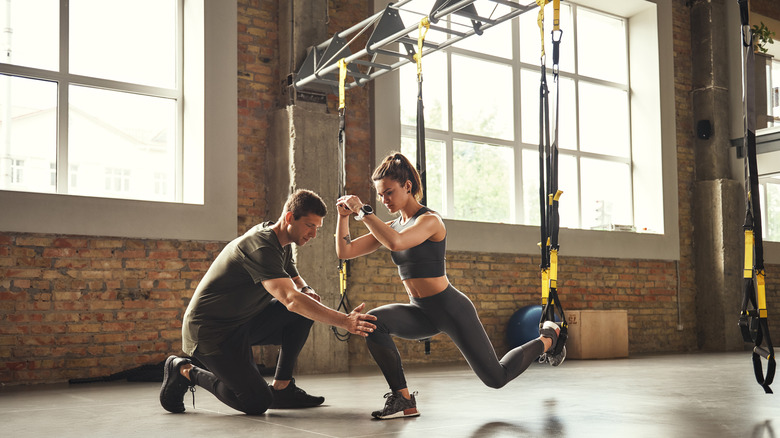 Friends Stock/Shutterstock
Many of us would like to go to the gym, but we simply don't have the time or motivation to do it. If this applies to your friend or partner, they might appreciate receiving a gym membership for Christmas. It could be exactly what they need to start an exercise habit, get healthier, and meet interesting people. Just make sure your friend is genuinely interested in these things. Otherwise, your gift may seem a little out of the blue.
You also need to consider your friend's personality and health needs. Sometimes, this kind of gift may be perceived as offensive or insensitive, notes Andrew Tully, the owner of Anytime Fitness (via LinkedIn). He suggests talking with your friend or partner about the benefits of exercise and presenting it as a way of spending quality time together. "Wrap the message in love and empathy," recommends Tully.
Think about their preferences, too. For example, someone who is practicing yoga or Pilates might enjoy trying a new activity, like tai chi or weight training. Just make sure you don't go to extremes. Kickboxing, HIIT, Tabata, capoeira, and other more intense exercise styles are not for everyone.
Also, note that going to the gym requires more than just a membership. Your friend may also need a new pair of shoes and other workout cloths, such as tank tops, leggings, or sweatpants. If this is the case, consider giving them a gym membership along with a backpack, yoga mat, or T-shirt.