The ColourPop Products You Need In Your Beauty Routine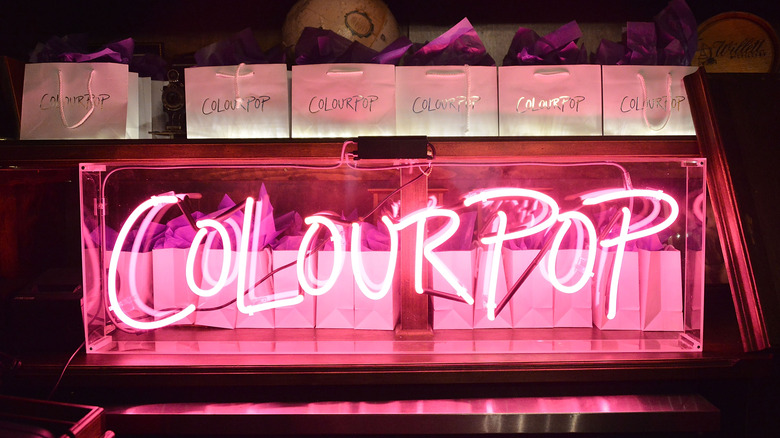 Araya Doheny/Getty Images
ColourPop Cosmetics are top-rated and have become a staple in many people's makeup bags because of their low price point and their high-pigmented formulas. It gained immense success through influencer marketing and their fun collaborations with Karrueche ("Fem Rosa"), Hello Kitty, Alexis Ren, and more have been insanely popular (via Fashion Bomb Daily). Founded in 2014, ColourPop is a Los Angeles-based beauty brand that creates affordable, high-quality, and cruelty-free products. They first burst onto the scene with their matte lipsticks, an affordable dupe to Kylie Jenner's Lip Kit, and quickly became a fan favorite (via StyleCaster). It seems even Jenner is a fan of the makeup brand because she said, "I'm not ColourPop, but I really love ColourPop, I do" (via Refinery29).
For their ridiculous choices of on-trend and traditional color options, there is a ColourPop product out there for you. ColourPop is very eccentric, and with the level of success the company has achieved in a few short years, it looks like they are here to stay. Known primarily for their bright-colored makeup products, they are also delving into the world of skincare, hair accessories, and body care products. In 2019, ColourPop Cosmetics was the most popular beauty brand online, beating the likes of Glossier and Tarte Cosmetics (via Glamour). With hundreds of fun choices in every category, it can be hard to choose the best ColourPop product, so we have put together a list of their most loved ones.
ColourPop cosmetics are budget-friendly, local, and cruelty-free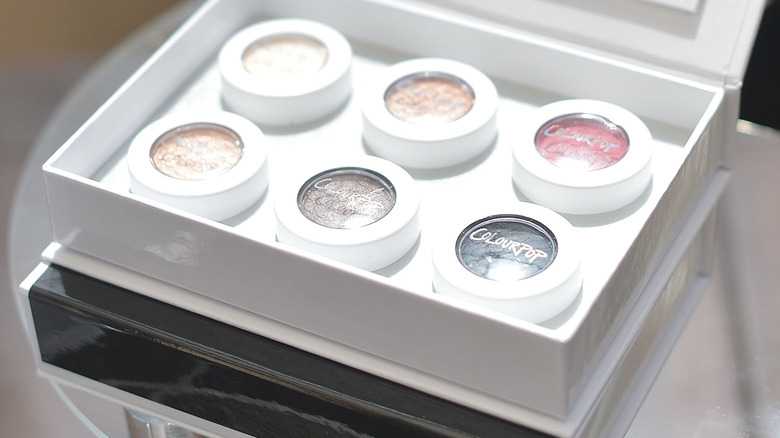 Charley Gallay/Getty Images
One of their first (and most popular) products is the ColourPop Super Shock Shadow. Byrdie loves this blendable and highly pigmented eyeshadow for its unbeatable price, a wide range of colors, and ability to customize your look accordingly. If you love playing with multiple eyeshadows but don't want to spend the money, this is the way to go. At just $6 a pop, it is impossible to buy one and stop. If you prefer an eyeshadow palette over a single shadow, they have numerous options to choose from as well. StyleCaster recommends trying the 2021 Glamour Beauty Award Winner ColourPop Nude Mood Shadow Palette, which has nine warm-toned neutrals to create a soft day or night glam look.
You have the makeup, but it's always nice to have a proper set of brushes for applications, and that's where we have the ColourPop Such A Wonder Brush Cup. It is chosen by PopSugar as a great beauty gift to buy on a budget. You get six brushes for the eyes and the face, plus the brush holder for only $19. Allure helped us discover ColourPop No Filter Stick Foundation Stix, a multi-tasking product that works as a foundation and a concealer. Plus, it is available in 30 shades. And for lips, the ColourPop Lippie Stix is well-praised at Influenster because the shea butter-infused matte lipstick lasts all day. Lets hope this made it easier for you to add some ColourPop Cosmetics to your makeup kit.