Gossip Girl's Johnathan Fernandez On Turning His Love Story Into A Film - Exclusive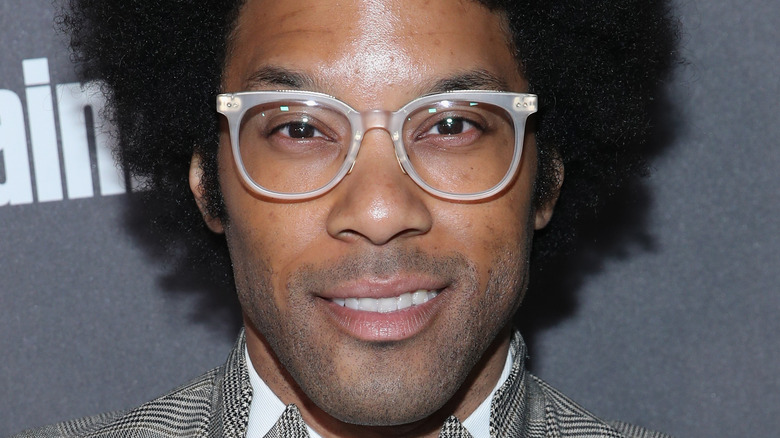 Randy Shropshire/Getty Images
HBO Max's "Gossip Girl" reboot is proving to be a hit, and the show has already received a Season 2 renewal (via TVLine). One of the reasons that viewers have been drawn to the series is that the show's reboot takes the story in a new direction, making sure that the story reflects the diversity of New York City. Johnathan Fernandez plays Nick Lott on the show, and the actor is excited about the revival's change of pace. "That show as it was, it will not fly today," Fernandez says of the original "Gossip Girl." "It would make no sense today. There was no other way to do it. If it was going to be full throttle, let's do this thing so that it's successful. You can't have a bunch of rich white kids do a bunch of wild stuff with no consequences."
Aside from his role on "Gossip Girl," Fernandez has been busy working behind-the-scenes developing his own work. As well as writing his own "Spider-Man" spec script, Fernandez has been working on a short film based on his real-life romance with his wife Lauren. "Lillian" co-stars Fernandez and Stephanie Beatriz, and focuses on one particular date that happened while the actor and his wife were on a break. 
The List caught up with Fernandez to find out all about his short film, "Lillian," and how he drew inspiration from his real love story for the project.
Based on a true story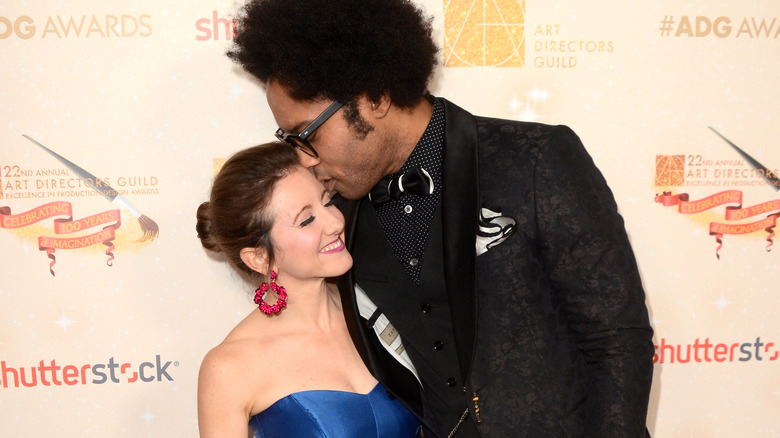 Kathy Hutchins/Shutterstock
When Johnathan Fernandez had the idea for his short film "Lillian," he'd been busily working in Hollywood, but realized it was time to branch out on his own. "People always say write what you know," the actor tells The List. "I don't know what drew me to it, but for some reason I was like, there's this one thing that happened, this one scenario that occurred in real life between my now wife and I, that was such a pivotal moment in my life, that I was like, 'That could be something really special if we're able to write it and produce it the right way.' That's what 'Lillian' ended up being."
In a serendipitous turn of events, Fernandez realized that one particular moment that occurred in his love life would form the perfect basis for a short film. Fernandez explains, "The broad strokes were my wife and I were together for six and a half years in college and out of college, and then we broke up for an entire year. During that year, a lot of bananas things happened obviously." He continues, "Four months into our breakup, my wife called me out of nowhere, and we hadn't spoken in ages. She was like, 'I need to see you tomorrow.' ... I was like, 'Okay.' I was on a date at the time, and it ruined that date forever ... I was so baffled by this conversation I had with Lauren [Fernandez]."
Johnathan Fernandez found inspiration in his relationship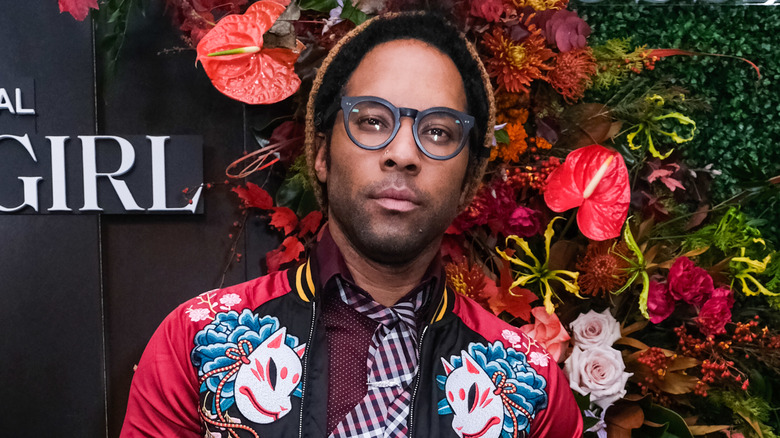 Hatnim Lee/Getty Images
Discussing the important meeting that formed the basis for "Lillian," Johnathan Fernandez tells The List, "In [Lauren Fernandez] came, and we had this existential conversation where we were like, 'What are we doing? What does anything mean?' Then she left." And while the encounter was only brief, its impact on Johnathan was monumental. "Then a lot more heartache happened after that before we got back together," he says. "But the short [film] was that scene." 
And as for his writing style, Johnathan reveals, "The stuff I like to write is very dialogue-heavy and kind of existential in a way. It lent itself to what I like writing, where it's like dramedy. Sometimes things are funny, sometimes things suck, and sometimes you're tearing your heart out of your throat as you're also laughing at something. That's what the short was." The actor is planning on developing "Lillian" into a feature-length film, proving that love and heartbreak can be the best inspiration.

"Gossip Girl" is exclusively available to stream on HBO Max.